THE COST OF preparing Tipperary's various intercounty teams has crashed through the €1m barrier for the first time in three years – but county board officials have still managed to reveal a financial surplus for 2015.
Premier County top brass are €129,521 in the black, following on from a healthy €319,613 profit reported 12 months ago.
Total income this year is €4,054,442 and expenditure comes in at €3,924,920, hugely encouraging results considering that loans totalling €200,000 were paid back to the four divisional boards this year.
A payment estimated in the region of €100,000 was also submitted to Croke Park in relation to an existing loan.
Gate receipts also rose considerably to €403,013 this year, up €89,023 from last year's figures, but this sum includes €47,710 from fixtures held last November, including the 2014 county senior hurling final.
After failing to reach the final of the competition, Tipp's National League share dropped by €53,321 but this drop was more than offset by increases in commercial income and fundraising activities.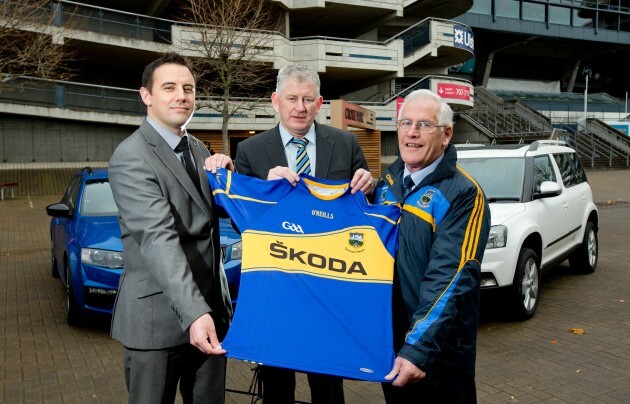 Morgan Treacy / INPHO Tipperary's previous shirt sponsors were Skoda before a new deal with Elverys-Intersport was penned last year. Morgan Treacy / INPHO / INPHO
An extra €28,818 was generated in commercial income, with a total of €702,296 revealed, while fund-raising activities raised an extra €57,908 this year, totalling €197,551.
The concern from an administrative point of view is the big spend on intercounty teams, which has topped the €1m mark for the first time since 2012.
County team administration expenses totalled €1,045,916 in 2015, a jump of €179,511 from 2014 figures.
As county board secretary Tim Floyd explained this week, however, increased spending is due to the fact that three teams were involved in All-Ireland finals this year – the county's minor hurlers and footballers, as well as the U21 footballers.
Tipp also spent €26,665 on a warm-weather training camp in Spain back in April while team support expenses rose by almost €41,000 in the quest for success.
These two figures alone helped to push overall spending on teams past the €1m mark, while an extra €42,759 was spent on sports gear this year.
Players travel expenses dropped by over €33,000 but figures for transport and accommodation, catering and medicals also showed increases.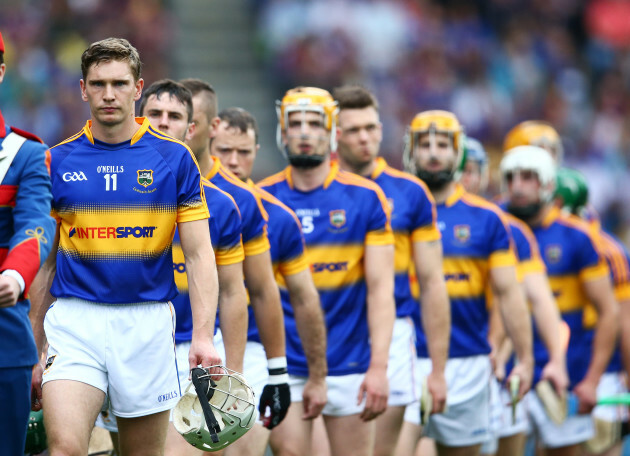 Cathal Noonan / INPHO Cathal Noonan / INPHO / INPHO
In January 2013, Tipperary officials were warned that their finances were in a "precarious state", as spending on intercounty teams in 2012 exceeded €1m for a fourth successive year.
Board officers managed to cut spending considerably in 2013 and 2014 but the price of success and reaching All-Ireland finals is obvious.
Elsewhere, Tipp penned a new sponsorship deal with Elverys Sports last year, who came on board to replace Skoda, and county teams sponsorship this year rose to €204,799, an increase of almost €65,000 on 2014 figures.
There was also an increased take-up on the popular and long-running county board draw, with a figure of €100,000 reported, a massive increase from the €31,800 total from 2014.
Under the heading 'Refund income', team expenses and grants dropped by €91,745 in 2015, well down from last year's figure of €228,510.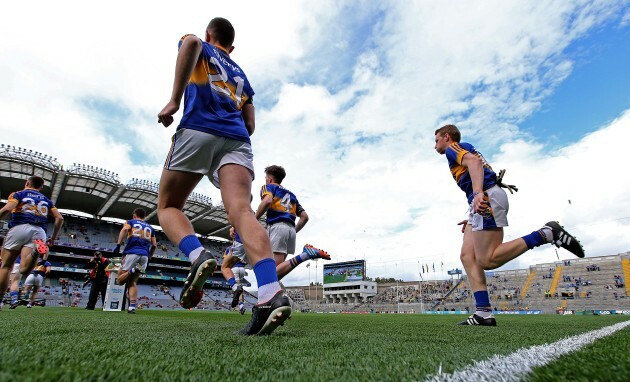 Donall Farmer / INPHO Donall Farmer / INPHO / INPHO
"It's quite disappointing that we went over the €1m mark," outgoing county board treasurer Eamonn Buckley admitted.
"We'll have to look at panels, buses, medical (expenses)."
Independent auditor Ronan Spain praised county board officials for the recent upturn in financial fortunes but warned: "Just an overall comment – the board would need to make sure that finances are kept on a sustainable footing.
"One-off things like the Galway Races and London trips shouldn't really be used to fund the ongoing costs of the county board but things are improving and have improved over a period of time. It is welcome to see."
Meanwhile, Michael Power was elected as the new county board treasurer, succeeding Buckley after defeating Willie Lennox by 128 votes to 90. Power is father of current Wexford senior football team manager David.
Lennox also lost out in the race for the assistant treasurer role, which will be taken up by Liz Flanagan.
She defeated Lennox by 132 votes to 85 while Joe Bracken, acting PRO in recent times, will take up the role on a full-time basis. Bracken received 173 votes to Fogarty's 45.
The legendary Matt Hassett has taken over as Tipperary GAA President, succeeding the late Tommy Barrett.
Hassett, from the Toomevara club, captained Tipperary to All-Ireland SHC glory in 1961.