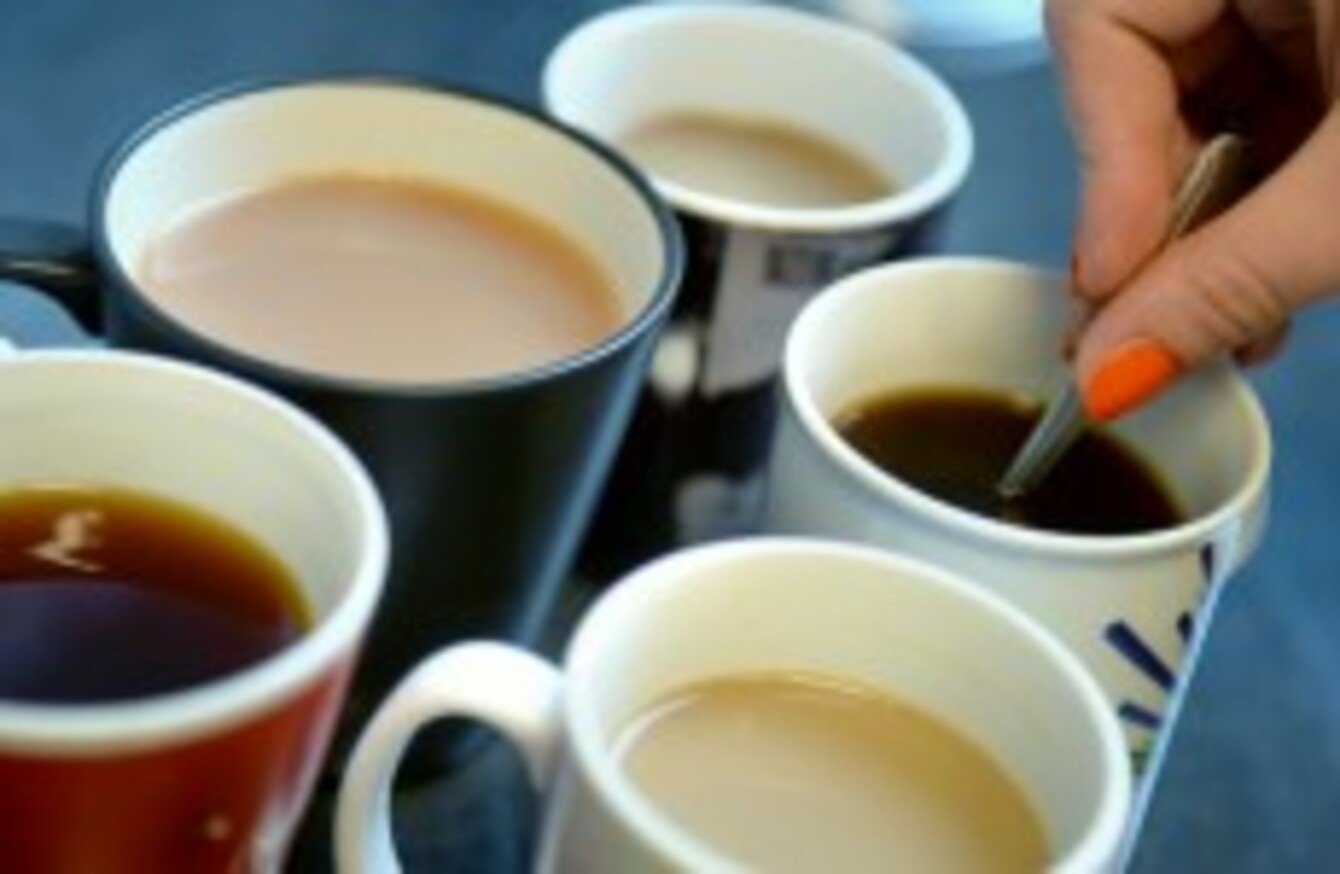 "The available studies on hydration found that caffeine intakes up to 400 mg per day did not produce dehydration."
"The available studies on hydration found that caffeine intakes up to 400 mg per day did not produce dehydration."
IS THERE ANY problem in the world that can't be solved by a steaming hot mug of coffee?
Those beans have been dissected and bisected every which way possible to see why they're so good and in fact, a total of 21,000 have been conducted into the drug in the past 60 years.
That's an average of one new study a day through all those years. And though not all  have come back with good news, we've found five studies that prove why you should get that Nespresso machine you've been dreaming of…
Claim # 1; Caffeine doesn't dehydrate you
A study by American scientists Riley and Buxton in 2008 found that up to and including four coffees a day doesn't actually dehydrate you.
They remarked; "The available studies on hydration found that caffeine intakes up to 400 mg per day did not produce dehydration, even in subjects undergoing exercise testing. It was concluded that the range of caffeine intake that appeared to maximise benefit and minimise risk is 38 to 400 mg per day, equating to 1 to 8 cups of tea per day, or 0.3 to 4 cups of brewed coffee per day."
Claim # 2; Caffeine enhances your long-term memory
Michael Yassa, an assistant professor of psychological and brain sciences at Johns Hopkins Medical Centre in the US, and his team of scientists found that caffeine has a positive effect on our long-term memory. Their research, published by the journal Nature Neuroscience, shows that caffeine enhances certain memories at least up to 24 hours after it is consumed.
Claim # 3; Caffeine can help you burn fat
Caffeine is one of the very few natural substances that have actually been proven to aid fat burning.
Several studies show that caffeine can boost the metabolic rate by 3-11% (that is the rate at which your body burns calories while not exercising).
Other studies show that caffeine can specifically increase the burning of fat, by as much as 10% in obese individuals and 29% in lean people.
These studies appeared in one of America's most reputable publications, the American Journal of Clinical Nutrition, ranked one of the top 100 most influential journals in Biology and Medicine over the last 100 years.
Claim # 4; Caffeine increases adrenaline levels
(Alan Shearer drinks coffee during a training session)
Caffeine stimulates the nervous system, causing it to send signals to the fat cells to break down body fat. But it also increases adrenaline levels in the blood.
This is the "fight or flight" hormone, designed to make our bodies ready for intense physical exertion. Because of this, it makes sense to have a strong cup of coffee about a half an hour before you head to the gym.
Claim #5; Coffee improves your mood and makes you less tired (Smith and Brockman, University of Wales, 2003)
Caffeine is the most commonly consumed psychoactive substance in the world.
After you drink coffee, for example, the caffeine is absorbed into the bloodstream. From there, it travels into the brain.
In the brain, caffeine blocks an inhibitory neurotransmitter called Adenosine. When that happens, the amount of other neurotransmitters like norepinephrine and dopamine actually increases, leading to enhanced firing of neurons.
Many controlled trials in humans show that coffee improves various aspects of brain function. This includes mood and energy levels, amongst other things.
But you knew all that anyway, right?