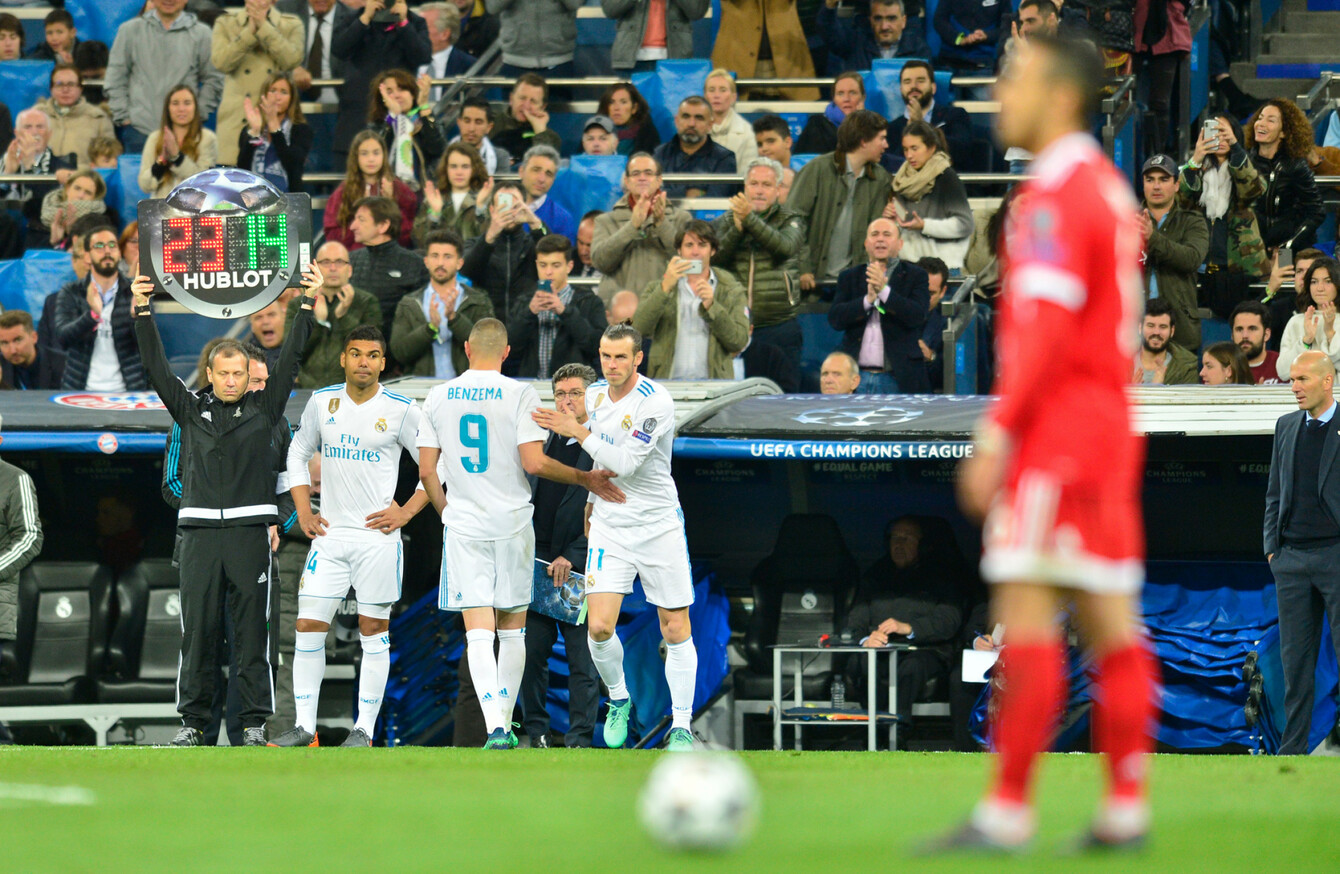 Image: VW Pics
Image: VW Pics
THE KNOCKOUT ROUNDS of the Champions League and Europa League next season will see teams permitted to use a fourth substitute in extra time, Uefa announced today.
Following the implementation of the rule by Fifa at the World Cup, European football's governing body updated its rules on replacements for various competitions.
The additional substitute will also be available to teams playing in the Super Cup, the Women's Champions League, European Championship, European Women's Championship and the finals of the Nations League (to take place next June).
The Nations League, in which Ireland have been drawn in a group against Wales and Denmark, will allow teams to list up to 12 substitutes for matches. That number will remain seven for teams in the Champions and Europa League, except in the final of both competitions, when teams will be invited to list 12.
Meanwhile, for the Uefa Youth League, Under-17 and Under-19 European Championships for men and women, five substitutions per match will be allowed.