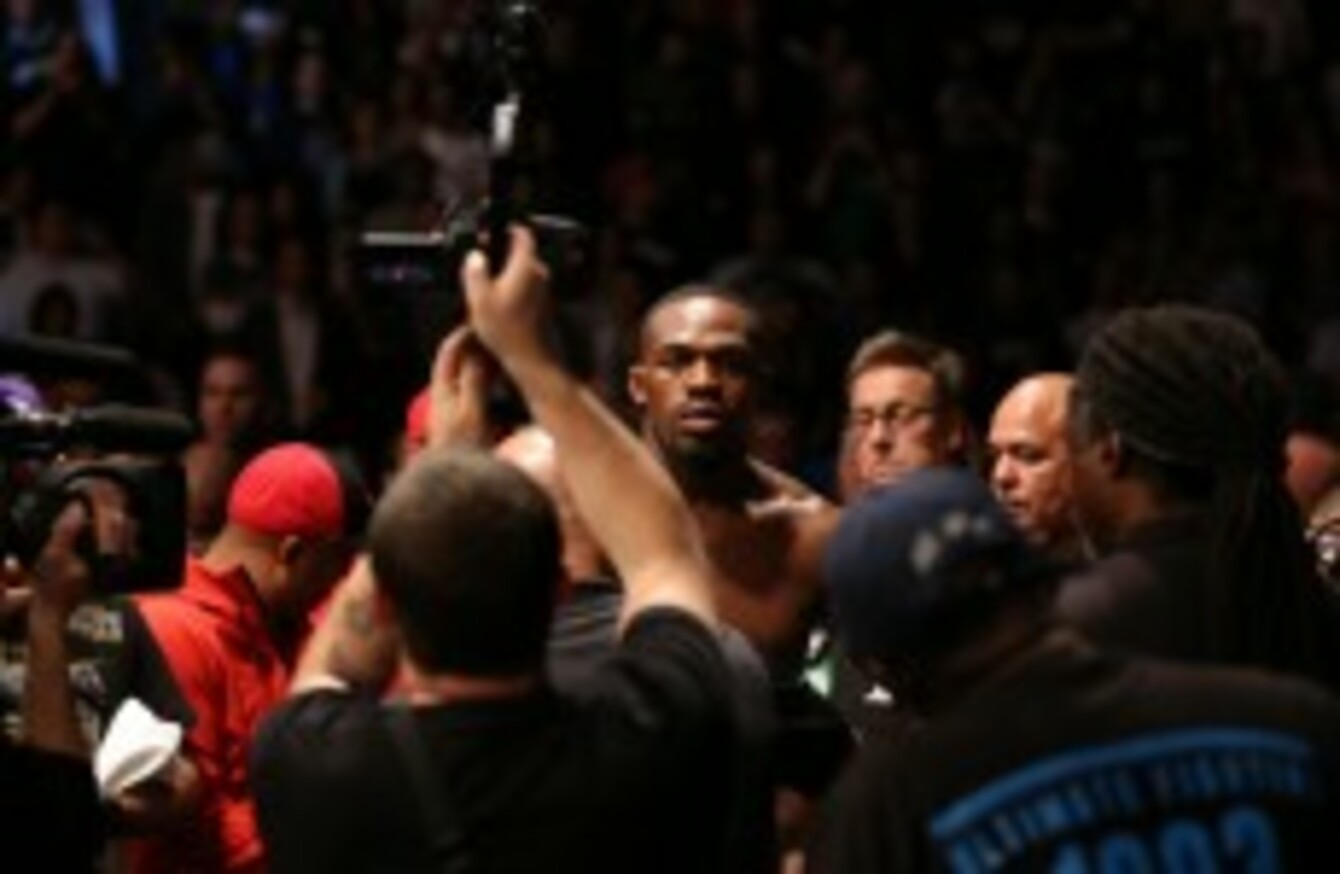 Bones: can take his record to 20-1 tonight.
Image: Gregory Payan
Bones: can take his record to 20-1 tonight.
Image: Gregory Payan
AFTER JUST ABOUT overcoming his toughest opponent last time out, things aren't getting much easier for UFC light heavyweight champion Jon "Bones" Jones.
The Brazilian wrecking ball Glover Teixeira, unbeaten since 2005 with 13 KO wins on his record, is the next person in line to try and knock Jones off his perch at the top of the division.
Baltimore plays host to a pretty stacked bill this weekend as Phil Davis and Anthony Johnson also state their light heavyweight credentials at the top of the event.
Jim Miller takes on Yancy Mederios while Luke Rockhold and Tim Boetsch do battle in the middleweight division.
The undercard is every bit as stacked as the main card as the like of Joseph Benavidez, Takanori Gomi and Charlie Brenneman are all in action too.
Glove at first sight
Jon Jones has proven to be one of the most complete mixed martial artists ever in his relatively short UFC career and has only really been troubled and in danger of losing when he faced the uber-talented Alexander Gustafsson in his last fight.
Coming through the toughest test of his career with the belt still around his waist was a great achievement but as the old adage goes 'you have to beat the best to be the best' and Glover Teixeira has been deemed the next best challenge to Jones' reign.
The Brazilian monster is unbeaten in 20 fights and has won his last five in the UFC with a domineering impressiveness but as we all know, Jones is an entirely different animal.
Gustafsson encountered so much success against "Bones" due to the fact that he has a similar reach and could therefore attack from the outside and move away quickly. Unfortunately Teixeira doesn't possess the same luxury so he has to launch his attacks from close range.
As we have seen so many times in the past with the likes of Chael Sonnen and Ryan Bader, this seems to play into the hands of Jones who can pick his shots from the outside, evade any onslaughts and gradually wear down his opponent before eventually finishing the fight.
Although Teixeria will definitely lay his powerful hands on Jones at some stage of the fight, he won't pose as big a threat as Gustafsson did due to his lack of variety in his striking. The Jon Jones steam train will keep rolling on.
Source: FIGHTLIGHTS Productions/YouTube
Johnson back to "Rumble" and it's Miller time again
Since coming in massively overweight for his fight against Vitor Belfort at UFC 142, Anthony Johnson has won six in a row in different organisations and has earned a call back to the UFC.
He takes on a resurgent Phil Davis at the much more manageable 205lb weight class and will be looking to add another KO to his record with his strong striking ability.
Davis' wrestling ability is well known to everyone so "Rumble's" best chance is to coming out with all guns blazing to try to get the early finish.
This is unlikely however as Davis' wrestling will likely nullify anything Johnson has to offer as "Mr Wonderful" picks up another grinding decision victory.
Source: HARDCORExMMA/YouTube
Jim Miller got back to winning ways last December with yet another submission victory and will look to do the same again against Yancy Medeiros. The Hawaiian won his first UFC bout only for the result to be overturned due to him testing positive for marijuana.
Medeiros showed he was willing to stand and exchange in that fight but the versatility and experience of Miller should prove too much for him here as Jim chalks up another submission on his record.
Luke Rockhold is strongly fancied to overcome Tim Boestch in their middleweight match-up while Max Holloway is looking to build on victory in his last fight against the excellently named Team Alpha Male fighter Andre "Touchy" Fili.