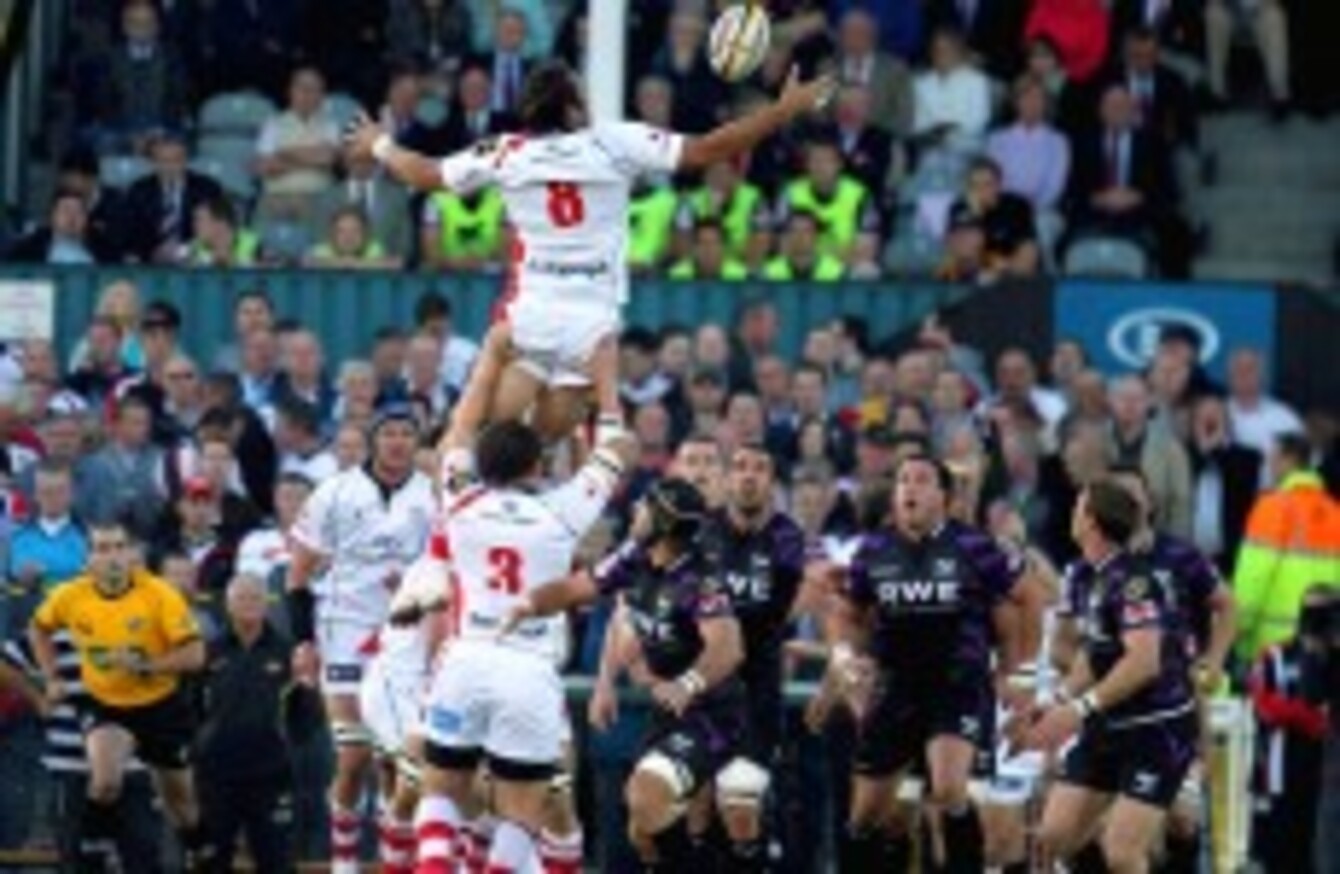 RORY BEST HAS not been named in the Ulster squad to travel to play to Aironi after he picked up an inury last Friday against Ospreys.
The Ireland hooker had his injury confirmed as soft tissue irritation, although he sustained no new damage to his neck.
Best's fellow Irish international Stephen Ferris is also absent from the squad through injury.
Coach Brian McLaughlin outlined what Ulster expect in their first visit to Italy in domestic competition.
"This is Aironi's first home game in the Magners League so basically we're expecting World War Three. They will be very agressive and physical, the played exceptionally well against Munster last weekend. They have a good pack that is very well directed by Mercier. They have signed very well, key for them is Bortolami in the lineout. We had a great performance on Friday against the Ospreys, lots of pride and passion but we have to build on that and go to Italy to get something"
ULSTER SQUAD (v Aironi):
Forwards
Tom Court, Paddy McAllister, Bryan Young, Declan Fitzpatrick, Adam Macklin, Neil McComb, Nigel Brady, Andi Kyriacou, Johann Muller, Tim Barker, Chris Henry, Ryan Caldwell, Willie Faloon, TJ Anderson, Robbie Diack, Pedrie Wannenburg
Backs
Adam D'Arcy, David McIlwaine, Nevin Spence, Tommy Seymour, Jonny Shiels, Darren Cave, Ian Whitten, Paddy Wallace, Ian Humphreys, Niall O'Connor, Ian Porter, Paul Marshall, Jamie Smith