RUAIDHRI McGEE MIGHT not be a household name just yet, but the Derry native is one of Ireland's in-form golfers.
After top-ten finishes in Spain and Turkey recently, McGee is well-placed to secure another this weekend in Denmark. That would keep him in the upper echelons of the Challenge Tour rankings, which is his ultimate aim this year.
Currently ranked sixth, if he can maintain his place in the top 15 by the time November arrives, he'll join the biggest names in golf on the European Tour in 2016. McGee has snagged one-off invites to top-tier events in the past, but he's still waiting on his first full card.
"It's probably going better than I had expected," McGee told The42, when asked for his thoughts on his results so far in 2015. "It's been a decent start but if I can keep doing what I've been doing then I'll be pretty happy."
A significant factor in McGee's excellent year so far has been a major change he made to his diet back in December when he flew to America to pay a visit to his sister and her husband, who are both vegans.
McGee: "The two of them do it so I thought I'd give it a go for a few weeks and see how it went. I felt a lot better so I decided I'd keep doing it. It seems to be working because my golf has been pretty good ever since. I feel a lot healthier overall.
"It has helped my game a good bit because I definitely feel like I have a lot more energy on the course. That obviously helps the golf a lot. I slimmed down a good bit so that was a plus too."
It's a big lifestyle change to make but McGee says the transition has been smooth — apart from one early slip-up.
"I had the odd craving and about a month in I hadn't had any meat, and then I had a burger in America. I felt really bad afterwards and that kind of made my mind up. I haven't thought about it since."
McGee's new diet is predominantly carbohydrate-based — "which is good when you're out playing golf all day," he says — but it can sometimes be difficult to follow when your home is a different hotel each week.
"It's tough to keep it up when you're away travelling because a lot of places don't really cater for it. Although it's getting better because it's catching on a lot more now.
"In the morning I have a lot of fruit, bread and that sort of thing. Lunch and dinner is a lot of pasta and vegetables. Unfortunately there's not much variety when you're travelling, you just have to eat whatever you can get.
"A lot of people think they can't live without meat — I was like that five or six months ago — but once I got into it I realised it was really good and I felt great. I'd recommend anyone to give it a go, for sure. Although I don't want to be one of these guys preaching, you have to let people figure it out for themselves."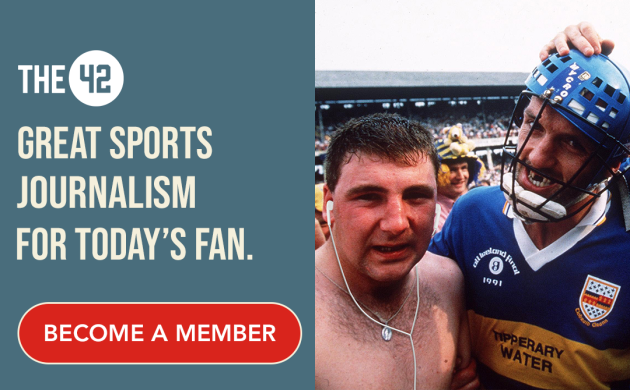 Nowadays golfers are spending almost as much time in the gym as they are on the course, and a disciplined diet helps too. Anything to give you an edge on the competition, says McGee.
"With the likes of Rory McIlroy now and Tiger Woods — he kind of started it, really — guys are doing whatever they can to get the most out of their game. When they see the top guys working out and eating healthy, everyone else is trying it out now as well."
The courses are tougher and the competition is more intense, but the financial rewards of being a European Tour player would be a significant bonus for Ruaidhri McGee.
His biggest haul yet this year was the €14,400 he received for finishing in a tie for second in Madrid last month. Not bad for a week's work, but the money dwindles quickly when you spend most of your time in hotels or on a plane. A second-place finish on the European Tour that weekend was worth €332,063.
"If I keep playing the way I'm playing I should be well up there in that top 15 by the end of the year," said McGee. "It's gone well so far but it's just about doing it consistently now."
Hopefully McGee will celebrating his promotion to the top-table of European golf by November. Champagne is vegan, right?
- Originally published at 07.30, updated at 12.20.