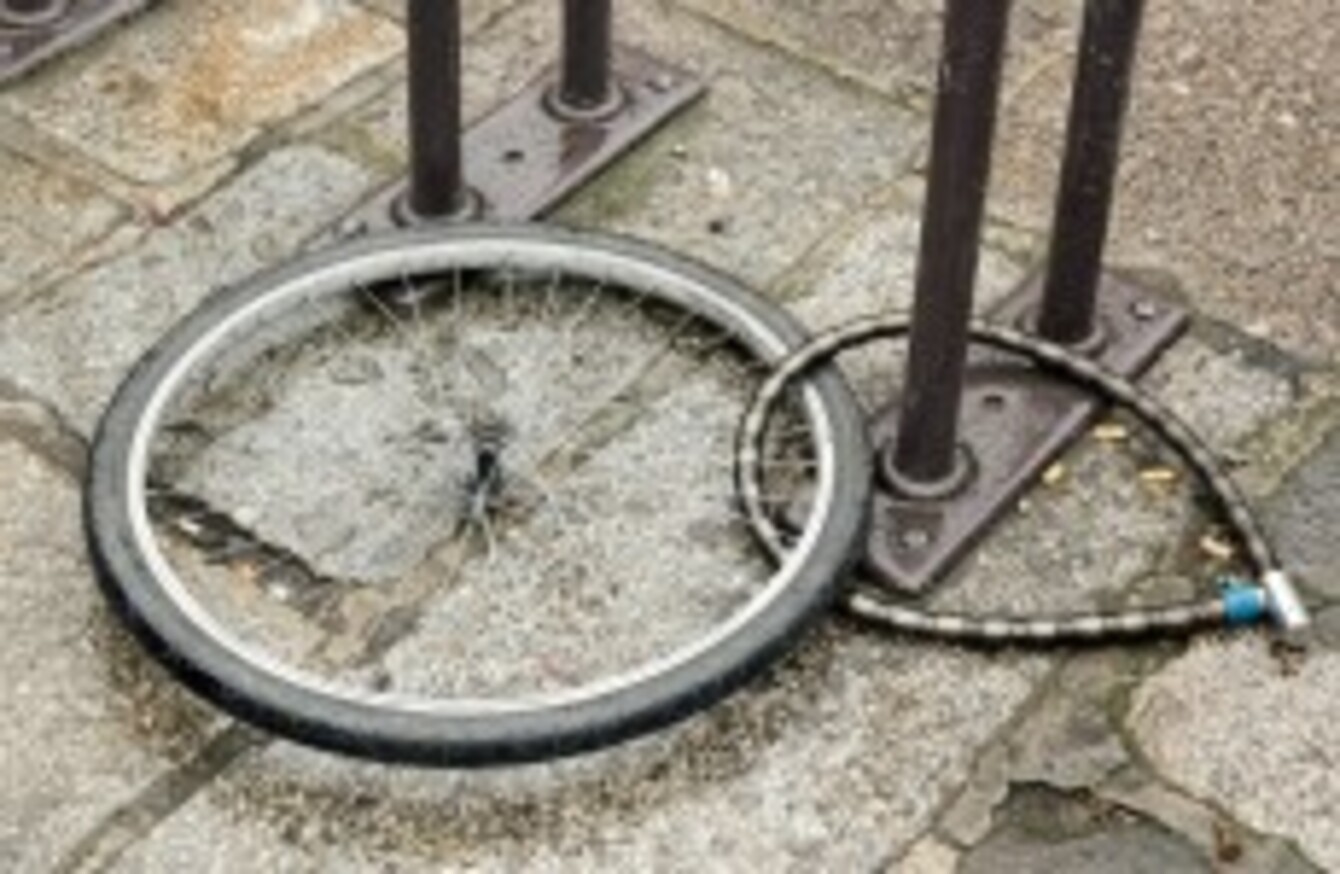 Bike crime has become a real problem around the country.
Image: Shutterstock/neko92vl
Bike crime has become a real problem around the country.
Image: Shutterstock/neko92vl
CYCLISTS USING THEIR bikes to get in and out of cities are being warned to buy the best locks they possibly can – and spending upwards of 10% of the bike's cost on a lock is recommended.
The message has been issued by the Bike Theft Working Group, which has revealed a staggering 66% of bikes stolen in Dublin were locked with easy-to-cut locks and chains.
Some 4,950 bikes were stolen in the capital last year, an increase of 167% on the 1,873 bikes taken in 2008.
That level of increase makes bike theft the fastest growing recorded crime in the country over that period.
The working group's Críona Ní Dhálaigh said one of the biggest deterrents for thieves is higher quality locks which lower the risk of bikes being stolen.
Here are 6 ways to decrease the chances of your bike being nabbed:
1. Use the highest quality u-lock
They may be more expensive but investing in a better lock will be worth it in the long run. In an effort to save money, people think they're safe using cheaper locks but thin locks break easily. A few decent jolts is all it takes, actually.
2. Never lock your bike to a tree
Any tree that's small enough to fit a lock around is small enough for thieves to cut through it quickly.
3. Park it with others
Thieves will automatically be deterred from the good-quality lock. Poorly secured bikes are the first to go…
4. Lock it at home too
Lock up your bikes even inside your own home or garage, and be sure they are locked to some fixed point.
5. Record your serial number and take a photo of your bike
This makes it easier to locate later, should it be stolen and recovered. Also, have some distinctive mark on the bike – because thieves have been known to re-spray bikes.
Always note your bike's serial number as well.
6. Don't put your location on social media
On Strava and other social fitness platforms, hide your exact location to public users.
Savvy thieves have been known to target homes by tracking cyclists who upload frequently.
The Bike Theft working group was set up earlier this year to tackle the growing problem of bike theft in the city.
It includes representatives from An Garda Síochána, the National Transport Authority, Dublin Cycling Campaign, bike shops and Dublin City Council.