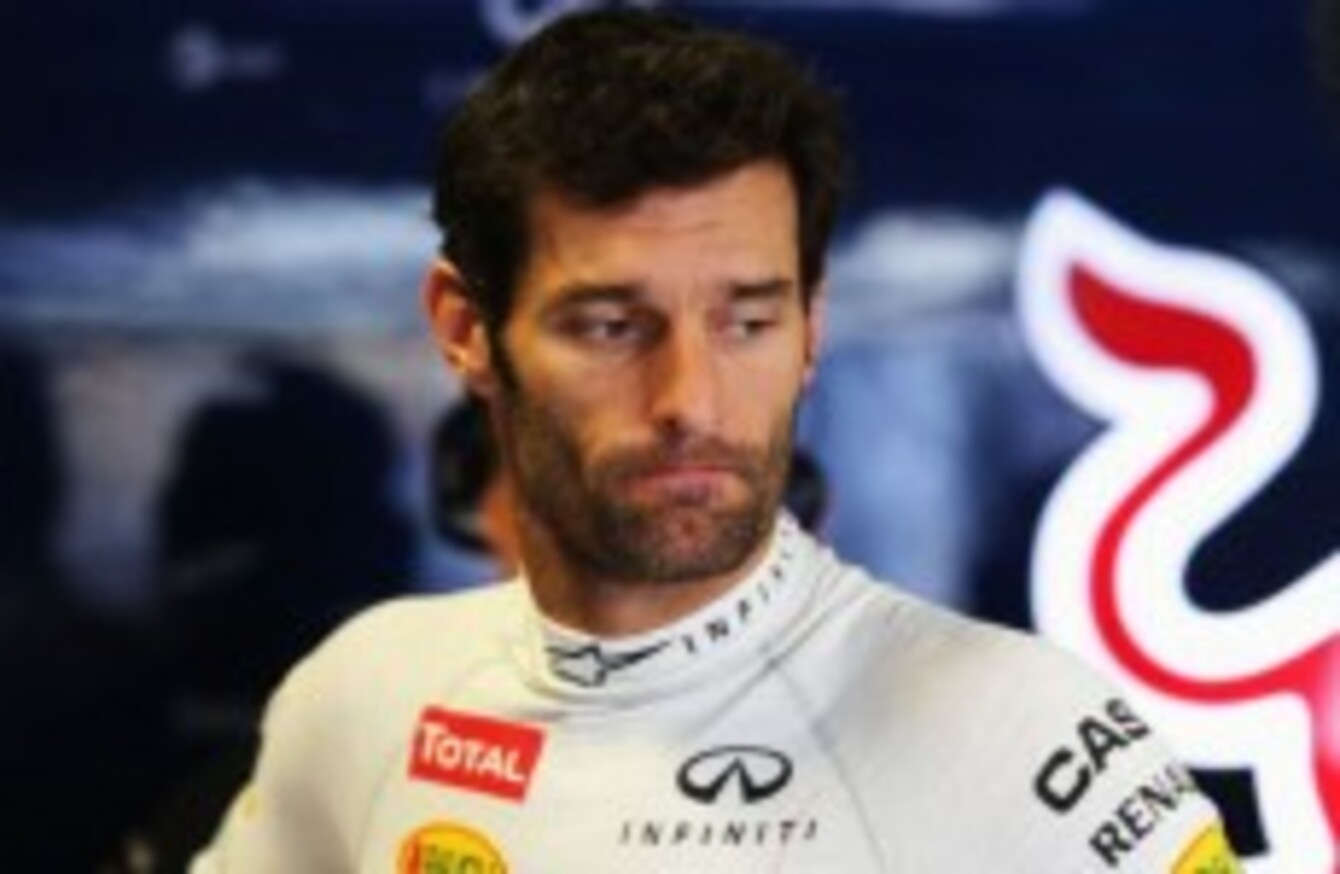 Mark Webber.
Image: Getty images
Mark Webber.
Image: Getty images
MARK WEBBER IS still unsure about what direction driver safety should head in Formula One.
Writing in his regular BBC column, Webber said the recent accident at the Belgian Grand Prix at Spa had brought the matter into the spotlight once again.
"Head protection is a controversial subject and, unusually for me, I'm still on the fence on it," the Australian wrote. "Open-wheel, open-cockpit racing is what most racing drivers want to do – it requires incredible precision and they are the best racing cars in the world.
"You don't want to lose that, so we have to get this decision right. It's a big step for the sport."
In the accident, on the first lap, Romain Grosjean's out-of-control Lotus flew across the front of the Ferrari being driven by championship leader Fernando Alonso.
"It didn't miss Fernando's head by that much," said Webber, who is fifth in the standings, 47 points behind Alonso but only 10 points behind McLaren's Lewis Hamilton in second. Grosjean was banned after the collision and missed Sunday's Italian GP at Monza.
Webber is optimistic that the matter of driver safety will be resolved in the best interests of all parties.
"The FIA has been doing some research on driver head protection and at the moment it looks like some form of forward protection, probably a kind of roll-bar, is going to be introduced in the not-too-distant future," he said. "People are saying things like 'it's going to be ugly'. But you have to park that stuff.
"The tricky thing is to decide what exactly you are protecting against."
Webber compared the Grosjean incident to a crash one involving David Coulthard and Alexander Wurz in Melbourne in 2007 and one in which he had a lucky escape when he flipped at Valencia in 2010.
"Personally, I feel stopping cars launching is a bigger priority, if only because I think that happens more often. Cockpit intrusion is rarer, but it still has to be taken seriously," he said. "In both cases, we have been lucky and we all know that luck will run out one day.
"The drivers have to take some responsibility, too. In the last 10 years, the level of aggressiveness has ramped up a bit just because guys know that usually they'll be able to walk away from a crash.
"But you can be aggressive and safe or aggressive and unsafe. I've always said F1 is not a finishing school when it comes to racing," he added.