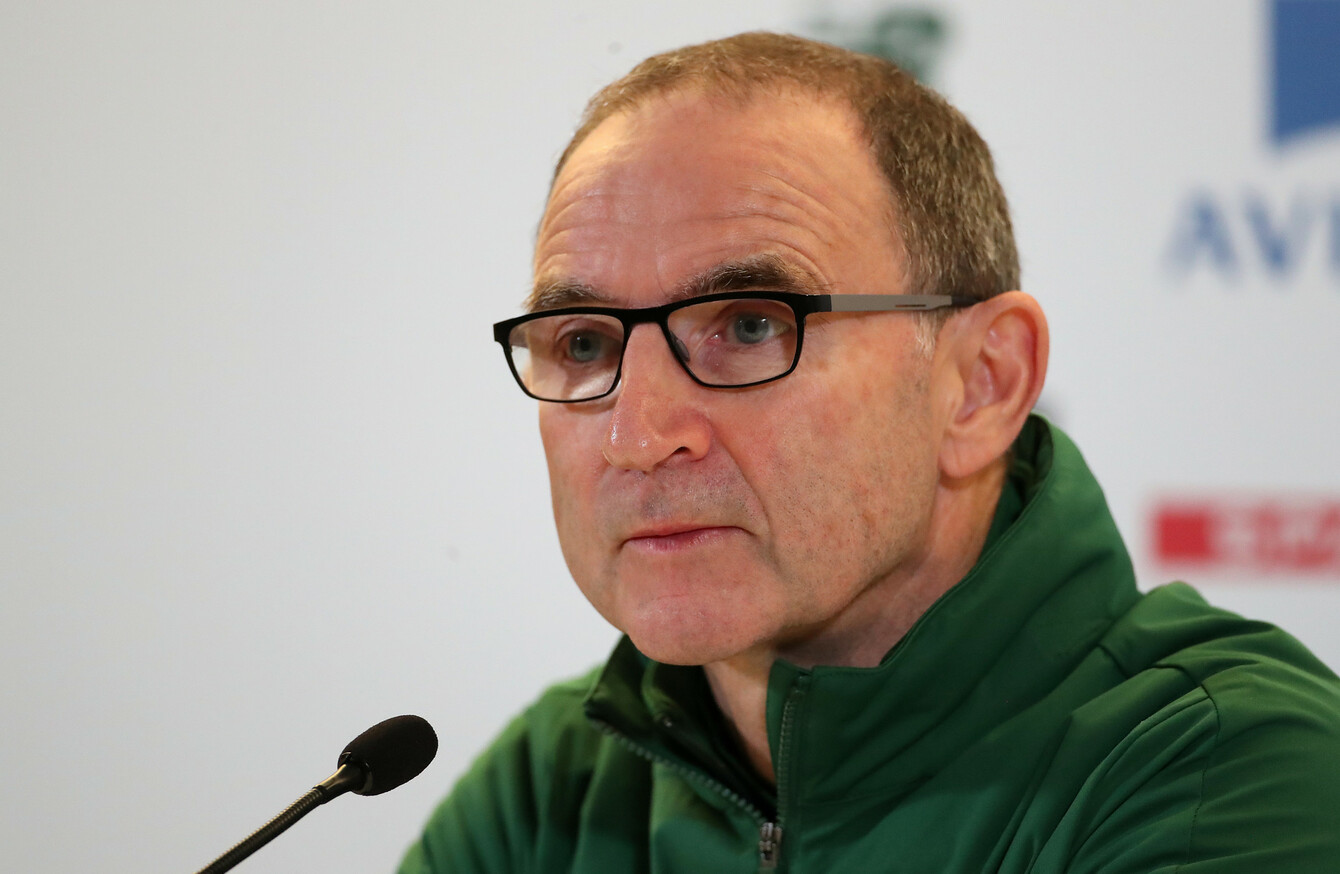 Martin O'Neill (file pic).
Image: Liam McBurney
Martin O'Neill (file pic).
Image: Liam McBurney
Updated at 15.09
IRELAND BOSS MARTIN O'Neill remains confident his side can qualify for Euro 2020 despite the team's recent setbacks.
O'Neill's men have taken just one point from three Nations League matches, with Tuesday's loss to Wales meaning they are almost certain to be third seeds for the upcoming Euro 2020 draw.
There has been pessimism about Ireland's chances following a recent run that has seen the team win just one in nine games, however O'Neill insists the team can qualify.
Asked why he feels so optimistic about the Boys in Green's chances, O'Neill told reporters: "Because I'm good."
He added: "Yes, we do need good players. We have a couple. I know you can't keep talking about missing players and that's true, but we'll be right.
"We went into the Wales game shorn of quite a number of players. In the scheme of events that doesn't really matter [because] in three months' time, nobody ever remembers what the side is. So you have to try to win the game, you have to try to compete. I think we've done that and we've certainly improved since Saturday night — we could easily have won that game [against Wales].
"We were chasing the match in the last 25 minutes and there's always the chance of Wales getting a second goal on us but that's a chance you're prepared to take. It didn't materialise. At the end of the day we'll have people ready for the games. And I'll be ready and we'll go through. Simple as that."
Despite saying the campaign starts "in earnest" in March, O'Neill expressed disappointment that his side could not perform better in the Nations League.
"I'd like to have competed very strongly, particularly in the first game in Wales. It's disappointing that we got one point from three games. But the competition starts in earnest in March, with the draw made in December. But we'd still like to have won the games."
The Irish boss also played down the significance of the team's likely status as third seeds in the qualifying draw in Dublin.
I don't think that has made a real difference to me. We were fourth seeds in the World Cup and we got through to the playoffs. So it hasn't been a real problem. You look at some of the sides who might be seeded third and you could turn around and think there's not a phenomenal difference. All I know is in my time here, in the World Cup draw and the Euros, that the draws are difficult for us anyway. But I don't think it will make a significant difference."
O'Neill also addressed a recent interview conducted by assistant boss Roy Keane in which the Manchester United legend hinted he could leave his current role in the near future.
"Hopefully soon I'd like to become a manager again but we'll see what happens," Keane told Notts TV. "It's just getting that offer and challenge that will rock my boat."
Asked about these comments, the Irish manager responded: "I think there's always been a possibility of Roy doing that. It's fine whatever he does as long as the FAI are happy with that if the case comes up. But also, he's always shown great loyalty too, he's never left the cause.
"You know Keane as well as I do. Well, even I'm still learning. I think he's won in his life. He's driven a top-quality side – including [Ryan Giggs] – to great things and I think together we will make it."
Subscribe to our new podcast, Heineken Rugby Weekly on The42, here: