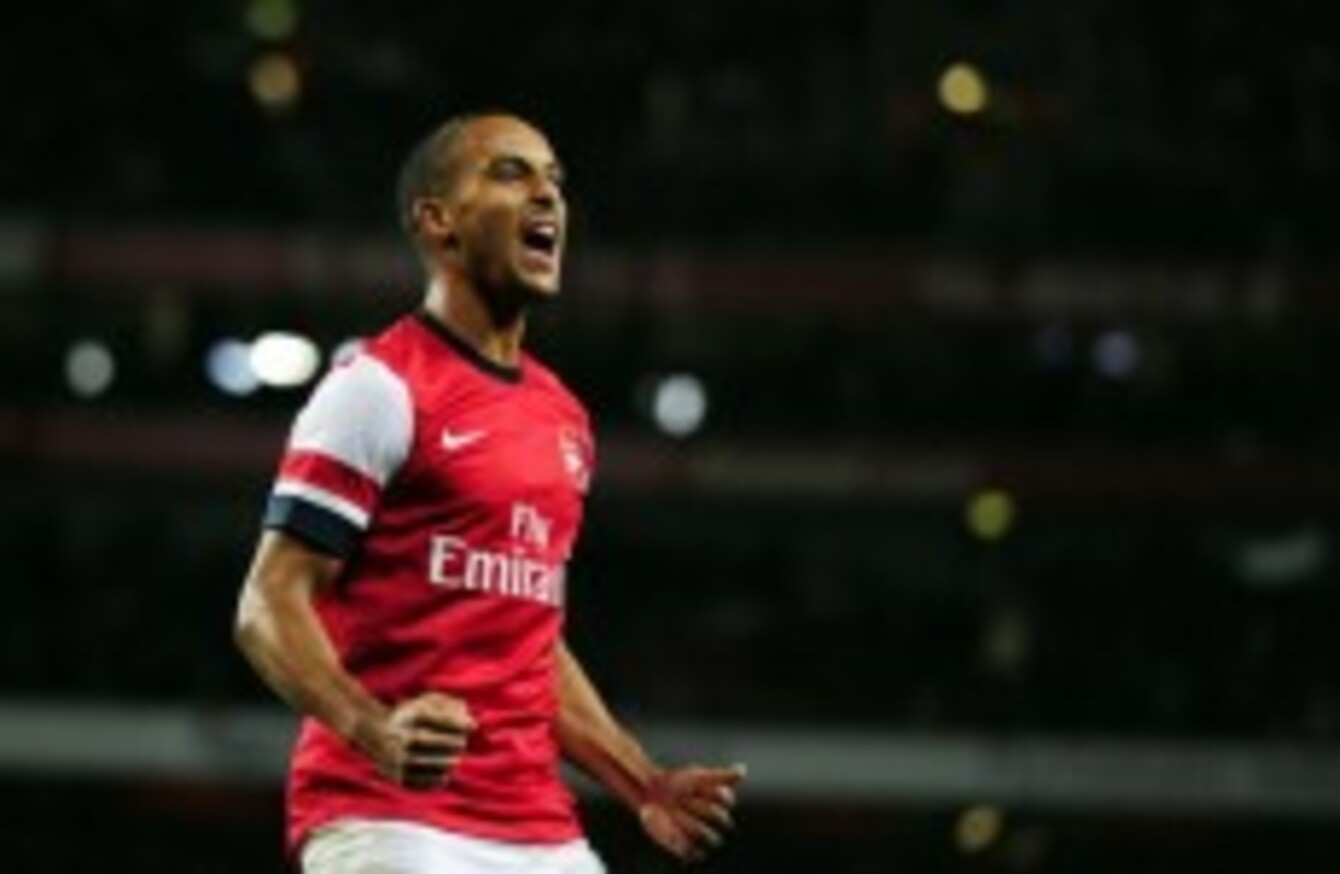 ARSENAL MANAGER Arsene Wenger remains hopeful that he can convince Theo Walcott to agree to a new contract.
The England international scored the winner against West Ham United on Saturday but his deal is set to expire at the end of the season and his failure to agree new terms has led to speculation that he could be sold.
In the aftermath of the late victory over the Hammers, however, the French coach spoke of his 'big respect' for Walcott's character and attitude. When asked whether he believes the forward wishes to stay at the Emirates Stadium, Wenger told reporters: "I think so. But I cannot tell you what he tells me.
"We are always in touch. He has character. He keeps focused and he wants to show he is 100 per cent professional and I have a big respect for that attitude."
Walcott has made no secret of his desire to play as a central striker, having largely been deployed on the right wing since moving to Arsenal from Southampton in 2006. Wenger did not doubt his ability to operate through the middle, but argued that he had the qualities to contribute goals in any forward position.
"Theo's game is based on movement off the ball, timing and finishing," he said. "He can play wide, he can play centre. Basically it is not so important. He has improved a lot in his finishing. Even if he plays wide or centre he gets in positions where he can score."