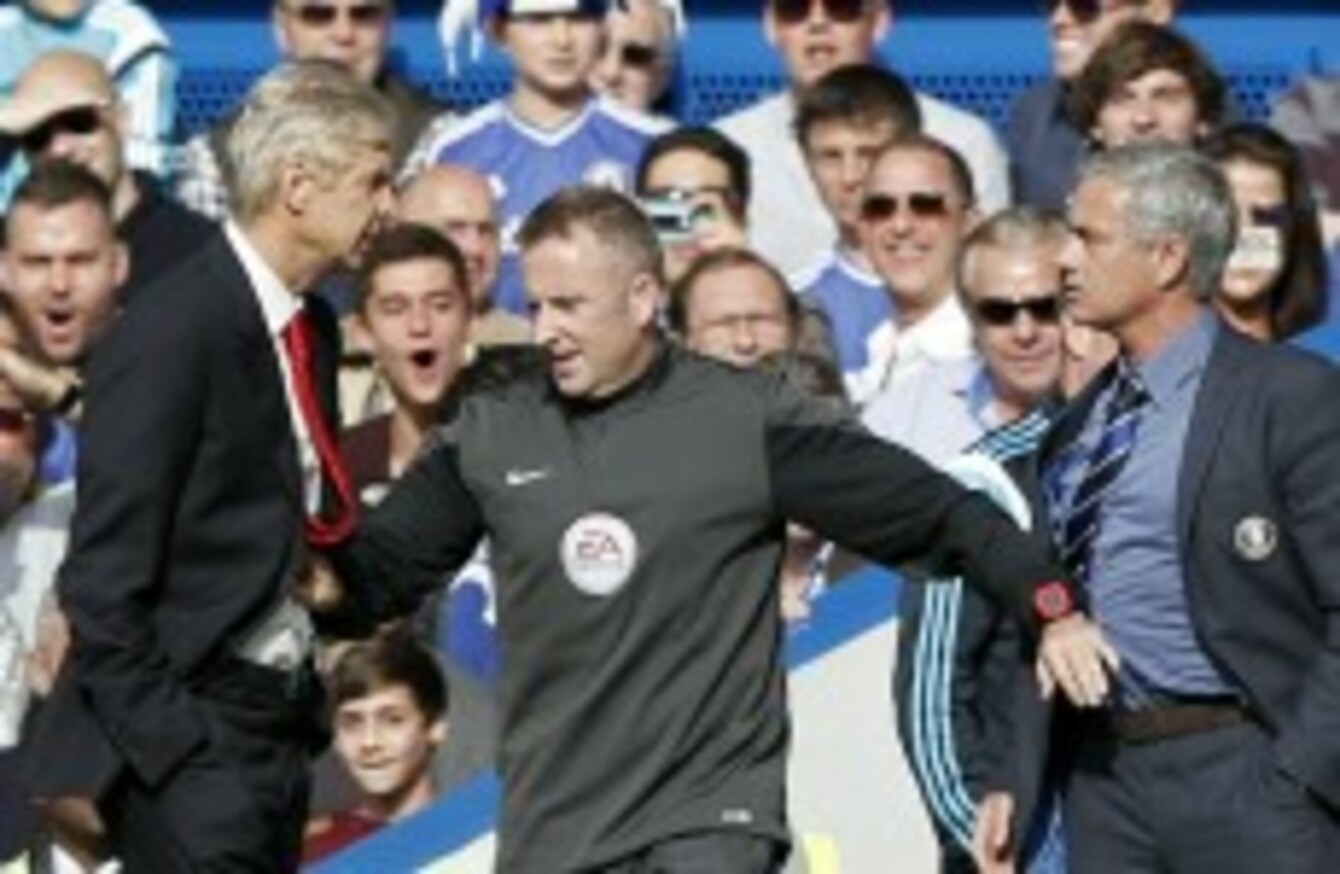 PREMIER LEAGUE EXECUTIVE chairman Richard Scudamore has told Jose Mourinho and Arsene Wenger to ignoring each other if there is no respect between the pair.
The Chelsea manager claimed his Arsenal counterpart went out of his way to ignore a handshake in the aftermath of the Premier League champions' loss in the Community Shield at Wembley on Sunday.
But Scudamore is not concerned, insisting no tradition show of sportsmanship is better for the league than an unauthentic show of respect, and is unwilling to wade into the debate surrounding the pair – or any managers.
"What would be worse is a meaningless handshake where it meant nothing," he said.
"The authenticity is far more important. Shake hands if you mean it, shake hands if you want to shake hands. If there is some enmity between you, that is for the individuals to decide, not me. It is rivalry, it is competitiveness, and people understand it goes back a long way.
"It should not be beyond anybody to shake hands and that is why we have a line-up at the beginning and the players do it. There is an element of respect about that but you are not going to get me intervening in what goes on between two managers."