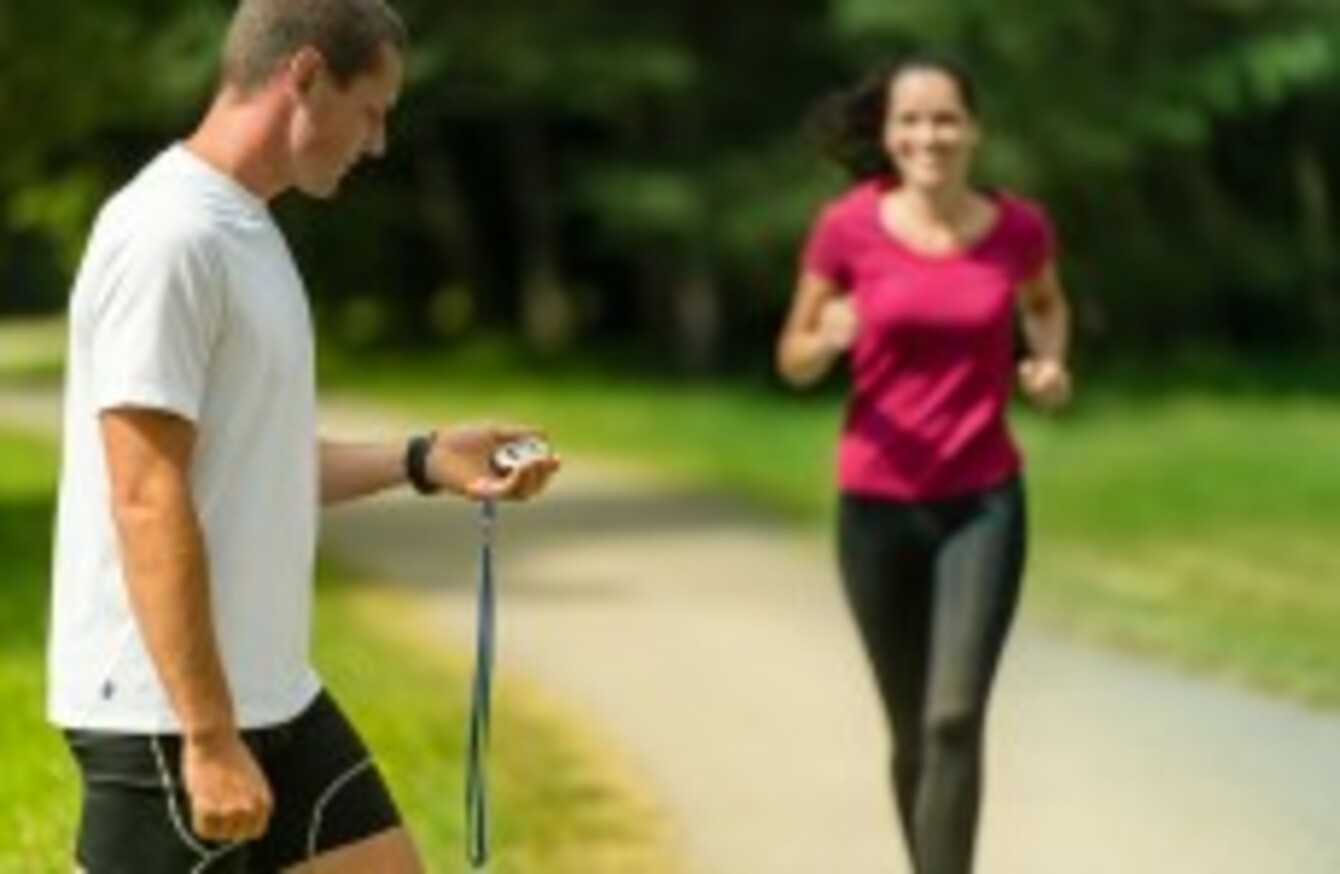 You'll need a decent stop watch
Image: Press Association Images
You'll need a decent stop watch
Image: Press Association Images
UNLIKE CYCLING AND triathlon, running is a fairly low-maintenance activity, requiring less food, less equipment, less time, no tools like allen keys and less clothes.
But for a 10km run, for example, there's still quite a bit to consider if you are to get to the finish line in as good a time as you possibly can.
We got the clipboard out….
1) Running specific shoes
This is the first thing you'll need. Old, worn-out tennis shoes won't do and will probably lead to injury so take yourself seriously and buy some decent footwear.
Resist the urge to buy a pair that you can 'wear on a night out as well'.
Runners have a shelf-life, as multiple Irish national champion Vinny Mulvey told us here recently so restrict their use to training. 

2) Socks, shorts, synthetic top
Again, just like with runners, buy some kit that you know you'll wear. You'll feel better, look better and give yourself the best chance of performing better with quality gear.
We spoke about nipple chafe here last week prior to the marathon and with events like the Mark Pollock Trust Run in the Dark only around the corner, we can't afford to get complacent.
This stuff lasts years as well so see it as an investment. Good quality socks will prevent blisters.
3) A proper fuelling
Don't expect to perform to your potential with sub-standard eating habits. Take this seriously and that's not just the meal before you run. It's in the weeks leading up to it.
Get your body used to eating at regular intervals. Your best bet is to eat whatever has worked best for you in the past, whatever has given you a boost without upsetting your stomach during your regular weekday runs.
4) Hydrate
You need to stay hydrated, but no major drinking 30 minutes before the start; sip if your mouth is dry or it's particularly hot out.
Hydration starts a week before the event. It is NOT a pint glass of Powerade half an hour before the flag drops.
A 100 kilo person should aim for between two and three litres a day. The secret is to drink more than you think you need. If you feel thirsty it's already too late.
5) Stop watch
We all love stats and we love targets. Comparing ourselves to others is great but nothing – aside from money – will motivate us more than beating a previous time for a given distance.
There's an infinite amount of technology on the market now in terms of performance trackers and while you could go all scientific and buy the latest Garmin Forerunner and track elevation gain, gradient, pace and heart rate, the best indicator of how you're doing is a simple old stop watch.