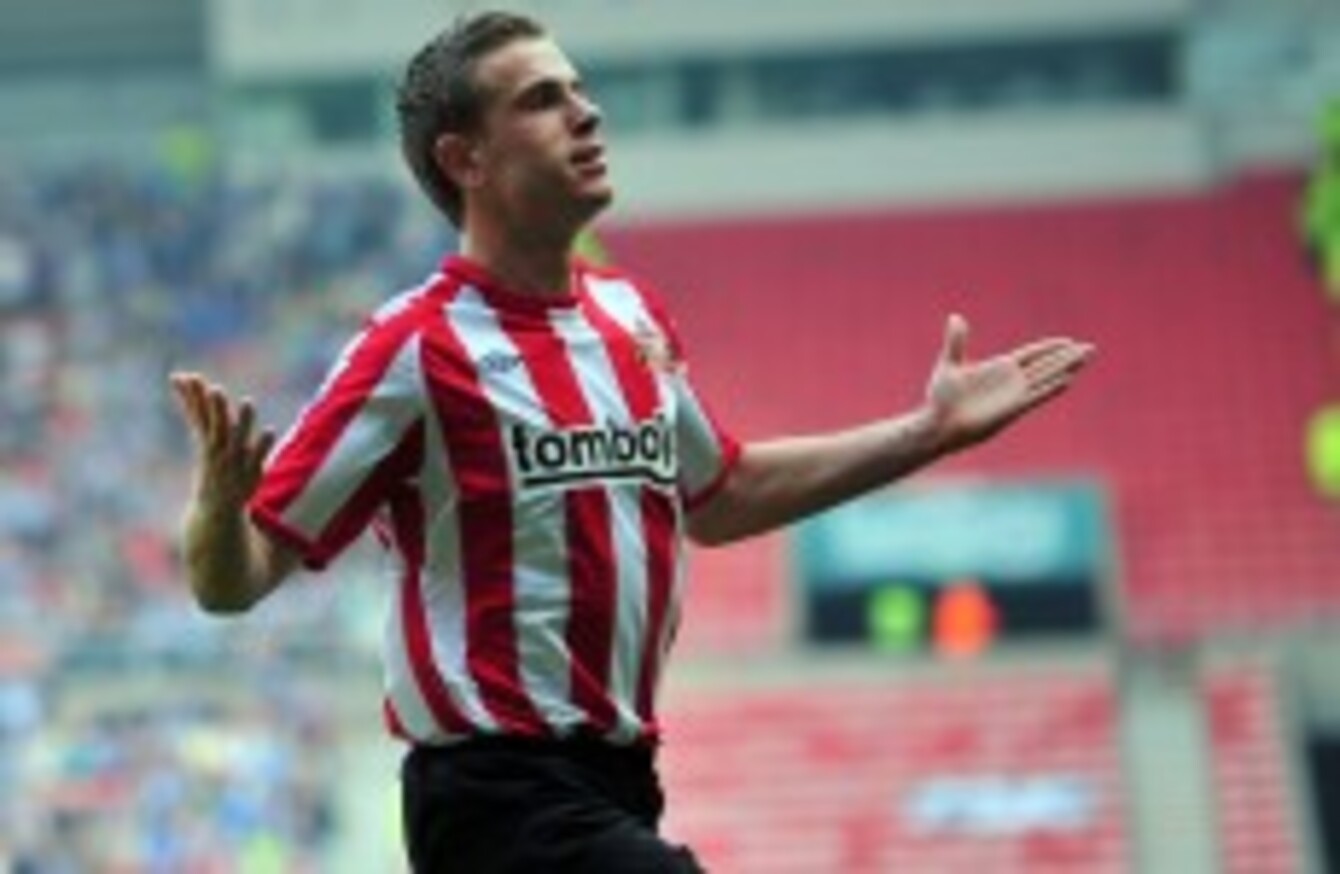 Image: Steve Drew/EMPICS Sport
Image: Steve Drew/EMPICS Sport
IT'S NOT EVEN two o'clock and already it has been a bit of a mixed day for Liverpool fans.
No sooner had they heard the official confirmation that the Merseyside club have agreed a deal to sign Jordan Henderson from Sunderland than reports began to surface that Manchester United had beaten them to the acquisition of another English transfer target, Blackburn Rovers' Phil Jones.
With Henderson moving south in a deal reported to be worth £13m plus David N'Gog, we figured it was worth taking a look to see what all the fuss is about. So here are seven things that you might not have known about Liverpool's first summer signing.
Starting Out
Though he's only 20, Henderson already has over two years' experience and more than 70 Premiership appearances to his name.
A Sunderland player since 2006, he made his first-team debut for the Black Cats in November 2008, coming on as a substitute in a 5-0 defeat against Chelsea in Stamford Bridge.
Recognition
Sunderland Chairman Niall Quinn may have publicly wished Henderson the best of luck as he completed his transfer this morning, but fans at the Stadium of Light will be sorry to see him go, irrespective of the financial windfall they've received.
The midfielder won the club's Young Player of the Year award in each of the last two seasons.
Capped
Henderson will be heading off to Denmark later this week as part of the England squad for the European U21 Championships, but he has already made his international bow for the senior team.
That came last November when he partnered new clubmate Steven Gerrard in the centre of midfield in the 2-1 friendly defeat against France.
Speaking afterwards, he said: "I learned so much from that experience and hopefully it will help me in the future. Playing for your country is a massive honour and l will do everything to make sure I get that opportunity again."
Good company
In January of this year, Henderson was listed as one of FIFA's 13 players to watch in 2011, joining Romelu Lukaku, David de Gea and others on the list of rising stars.
Role models
When asked about the best player he has ever played against, Henderson picked out Steven Gerrard and Paul Scholes as the standout candidates. Of Gerrard, he said: "I think his movement and his touch were the best I've ever played against. I think he's a top player."
Outside of the Premier League, he went for the rather uncontroversial choices of Xavi and Iniesta as the game's best central midfielders.
(Not) very superstitious
Unlike many of his Premier League counterparts, Henderson professes not to have any unusual pre-match rituals that he always abides by. "I am not really a superstitious person, but I make sure I keep to the same routine  for games because that's the way I like to prepare myself and make sure I am ready physically and mentally for the game."
I wonder if he'll make a habit of touching the famous "This is Anfield" sign as he makes his way down the tunnel.
Sweet strike
"But what can he do with the ball at his feet?", I hear you ask.
Well, this strike came from the England U21′s 2-1 victory over Romania last October. Tekkers.