AS THE RAIN continued unabated, pounding furiously against the covers and rendering this another lost morning, a myriad of thoughts must have reverberated around William Porterfield's head. It allowed him time to think, to reflect on what has gone before and, appreciably, contemplate the significance of what is to come.
First, to look back to look forward.
Moments in time stand out, too many to name here. Those indelible days in Jamaica, Bangalore and Nelson are among them, as is a masterful century against England on this ground on a sunny September stolen from June five summers ago now.
All notable junctures on the journey from obscurity to the pantheon of Test cricket, each as consequential as the next and Porterfield has been an ever-present throughout, playing an integral role both on and off the field.
The skipper, the opening batsman. The leader among men, the face of this team and everything it has stood for. A calm voice, and a voice of reason. A cricketing intellect, an outstanding fielder. The advocate, and the fall guy. Ireland's leading run scorer and now, Ireland's first Test captain.
History will be made this Friday when Ireland play their first-ever Test match against Pakistan at Malahide.
"It's a massive occasion and a lot of people have worked very hard to earn the right for it," Porterfield tells The42.
"Anyone who tells you they won't be nervous to some degree or won't have butterflies on the first morning is kidding themselves."
A world away from 17 May 2006, and a senior debut against Namibia a few short miles down the road at Castle Avenue in the most serene surroundings. Things have come along way in the intervening decade, this golden generation bringing Irish cricket to rarefied heights.
"You could say it has happened quickly," he continues. "But it depends on what timelines you look back on. If you look back on our first World Cup in 2007, and said 11 years later you'd be playing a Test match, you probably wouldn't have believed it. But then when you think of everything that has been achieved on and off the pitch, then it doesn't come as a surprise.
"To finally get here is massive but it's only one piece of the overall picture. One of the biggest things for ourselves is full membership and everything that comes with it, such as more fixtures and more funding. That will ensure the game is sustainable in Ireland long after we're gone. It's about leaving it in a better place for the next generations."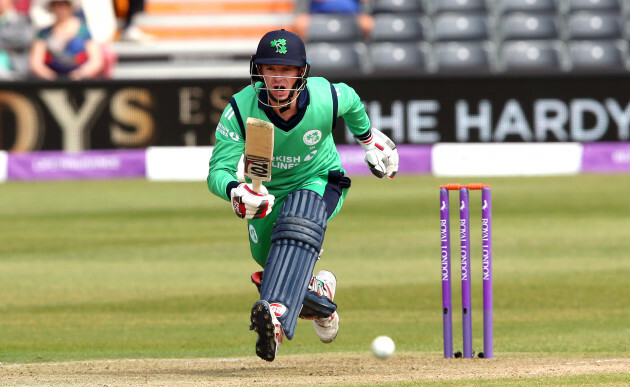 Andrew Fosker / INPHO Porterfield is Ireland's leading run scorer. Andrew Fosker / INPHO / INPHO
As is Porterfield's unassuming nature, he shifts uncomfortably in his seat when the topic of conversation veers away from anything other than the team or what can be done to promote the sport on this island, but in this, his 10th year as captain, the 33-year-old is deserving of considerable adulation for the part he has played in a decade-long quest to reach this promised land.
When it would have been easy to be deterred by the existence of a glass ceiling, and the disheartening setbacks along the way, Porterfield — like so many — maintained the ambition and persistence to push for change, challenge the traditional structures and strive to become one of the best.
He continued the pioneering work of Trent Johnston and through his performances, leadership and words, made Ireland's case for ascension so compelling that it serves as a remarkable lesson in commitment, perseverance and how success can be achieved against all odds.
For those reasons, and so many more, this inaugural Test match against Pakistan will not only be just reward for everything that has gone before, but provide the sweetest of occasions for everyone associated with Irish cricket.
"It would mean a lot to me to captain Ireland at Test level, it'll be a proud moment for myself and my family for sure, but it is in no way down to me," Porterfield stresses.
"This team, we're just the lucky ones who get the honour of taking to the field after years and years of hard work. There are a lot of people, hopefully many of whom will be here this week, who have contributed just as much, if not more to the success of Irish cricket.
"And that's what will make it special, that everyone in attendance will feel just as much pride as we do. Fans, past players, coaches, volunteers and the clubs, they deserve this as much as the 11 players. This is for everyone who has helped us and played their part along the way."
Exclusive Six
Nations Analysis
Get Murray Kinsella's exclusive analysis of Ireland's Six Nations campaign this spring
Become a Member
The end of a long and winding road, but the start of a new chapter with greater opportunities and broader horizons, and the sense that while a lot has been achieved, there is still much more to do. The potential of Irish cricket now knows no bounds.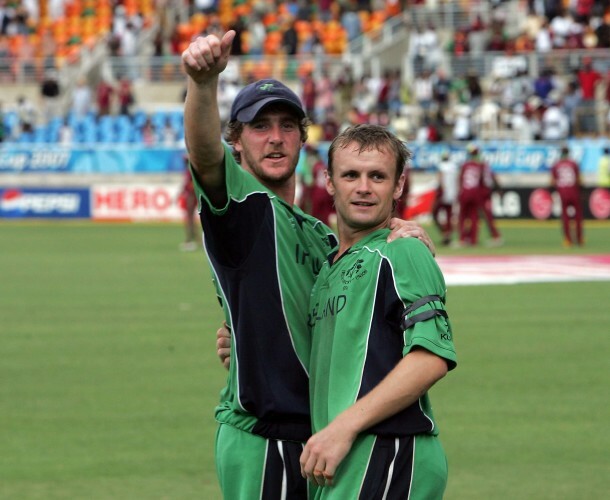 Morgan Treacy / INPHO Porterfield has played a key role in Ireland's success over the last decade. Morgan Treacy / INPHO / INPHO
"You never would have thought this was going to happen. To host a Test match against Pakistan in front of thousands of Irish fans, and millions more around the world watching it," Porterfield adds.
"It's nice to think we've contributed to Cricket Ireland moving forward and when, as a team, we look back in years to come, there will be a lot of pride there.
"But our job this week is to go out and perform and showcase why we have deserved this chance and why we belong at the top table. There's a game of cricket to be played and we're here to win it.
"They have a number of new players in their squad and there will be pressure on them too and all of our preparations have been about how best we can win the game.
"It will be difficult for them to come here in these conditions and with our attack, we can put them under a lot of pressure. Can we win? There's absolutely no reason why we can't beat them and take them down and make history. That's the challenge for us now."
The42 is on Instagram! Tap the button below on your phone to follow us!