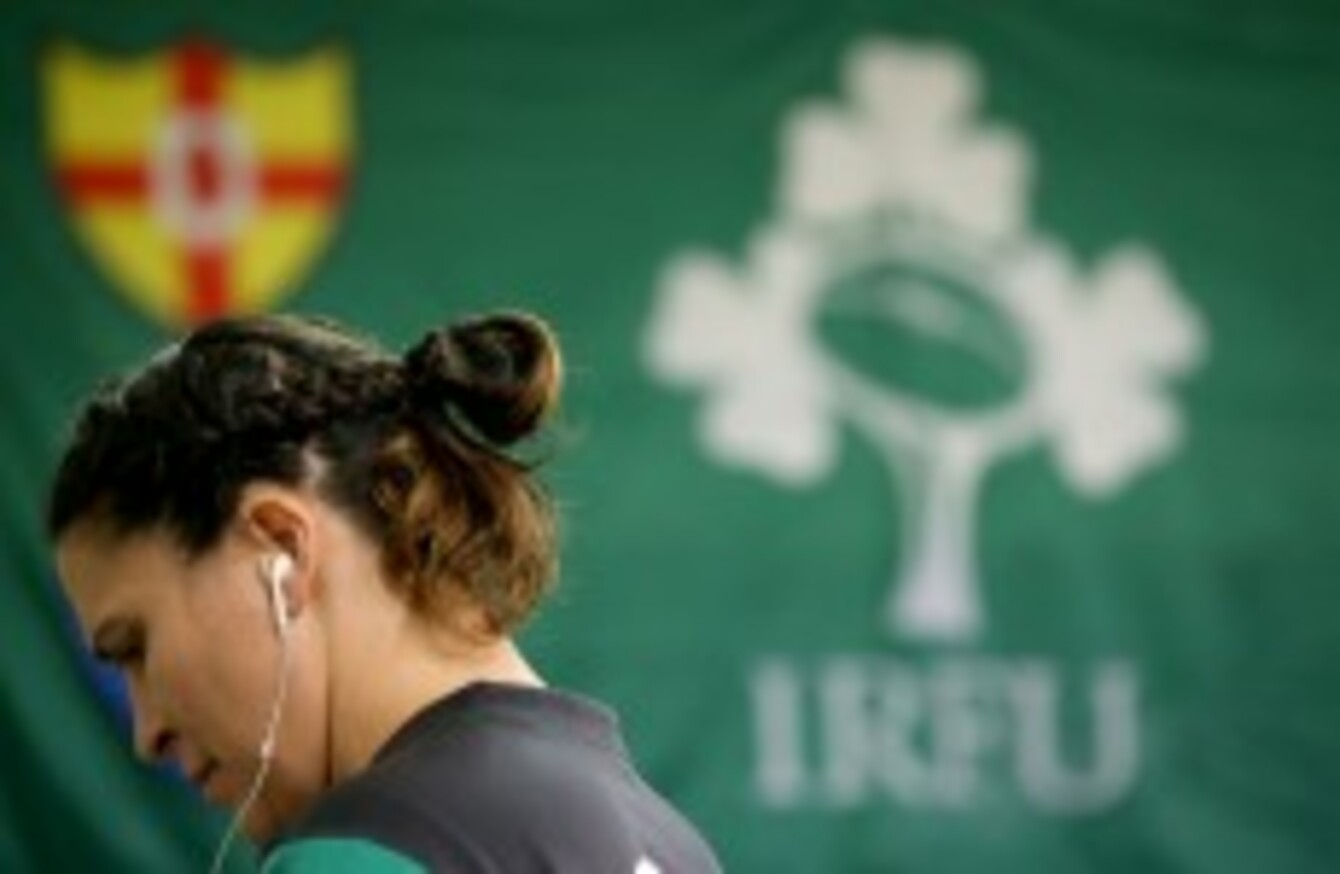 Image: Dan Sheridan/INPHO
Image: Dan Sheridan/INPHO
TANIA ROSSER WAS always destined for rugby.
It's hard to avoid if you grow up around Hawke's Bay, New Zealand, for one thing.
Her father Dennis still acts a central pillar for the Tamatea club and she counts her brothers as her sporting heroes as she looks back on the years when her skills were honed.
It seems laughable in the context — with Rosser sitting in a Dublin hotel garden with a Six Nations Championship medal tucked away in her pocket — but she looks back on a time when she wasn't allowed play the game. Not that lack of permission ever stopped her from from sneaking out of a window to go and join her brothers on the field.
Rosser was raised on rugby, but the same can't be said for most of her European champion team-mates. Before the Championship kicked off, Tom Tierney put together a squad containing a dozen uncapped players, many of whom had taken up rugby little more than a year previously.
One of the major challenges set to Tierney when he took over the role of women's head coach (and assistant with the Sevens team) was to unearth the "hidden talent" dotted around Ireland. Athletes and sportswomen who hadn't quite settled on a specialism were to be encouraged to take up the oval ball and further Ireland's cause in both forms of the game.
While it would be nice to have rugby as engrained in the culture here as it is in New Zealand and have a clear pathway from grassroots to limelight for female players, that kind of change takes generations.
What Ireland can do, is expose children to a variety of sports early in life to improve their chances in every one.
"In school I played basketball, netball, touch, cricket, athletics… I didn't focus on one, but then I found my passion after that.
"The issue here," says Rosser not only as an experienced head within the Six Nations champions, but as a mother of seven-year-old, Serge, "is that some sports take up too many months of the year; rather than them having three months, three months three months."
"[In New Zealand] we play sport from a very young age, it's part of the school curriculum that we have to do fitness every day at school. You have two PE sessions and you have to play sport during your primary years. Then in secondary, it's encouraged for you to play sport, but a wide range of sports.
"I wouldn't have focused on rugby at school. I'd focus on netball, basketball, cricket… everything.
"So we get a broader range of sport back home. If you go to a local park during the summer, from the age of under-eights [for girls] you've got touch rugby right up to women and they're encouraged to play – you could be at a park where there's a thousand kids playing a sport.
"I just think getting kids out there an awareness of sport, of all sport, because gaelic football can back up the rugby – so if we can encourage kids – especially girls because they tend to fall off when they come to secondary school to continue on playing sport. And [see] sport, not sexy, but sport as a good way of life. I think that's the way to go."
Before the next generation comes along to challenge her and Larissa Muldoon for a scrum-half position, Rosser will take a short time away from the game this summer before deciding whether she still wants to commit to another Six Nations campaign after her 37th birthday. Though fresh blood is always welcome and will, at some point, be necessary; there will always be room for a talented half-back who lives and breathes the game.
"I don't think age is a factor in this," Rosser says after offering the example of Black Ferns out-half Anna Richards who was a World Champion at 44.
"But I do think there are young ones out there that we can bring along and we need to embrace them. I think for the next World Cup, there'll be a push on from the Irish Women's team, I really think we can push on and get to that final."
With a bit of luck, that World Cup will be on these shores and this golden generation will already have inspired another.