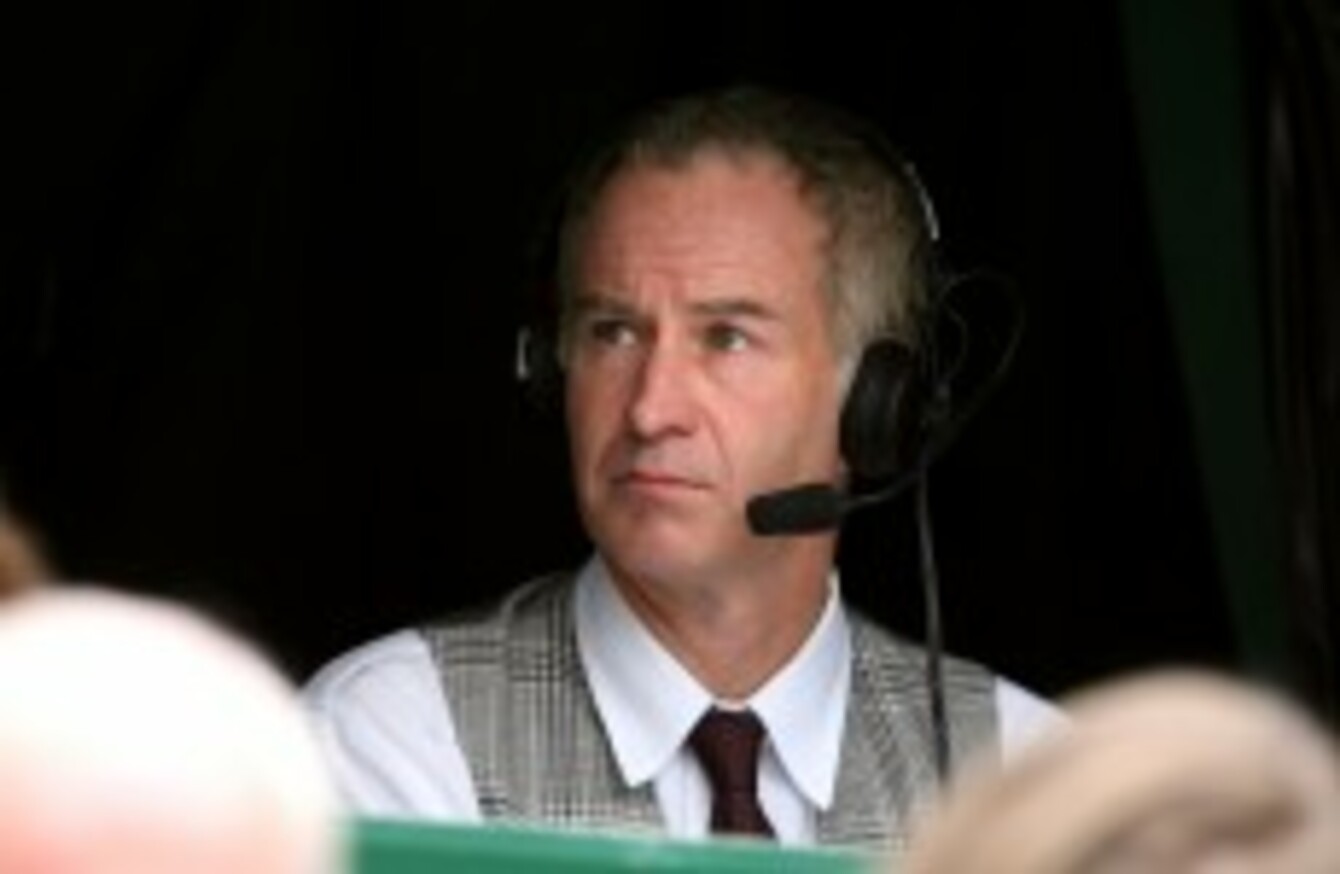 Image: Adam Davy/EMPICS Sport
Image: Adam Davy/EMPICS Sport
ANDY MURRAY HAS been told he needs to keep his cool at Wimbledon by one of the sport's great peacemakers, the legendary John McEnroe.
McEnroe made his name as much for his fiery outbursts against match officials as for the skills he displayed on the court, with his famous Wimbledon 1981 taunt of 'You cannot be serious?' the stuff of car boot stickers and badly printed t-shirts throughout the 1980s.
The American is now, however, the picture of serenity up in the commentary box and says that Murray is doing himself no favours by shouting at himself and his support team during high pressure matches.
"You look at the yelling and it doesn't take someone like Einstein or Sigmund Freud to realise it isn't helping him," McEnroe told the Guardian.
"I know that when you get that pent up and crazed, I can tell you from experience, it can be distracting at times. It cost me the match in the (1984) French Open (Final) when I lost to (Ivan) Lendl.
"I've never seen him lose it that bad, except at his coaches and the people he's yelling at in his box. That's where he goes off. I don't see it much with umpires. I see it all the time where he just spews nervous energy and you hope that the people he works with or whoever he's directing that at either have thick skin or are well paid – or both."
The 24-year-old Murray is a fixture near the top of the ATP rankings – he is currently fourth – but has yet to win a Grand Slam tournament. McEnroe believes that the Scot's tendency towards scowling and being generally miserable is the one thing stopping him from competing with the far sunnier, and more successful, likes of Rafael Nadal and Roger Federer.
"In an ideal world, it would be a good idea if he didn't do it. It seems like it hurts him – in my mind, but it's easy for me to be a backseat driver. There are other ways to fire yourself up without having to be on the edge of disaster."

Meanwhile, Murray has been seeded fourth for this year's championships at SW19, in line with his world ranking, with Nadal, Novak Djokovic and Federer taking the top spots.
Serena Williams has been bumped up to eighth in the women's seedings, despite the fact that she is currently ranked number 18 in the world.
Williams' last Grand Slam appearance came at the All England Club last year, before injury and illness ruled her out of the game for almost a year. She made her comeback at Eastbourne on Monday, beating Bulgarian Tsvetana Pironkova in three nervy sets.