10. We did give this a little coverage a couple of days ago, but if you haven't already seen the highlights of this week's Mares-Agbeko title fight, you need to.
9. Who'd be a referee?
8. Roller-blading is lame, right? Not if you throw in an empty salt mine, it isn't. Ah, the French…
7. The Zapruder Film might be clearer, but here's Lionel Messi feeling the pace* during Barca and Real's 2-2 draw in the first leg of the Spanish Supercup. (*yes, that's a euphemism for puking.)
6. In a word: wow. In an acronym: WTF?
5. There's a teensy-weensy hint of off-side about this one, but it deserves to be ignored. Schalke's young lad, Raúl, is bound to be snapped up by a big club soon.
4. This week's cult classic should probably comes with a disclaimer, but doesn't. If you like trampolines and epic doses of schadenfreude, though, look no further.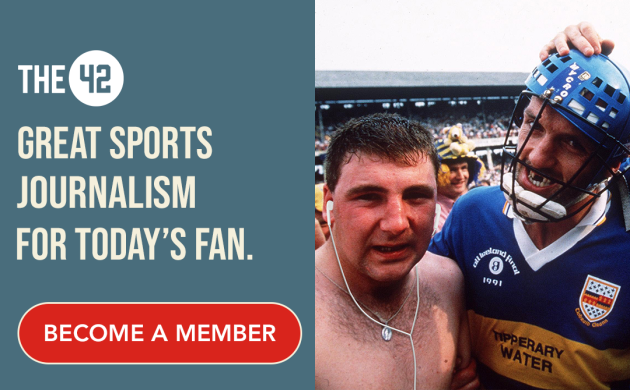 3. Who knew it was possible to make the relatively straightforward business of standing still look quite so awkward? Here's Gary Neville having a go at "interviewing" Manchester City's Roberto Mancini.
2. Novak Djokovic indulged in a little highbrow humour with a reporter at this week's ATP Masters in Cincinnati. Comedy sound effects and an inexplicable cut-away call the event's authenticity into question… but why would you bother staging this?
1. If you're here to watch Bobby Charlton (and Michael Vaughan) dance to Beyoncé's "Naughty Girl" in the company of mortified teenage girls, you came to the right place.