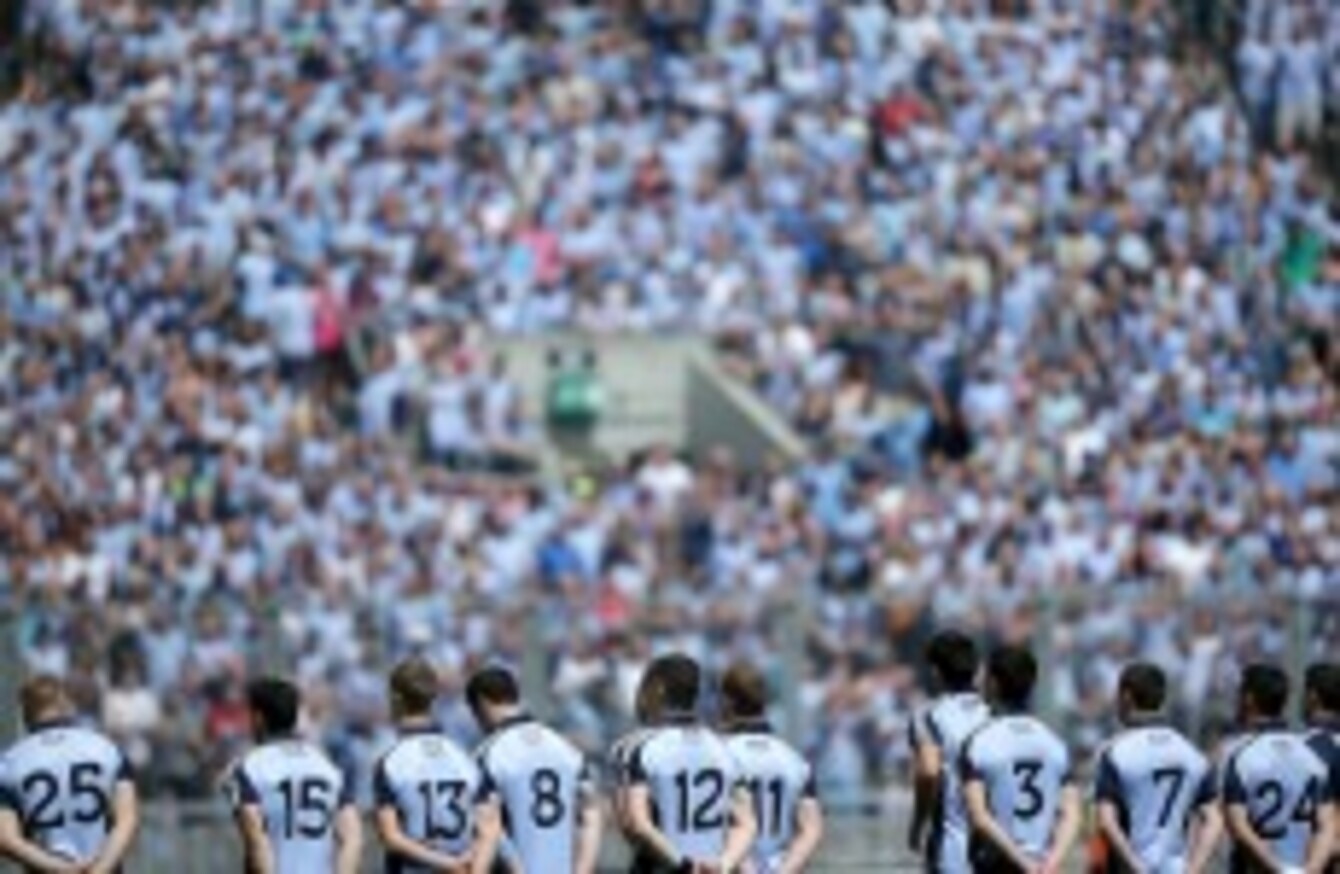 The Dublin team.
Image: INPHO/Morgan Treacy
The Dublin team.
Image: INPHO/Morgan Treacy
A LEADING KILDARE GAA official has suggested that all sponsorship money raised by county boards should be pooled and divided proportionally to avoid Dublin's development as a GAA superpower.
The Dubs cashed in on their status as All-Ireland football and Leinster hurling champions by recently inking a lucrative deal with European insurance giants AIG, worth €4m over the next five years.
They also hold a number of other commercial partnerships which put them in a different stratosphere to any other county.
Kildare secretary, Kathleen O'Neill is concerned that such agreements might make it impossible for other counties to compete.
"Unless a county succeeds in winning major honours, it is getting almost impossible to raise money" says O'Neill in her report for Saturday's Kildare GAA convention.
"When one looks at the reported sponsorship deal that Dublin have with AIG, how can any other county compete? Has the time come for Croke Park to pool all the sponsorship from counties and divide it out on a pro rata basis?
"Are we going to create a superpower in Dublin and by implication, leave all other counties trailing behind?"
Fundraising is a major issue in Kildare continues to struggle with its finances. O'Neill reveals that the board was unable to secure the €100,000 additional funding they had sanctioned last March – raising just €20,000 from a bucket collection – meaning they were only able to pay half of the scheduled loan repayment for this year to Croke Park.
The board highlighted the serious nature of their difficulties two years ago, when debts of €570,000 were revealed.
Former Munster council secretary, Simon Moroney was appointed by Central Council to oversee the board's financial affairs. Despite this monitoring, and a slashing of expenditure across the board, a cash deficit of €140,000 from January to July saw that debt hit €710,000.
After receiving "a substantial loan" from Croke Park to help pay "day-to-day creditors", a financial supervisory committee was established, with Kathy Slattery acting as an overseer for Leinster Council and national headquarters.
St Conleth's Park in Newbridge.
Pic: INPHO/Morgan Treacy
"I have worked closely with both Kathy and the financial supervisory committee to help introduce some new systems in an effort to curtail spending and manage the affairs in a more efficient manner" writes O'Neill. "We have certainly succeeded well in year one. But, do not get carried away.
"At the March county board meeting, delegates agreed that we should raise an additional €100,000 in 2013 in order to meet all our commitments. Unfortunately, this did not materialise, but because of the additional revenue form Croke Park and the fact that we got a break in paying back our loan, things appear better than would have been the case if the extra money was not made available to us.
"In 2013, while budgeting to pay 12 months of our loan to Croke Park, in reality, by the time it was all sorted out, we made only six months payments."