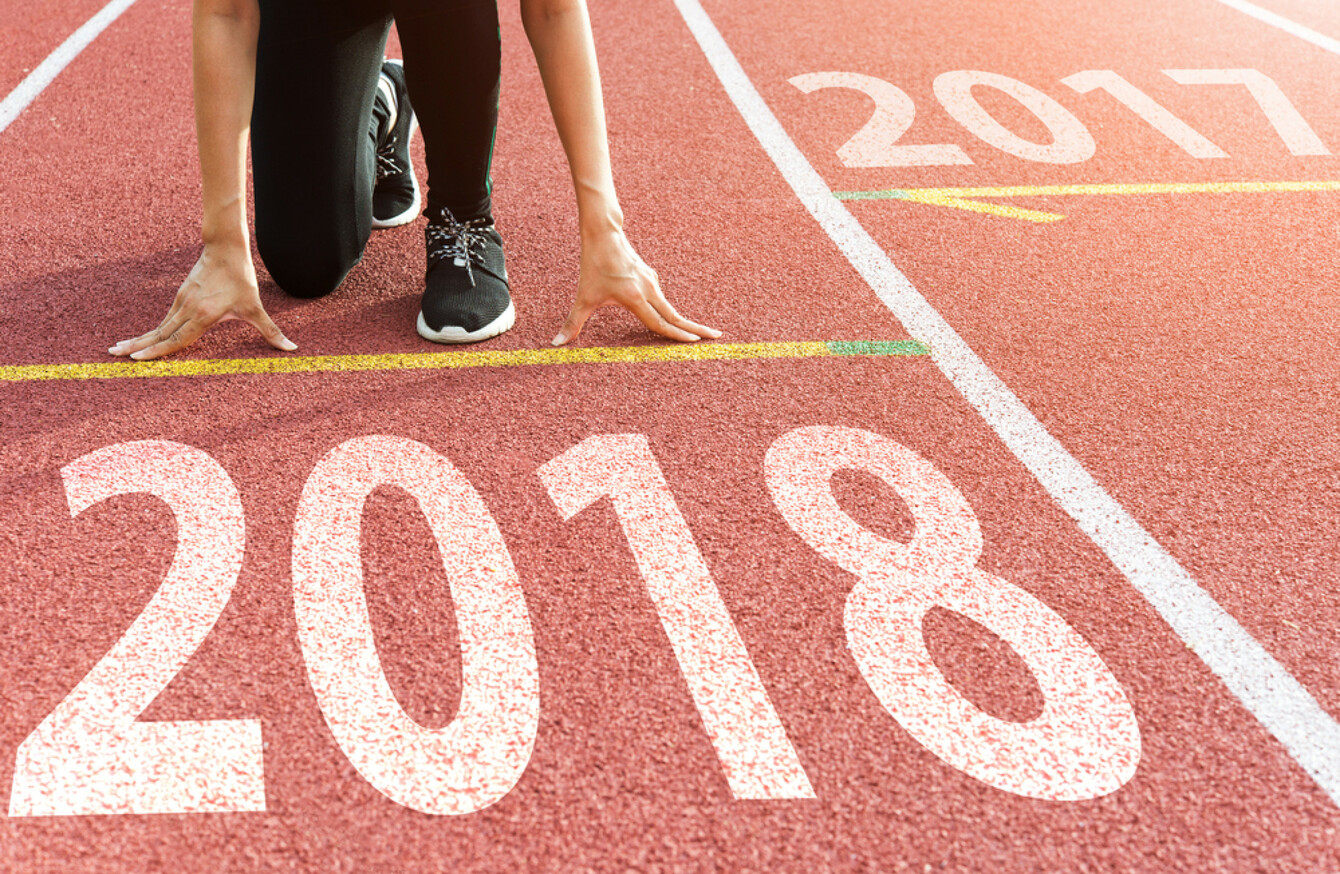 Image: Shutterstock/red mango
Image: Shutterstock/red mango
BEFORE WE GET into this week's column, I hope you all had a lovely Christmas with family and friends.
It's now the week after Christmas and perhaps full to the brim with food and drink. It's a great time of year as it allows us to switch off and relax while spending some quality time with family and friends — but it also allows us to take stock and look ahead.
Thinking about 2018 and the year ahead may seem like a stress when you're trying to unwind in front of a Christmas movie but it won't take you long and even a little planning will go along way.
Physical fitness is very important but how you train and look after your mind is just as, if not more, important.
Over the final few days of 2017 allow some time to work on your mindset. A healthy mind helps a healthy body.
Doing things that help the brain slow down, de-stress and unwind is vital and this could be anything like doing some yoga, meditation, journaling or planning or even a 15 minute home workout.
Sit down once over the break to make a plan and set some goals for 2018
For me, now is the time to get the ball rolling — not the first day of January when we might not be as clearheaded while nursing that New Year's Day hangover.
My best advice here is to set a realistic goal for 2018 and perhaps break it down from long-term to short-term. Doing this is something I believe works very well.
Like I've said before, build your foundation and develop it from there. Sit down over the Christmas break and invest in some time writing down goals that you want to achieve and map out a plan that is going to hold you accountable and assist you reaching those goals.
Stay fresh and fit doing some form of physical fitness over the break
Easier said than done for most. Yes I know it's still Christmas and there are a few more parties to attend, nice food and drink to get stuck into and box sets to start and finish –but I'm sure you can fit one final workout before the turn of the year?
Doing a little bit of training is going to make everything that bit easier once January kicks in. This could be anything from a walk or jog, a home workout to even just getting outside and getting some fresh air in to clear the head.
Keep your mental fitness in check over the break
I would advise writing a list of three things down at night that you are going to work on the next day.
This should be a small step but is a daily step of action which will lead you to the big goal. There is a lot to be said for that sense of achievement, no matter how small it may seem.
Being grateful for your health, your fitness, the people around you who motivate and encourage you and this is something I believe is great for your mind.
Visualise your goals and
I am a big believer in writing down your goals for the year ahead and using daily reminders to keep you on track in getting after those targets.
I have talked about using a journal and logging your daily progress or even having a visualisation board to put all your goals on show for the year as another useful way of helping you out.
Log your weekly goals and every day write down what went right and what could have gone better. Remember the goal here should be to get 1% better each day, you don't need to be perfect every single day.
As I close off my final article for the year I'd like to finish by wishing you a very happy and healthy new year ahead. I really have appreciated you reading my weekly column and taking an interest in my content and I look forward to continuing to help you out with advice in 2018.
David Last is a personal trainer based in Dublin. For more information, you can follow him on Facebook, Instagram and Twitter. Or you can send him a direct message here.
You can also see some of his previous articles here.
The42 has just published its first book, Behind The Lines, a collection of some of the year's best sports stories. Pick up your copy in Eason's, or order it here today (€10):