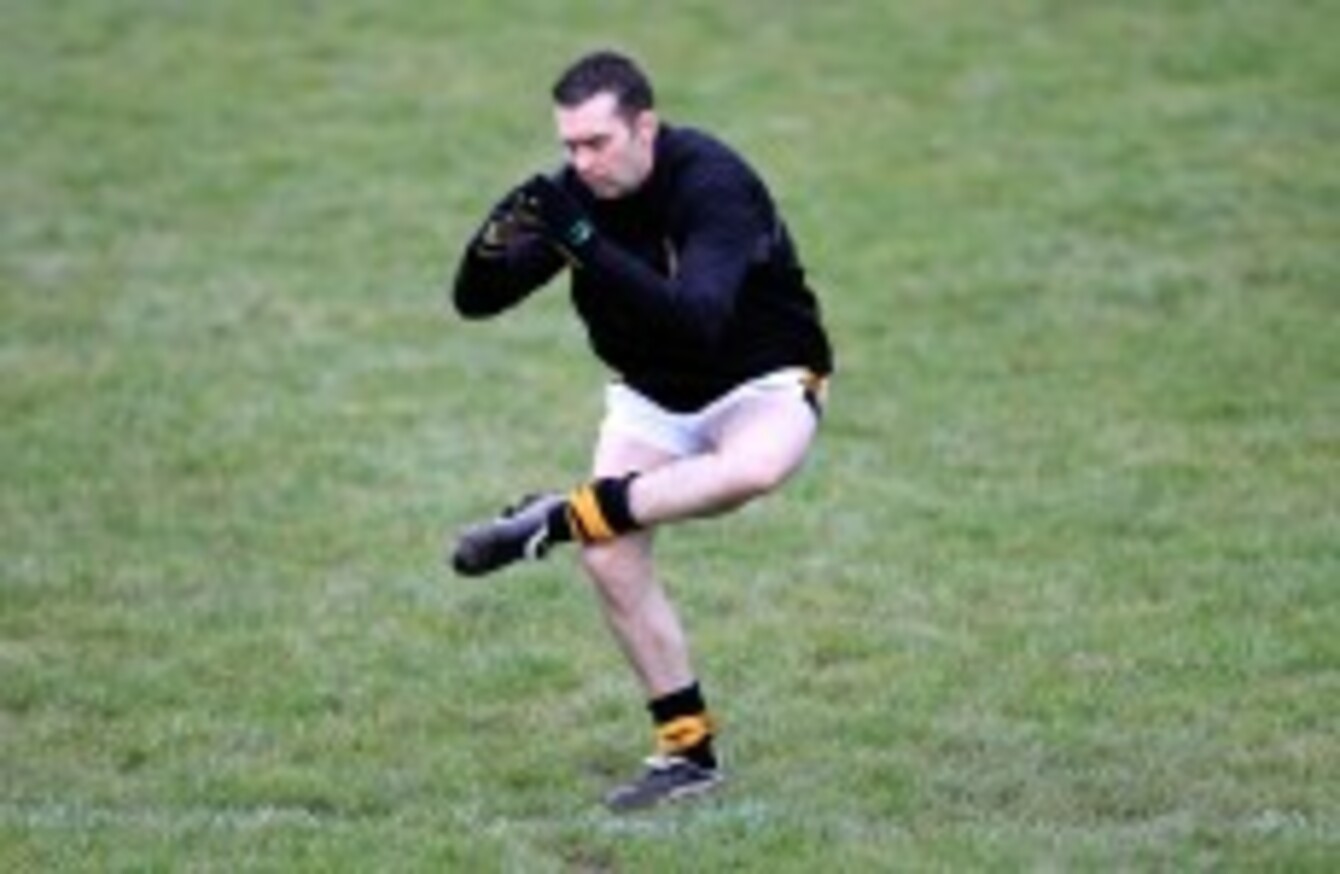 Image: Donall Farmer/INPHO
Image: Donall Farmer/INPHO
THE SEASON OF sniffles, coughs, colds and flus is almost upon us and if you're susceptible to getting sick then now is the time to do something about it – especially if you're training.
Why? Because with changing weather forecasts comes the increased likelihood that we'll come down with some form of sickness, be it the common cold, the dreaded man flu, or heaven forbid, even influenza.
Why? We get sick when germs enter our body in any number of ways and one of the main causes for this is allowing germs to breathe in their favourite conditions; hot, clammy environments, such as your own body, believe it or not.
Picture yourself after a walk or a run, or a spinning class, caked in sweat with an elevate core temperature. Suddenly, walking to the car afterwards (and stopping for a chat for five minutes) your core temperature drops. That five minutes could be enough for germs to multiply and before you know it, you have a cold.
A study published in America found that cyclists who puncture while out training in winter are at increased risk of picking up a cold than cyclists who puncture in summer, when the temperature change isn't so drastic.
Although we're well equipped to fight off most attacks from germs without antibiotics, it's important to give ourselves every chance of doing so.
So, follow these six simple steps and steer clear of any illness this winter, except the day after the Christmas party obviously…
1) Get more sleep
This isn't just for athletes – though it's more important for those undertaking intense training. Sleep stimulates a gland known as the thymus gland – a specialised organ of the immune system.
Its primary function is to promote the development of specific cells which protect against foreign bodies, ie. germs, that infect the body. More sleep means more of these 'fighter cells'.
2) Get the vitamins in
Okay, here's the checklist; you need vitamin C and 1000mg (milligrams) of it per tablet is sufficient for a 'normal' person, 2000mg if you're training. (And don't be alarmed by the colour of your urine afterwards.)
Exclusive NZ - IRE
Rugby Analysis
Get Murray Kinsella's match analysis and Garry Doyle's updates from New Zealand exclusive to members
Become a Member
Omega 3 and 6 fatty acids are next most important. They're found in fatty fish and are powerful immunity boosters, while vitamins B6 – available in all good health food shops – and A, found in citrus fruits will keep the sickness at bay.
3) Vaccines
A great number of workplaces in Ireland now arrange vaccines for staff and if you see an e-mail coming into your inbox giving out free injections in the next few weeks, sign up for it. Flu shots work for about six months so now's the best time to get it.
4) Train, but don't overdo it
Intense exercise seems to cause a temporary decrease in immune system function. Research has found that during extreme physical exertion, the body produces certain hormones that temporarily lower immunity.
Cortisol and adrenaline, known as the stress hormones, raise blood pressure and cholesterol levels and suppress the immune system. This effect has been linked to the increased susceptibility to infection in endurance athletes after severe exercise.