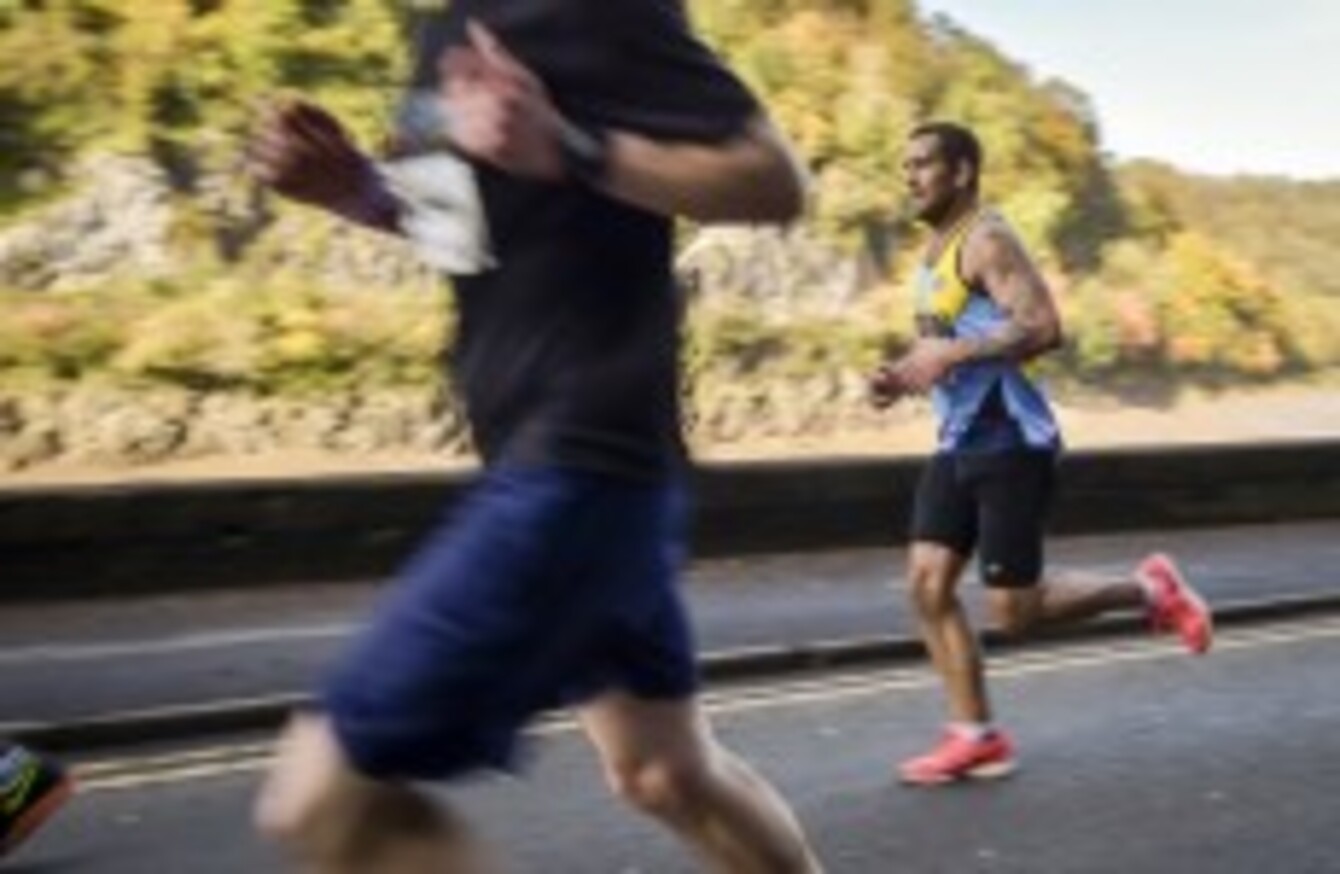 Image: Ben Birchall
Image: Ben Birchall
IF YOU MISSED out on the chance to run the SSE Airtricity Dublin marathon on Monday then don't despair because there are plenty more happening between now and 2016.
We picked the best based on one thing and one thing only; how cool and exotic the locations are…
(NB: you need a valid passport…and to have your training done!)
1. French Riviera Marathon Nice-Cannes, France
When: Sunday 8 November
Why: 'Sea, palm trees, snow-covered mountain views and French Riviera autumn sun' is the marathon's tagline and we can't really improve on that!
How much? Because it's on so soon you'll have to pay a nasty €80, but you'll be in one of the most expensive places in the world so consider that value!
2. The Volcano Marathon, Chile
When: Wednesday 4 November
Why: Be one of just 40 competitors to race across rugged terrain in one of the continent's most inhospitable yet stunning places, the Andes.
How much? Er, €1,950 BUT this includes five nights' accommodation, race entry, free video and pictures, a trip to the aptly named Valley of Death as well as all the aid you could possibly require throughout the run!
3. Maraton Malaga, Spain
When: Sunday 6 December
Why: Andalucia is a place easily accessed from Ireland and almost guarantees sunshine, even in December. Furthermore, the restaurants and the beaches are the only places you'll want to be post-run.
How much? €65.
4. Firenze Marathon, Italy
When: Sunday 29 November
Why: Surrounded by centuries of art, history and culture, the route takes you by all the landmarks that have made Florence famous worldwide: views over the enchanting hills and countryside, and passing right by the Cathedral Square, Piazza della Signoria, Ponte Vecchio.
How much? Sounds like a bargain at €50.
5. Marathon Ciudad Del Running, Valencia, Spain
When: Sunday 15 November
Why: It's going to be warm (that's a common theme in Spain!) but aside from that are the facts you'll run in one of the fastest courses in Europe in one of the coolest and overlooked cities in Spain.
How much? €75.