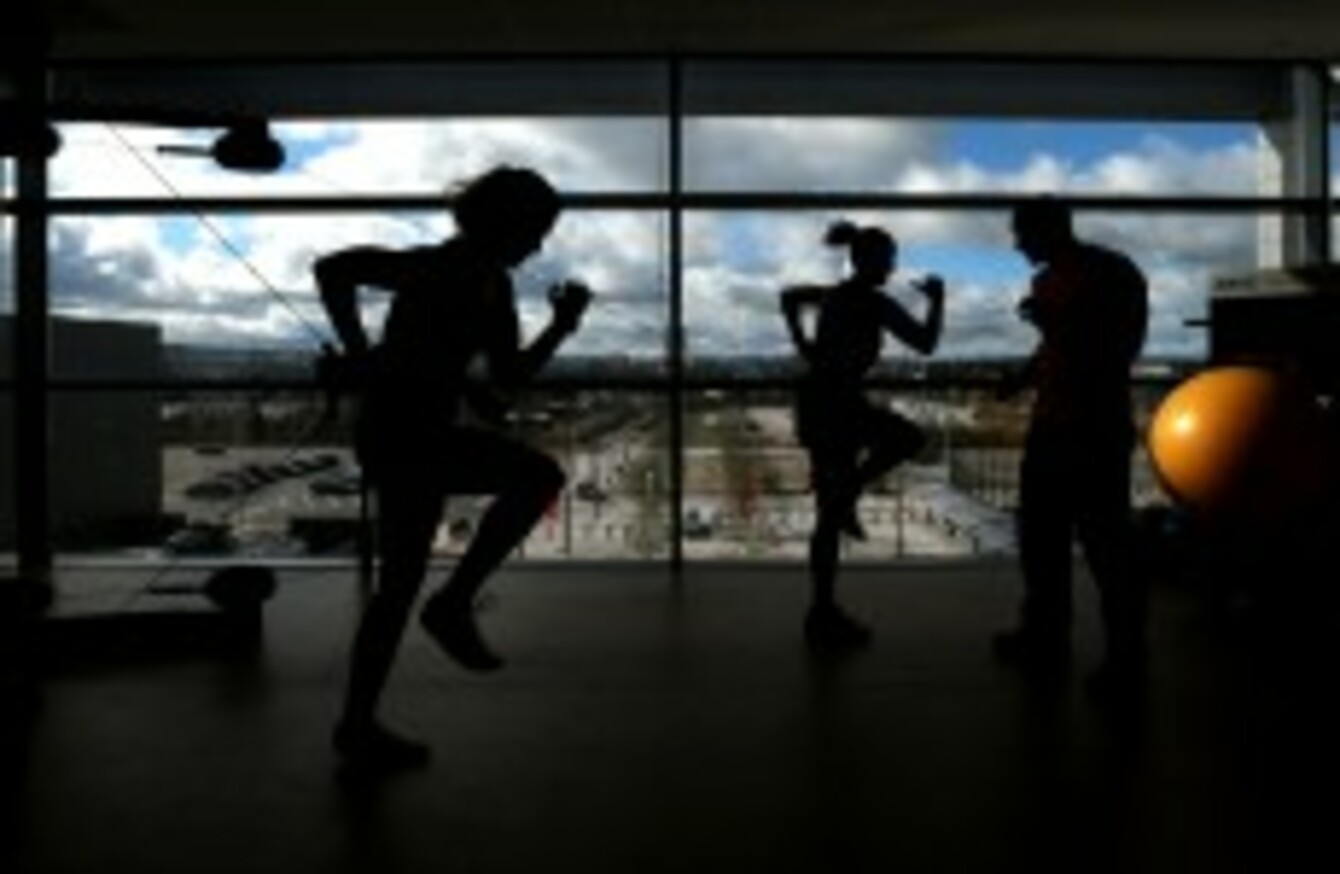 Don't be THAT guy and follow our advice.
Image: PA Archive/Press Association Images
Don't be THAT guy and follow our advice.
Image: PA Archive/Press Association Images
APOLOGIES IF WE come across as patronising here but believe us, these five gym mistakes are all spawned from personal experiences and we could even make a section out of this all on its own.
These might all seem so basic as to hardly even warrant mention but take them on board, eradicate them from your training and you should notice a marked difference in a) how you perform, b) your attitude towards training and c) the end result.
Mistake #1 – No goal
It's a real shame to box off an hour of your day to go to the gym only to waste it by pottering around from one machine to the next, not knowing why or what you're really doing. If you're a novice, get some advice from the gym instructors on how to use various machines — they've been asked dumber questions than you could ever think possible — and decide for yourself why you are actually in the gym in the first place. With clear goals, you can now plan accordingly. Is it a 5 or 10k race you'd like to do? Do you want to bulk up before next season? Are you looking to become more flexible?
Only when you know what you want can someone help you so have this very clear. From here, you can then plot out a pathway.
Mistake #2 – Bad timing
It's very off-putting — demoralising even — arriving at the gym and seeing the place jammed when you had that killer session in mind. Machines and weighs are harder to get and there's a real scramble for floor space. Peak times can be some of the worst times to go to the gym so yes, you know where this is going, get up earlier. A less crowded gym will mean a better, more concentrated workout, especially for the beginner because he or she mightn't know any alternative exercises, other than those already prescribed. The other benefit is that many gyms offer cheaper off-peak membership. Sure you'll be 'set up for the day' with a 7.30am session?
Mistake #3 – Not having enough drink on board (not that kind) before training
SEE SPORT
DIFFERENTLY
Get closer to the stories that matter with exclusive analysis, insight and debate in The42 Membership.
Become a Member
It is true that you lose weight when you burn off more calories than you consume so it can be quite tempting to shirk a pre-exercise meal and then smash it in the gym. Bad idea. Why? Because it is also true that if you are not adequately fuelled for your workout you won't perform anywhere near your best. For starters, being hydrated is a lot harder than it sounds, believe it or not, and if you consider elite golfers, cyclists and soccer players have taken to the fairways, road or field less than 100% topped up, it's far more likely that us mere mortals do likewise. Being dehydrated by as little as 2% can have drastic consequences on performance. By how much? A 1985 study by Sawka, Young, Cadarette, et al. found that the capacity to perform high-intensity exercise, which results in exhaustion within a few minutes, is reduced by as much as 45% when someone is 2% dehydrated. So though you might think you're killing it, you're not. And nowhere near it. The same applies with food.
Mistake #4 Hogging the machines
Resist the urge to fill your session with just the machines and embrace the free weights such as the dumbbells and barbells. Why? Because machines 'cover up' your deficiencies and do their best to help you, free weights do the exact opposite. One of the big differences between the two is machines neglect stabilising muscles — that is they target a select muscle group, whereas free weights engage much more than the muscle group you are targeting. Take for example the exercise for the bicep curl. The machine weight will necessitate you sitting on a machine and just working the bicep, but grab two dumbbells and do the same number of reps for the same muscle and provided you're standing up, you'll be giving your core, legs and back a workout too. Free weights are more available too, why? Because they work you harder.
Mistake #5 – The same routine
You go to the gym and you start getting stronger, feeling better, lifting more, jumping higher. The improvements come with every session, so why the need change it? Simple. Your body adapts to exertion extremely well and if you don't constantly change the workout to prevent the dreaded routine, you'll stop improving. If you haven't trained for weeks or months and then do 20 reps of some exercise, you'll be sore the next day. Nothing strange there. But if you do this same exercise for the next two weeks, you won't be sore by the end of it. Because you have adapted. Change the exercise, add weight, add reps or do all of the above.