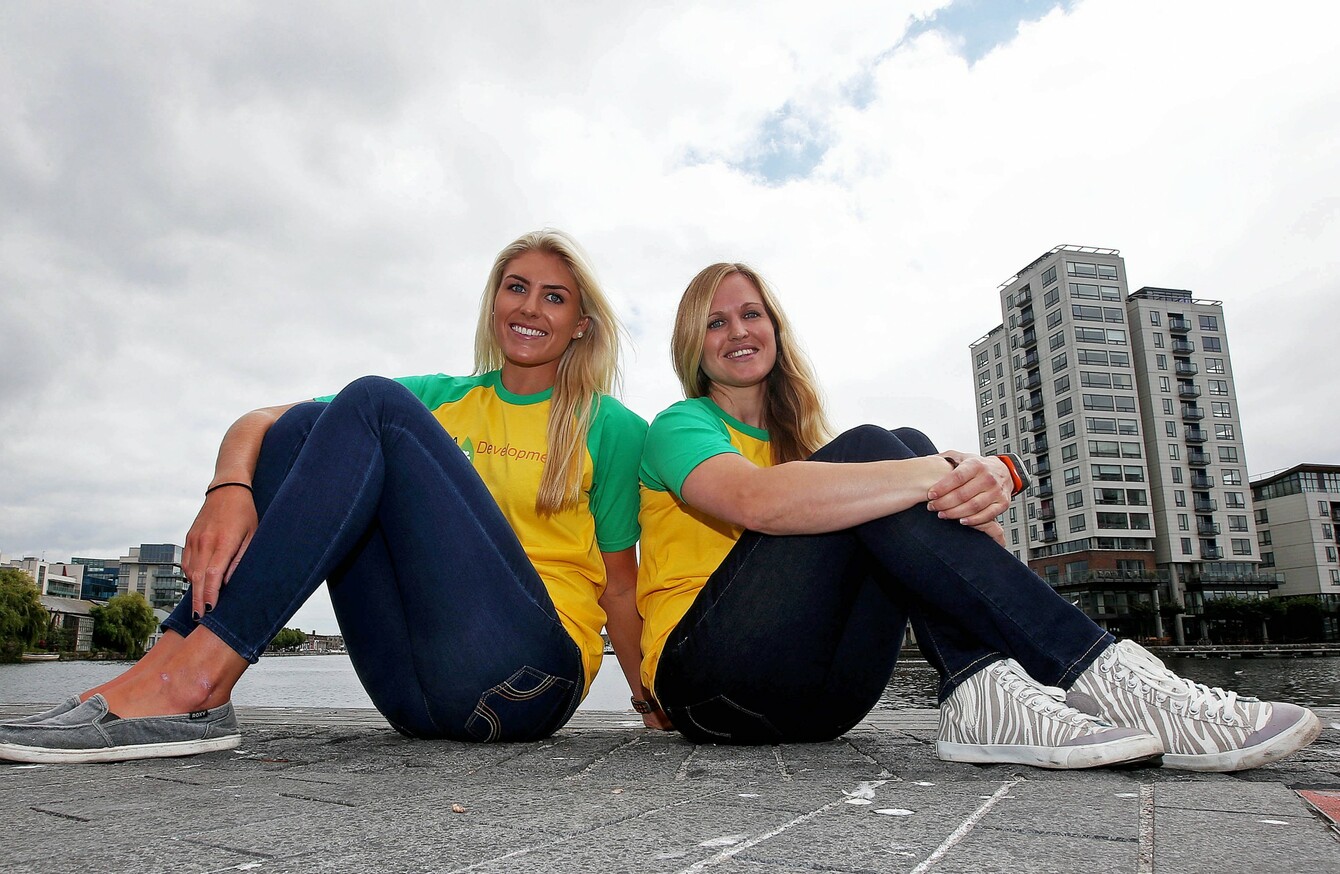 Image: Donall Farmer/INPHO
Image: Donall Farmer/INPHO
Event: Sailing (49erfx class)
Who are they? Brewster and Tidey are Ireland's first ever women's Olympic 'skiff' crew – a term for a smaller type of boat – and will helm 'Shenanigans' in Rio.
Andrea is 33 and first started sailing in her native UK when she was 10. She switched allegiance and first began representing Ireland in 2013.
Saskia is 23, has been sailing since 2005 and she previously represented Ireland at the Youth Worlds in 2009 – her best sailing moment to date.
Where are they from? Andrea is from Headley Down, under 40 miles south of London, while Saskia is from Glenageary, Co Dublin.   
Olympic CV: This will be Andrea and Saskia's debut Olympics so it promises to be an immensely exciting experience for the pair.
Road to Rio: It was pretty anxious and then pretty easy. The pair had a strong final day outing at the 2015 World Championships and their 14th-place finish seemed like enough to secure a spot in Brazil. But there was a delay in confirmation because of a rules protest so everything was destined to hang on how they performed at a regatta in Mallorca. As it turned out, the pair received a wildcard entry anyway after the Algerian team withdrew their Olympic entry.
When do they start? Friday, 12 August.
Where can I follow them? Both athletes are very, very social-media savvy.
They're on Twitter (@andreabrewster and @saskiatidey) while you can follow the pair of them jointly (very handy) via Instagram. They're also on Facebook too. If you like lots of amazing scenic photos and gravity-defying images of both women perched perilously on a sail boat, it's certainly worth a follow.
What they say: Tidey: "We have as good a chance as anyone. There are some girls who are tipped to be favourites, but Andrea and I have a good scrap in us and when the pressure comes on we are pretty good at performing. If we give it our best shot we have every chance of winning a medal." (RTE, May 2016)
Medal chances? Brewster and Tidey are strong competitors and will be hoping that their underdog qualities can ruffle a few feathers. A medal is always a possibility but it will require the performance of a lifetime.
Two out of five.
And here's something you probably didn't know…Saskia is the daughter of Don Tidey – the former supermarket boss who was kidnapped by the IRA in 1983 and rescued a month later.
The42 is on Snapchat! Tap the button below on your phone to add!