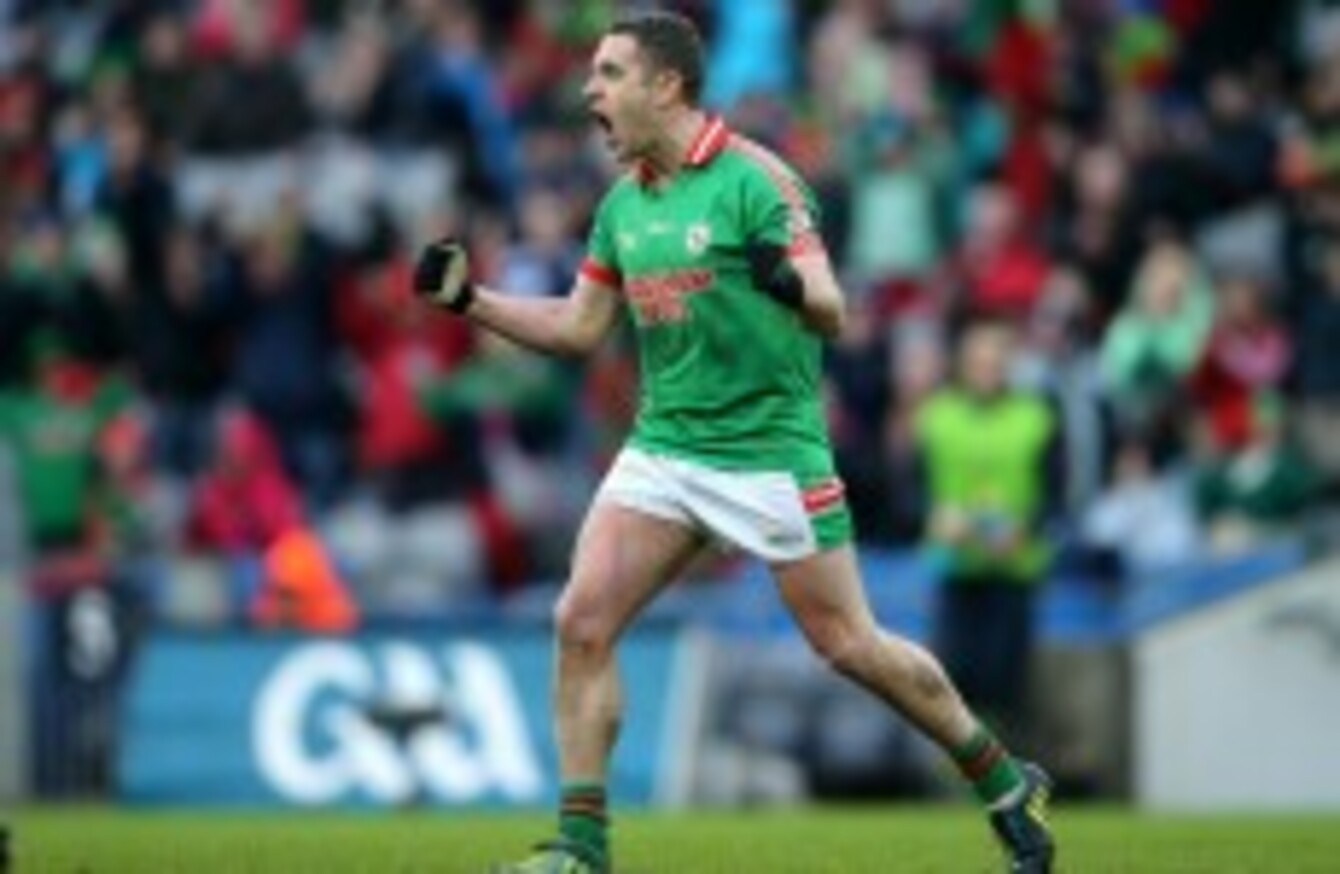 Frankie Dolan enjoyed Anthony Cunningham's time in charge of St Brigid's.
Image: Cathal Noonan/INPHO
Frankie Dolan enjoyed Anthony Cunningham's time in charge of St Brigid's.
Image: Cathal Noonan/INPHO
FRANKIE DOLAN LAUGHS out loud when he recalls a team meeting called by Anthony Cunningham after a Connacht senior football club championship match with St Brigid's.
Cunningham may not have known it, we presume he suspected, but the 'Monday club' was in full swing.
The current Galway senior hurling boss had nevertheless demanded full attendance ahead of the squad debrief at the Hodson Bay Hotel in Athlone.
A couple of players, "I won't give you the names", Dolan smiles, were worse for wear but their respect for Cunningham was total.
"The Monday club was fairly good back then," former Roscommon senior sharpshooter Dolan laughs.
"It was after a Connacht championship match, first or second round game, and we had to meet in the Hodson Bay on the Monday evening.
"Anthony was sitting in the steam room chatting to a few of the lads when two guys popped in wearing their jeans, shirts and shoes.
"They just had to turn up for Anthony. There was a right smell of drink but Anthony stayed chatting away, he didn't give a shite once they were there!
"The two lads were on the beer all day but they wouldn't give him the opportunity to slate them in training for not turning up!"
Cunningham took the pair's late arrival in good spirits. During his three-year stint in charge of St Brigid's, a deep mutual respect existed between players and manager.
He may have come from a hurling background at various levels as a player with Galway, but Cunningham wasn't a football novice.
"Anthony was involved in the underage set-up in club for a few years in St Brigid's," Dolan explains.
"There would have been a successful group coming through.
"He was with them for a year or two at U21, before taking a break.
"We won eight in a row county titles at U21 level at one stage and he was involved with one or two of them.
"In 2006, he took over the senior team, he would have known a lot of that group."
Cunningham's association with the St Brigid's club began when he moved into the area for work purposes.
He was working with Ericsson at the time (2000-2004) but is now Business Development Manager at the Software Research Institute at Athlone IT, where he's been based since 2007.
"We had Anthony for three years (in charge of the senior team)," Dolan recalls.
"We won two county championships under him, claiming the three-in-a-row with him in his second year, when I was captain.
"In 2006, we won the Connacht final, beating Crossmolina along the way.
"They had players like Ciarán McDonald, James Nallen and Peadar Gardiner.
"That was our first Connacht club and we went on to play Crossmaglen in an All-Ireland semi-final.
"We were beaten by a goal but we wouldn't have had a great team at the time.
"We were young compared to Cross' but we trained like animals over the winter and he had us in great shape.
"Cross went on to win the All-Ireland but it was nip and tuck, when they would have had a lot more experience on the day."
In the next season, St Brigid's retained their county crown but lost the Connacht final against Ballina Stephenites.
"I remember playing with floods of water on the pitch," Dolan recalls ruefully.
"The game shouldn't have done ahead but we had a light team and the conditions suited them, it was a disgrace."
In 2008, defeat to Western Gaels in the Roscommon championship signalled the end of Cunningham's tenure with St Brigid's.
But he had made one hell of an impact and Cunningham went on to enjoy more success in charge of Westmeath outfit Garrycastle.
He won three county titles at the helm there, adding a Leinster crown in 2011.
Garrycastle went on to contest an AIB All-Ireland club final against Crossmaglen but further heartbreak against the Armagh kingpins would follow, this time after a replay.
"He started us off on the bigger stage," Dolan reflects now.
"We won a Connacht and that was a massive thing for the club.
"Ever since, we've been there or thereabouts in Roscommon, Connacht and the All-Ireland series but we should have more than one All-Ireland club won.
"But Anthony kickstarted all of that when we beat Corofin in the Connacht club final in 2006."
Cunningham's links with the St Brigid's club remain strong, as his son John lines out for them.
And Dolan predicts that Cunningham will be a regular visitor to Kiltoom once Galway's All-Ireland senior hurling campaign concludes.
"He always loved the craic with the lads," Dolan smiles.
"He'd always go for an oul jar and he'd be at nearly all our games once Galway were not involved in the hurling.
"He's a real players man, always willing to listen and learn.
"He was a very good motivator and he always had good people around him with the management in the club.
"He was involved in the underage set-up so he didn't come into the seniors with no football coaching behind him.
"He would have trained Senan Kilbride, Darragh Donnelly, Gearóid Cunniffe, Niall Grehan, and my brother (Garvan) was on the team growing up with them as well."
Cunniffe and Donnelly were joint-captains when St Brigid's won the AIB All-Ireland senior club football crown in 2013 while Roscommon's 2010 Connacht SFC winning captain Peter Domican was also coached by Cunningham at club level.
Cathal McHugh, who also represented the county, is another player who was sprinkled with Cunningham's magic dust.
"The boys always had great time for Anthony as well," Dolan recalls.
"He mightn't have coached a senior team before but he had enough to get him started.
"John O'Mahony was there with him in the first year, Marty McDermott, Padraig Sugrue and these guys the year after that.
"Very ambitious, very driven, mad to win, very hungry, always had great training sessions well thought out.
"He was always ahead of himself and had great preparation done for down the line."