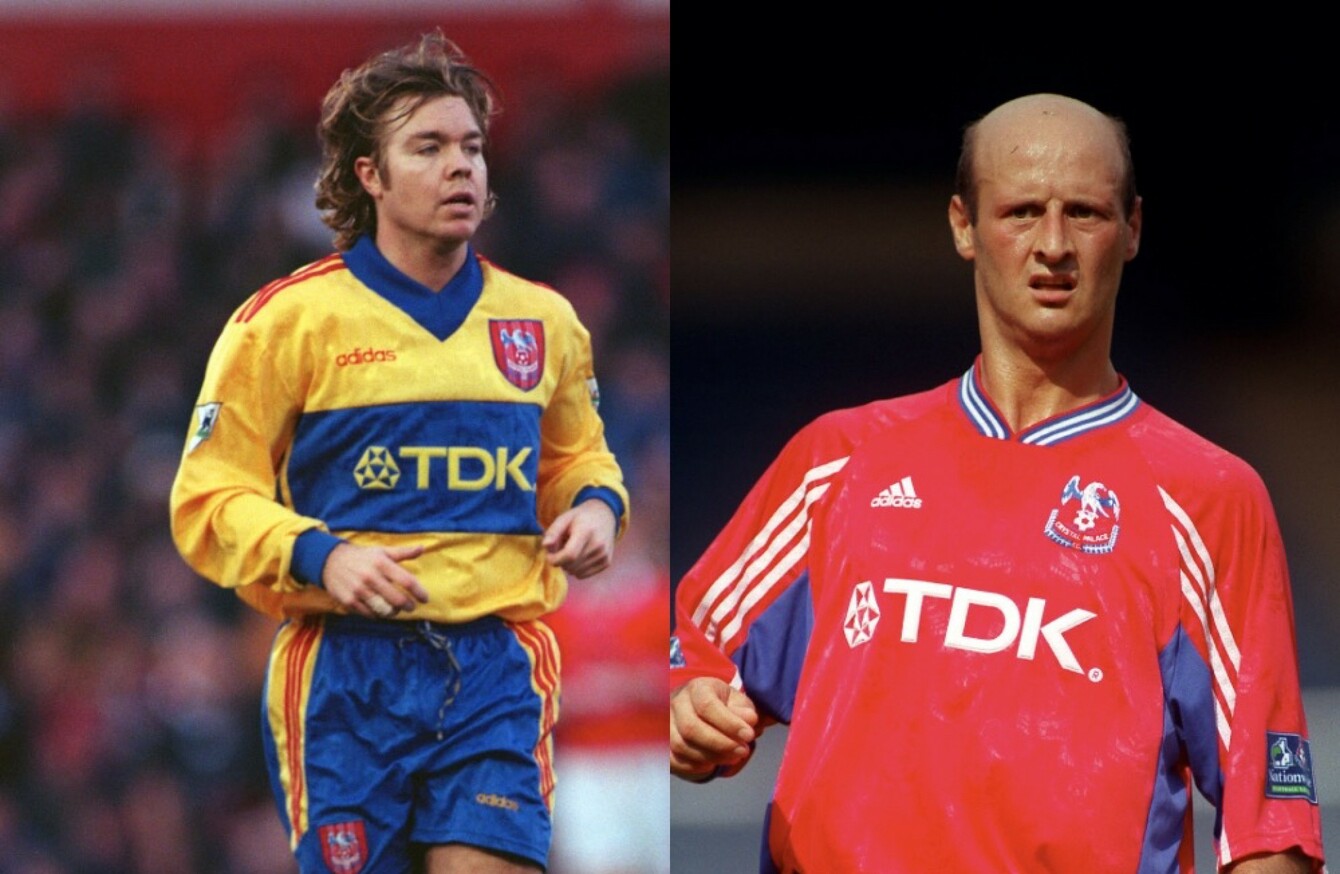 IT WAS A strange enough development when Attilio Lombardo, the prematurely-bald Italian winger, swapped Turin for Croydon twenty years ago.
It was even more strange when, as the club crashed and flew ever closer to the pyre of the relegation mire, manager Steve Coppell bowed to internal pressures and moved to the position of Director of Football Development. And Lombardo was subsequently promoted to player-coach.
"I had half an hour to make a decision and it felt like being run over by a lorry," he later said in his first press conference.
I came home last night and received a phone call and was summoned by the chairman-to-be and I was proposed the job there and then."
In an even more curious decision, Tomas Brolin – the Swedish midfielder who had endured a nightmare spell with Leeds and had only been brought in by Palace due to their shortage of players – was asked to step in and be Lombardo's assistant, mainly because the former Juventus and Sampdoria player still struggled with English.
Lombardo admitted he was 'shocked' to have been offered the role and seemed to only take on the job because he acknowledged Palace were desperate and it was only a short-term fix.
"I am looking forward to the challenge but my intention is not to remain as player-manager. This is a temporary measure and hopefully we will have a new manager taking over so I can go back to being a player, even if Palace are relegated," he said.
It seemed, for all intents and purposes, that it was a raising of a white flag. It wasn't only Lombardo discussing the likelihood of going down. Coppell was doing it too.
It is a bold, massive step and a lot of people will look on it as foolish, but at least we are trying to be positive. It might not work but then everyone outside the club thinks we are going down anyway."
The new dream team had 10 games to try and rescue Palace, who were bottom of the league and seven points adrift when the managerial change happened.
They had just been beaten 6-2 by Chelsea and were about to face Aston Villa.
Rather predictably given the seismic shift that essentially occurred overnight, Palace lost 3-1 at Villa Park. But, just days later at St. James' Park, Lombardo scored against Newcastle in a 2-1 victory. It was just their sixth win over the entire campaign and, unfortunately for the Italian, there wasn't a miracle turnaround.
To his eternal credit, Palace claimed two more wins and a draw but it was far from enough. Relegation was confirmed after a defeat to Manchester United and Ray Lewington was parachuted in for the final three games of the season.
Lombardo remained at Palace even after their relegation but financial pressure ensured he left in January 1999, returning to Serie A and signing for Lazio with whom he won a Scudetto, a Coppa Italia, an Italian Super Cup and a Uefa Super Cup.
A footnote that only emphasises the short but startling stint the Italian had at Selhurst Park.
The42 is on Instagram! Tap the button below on your phone to follow us!