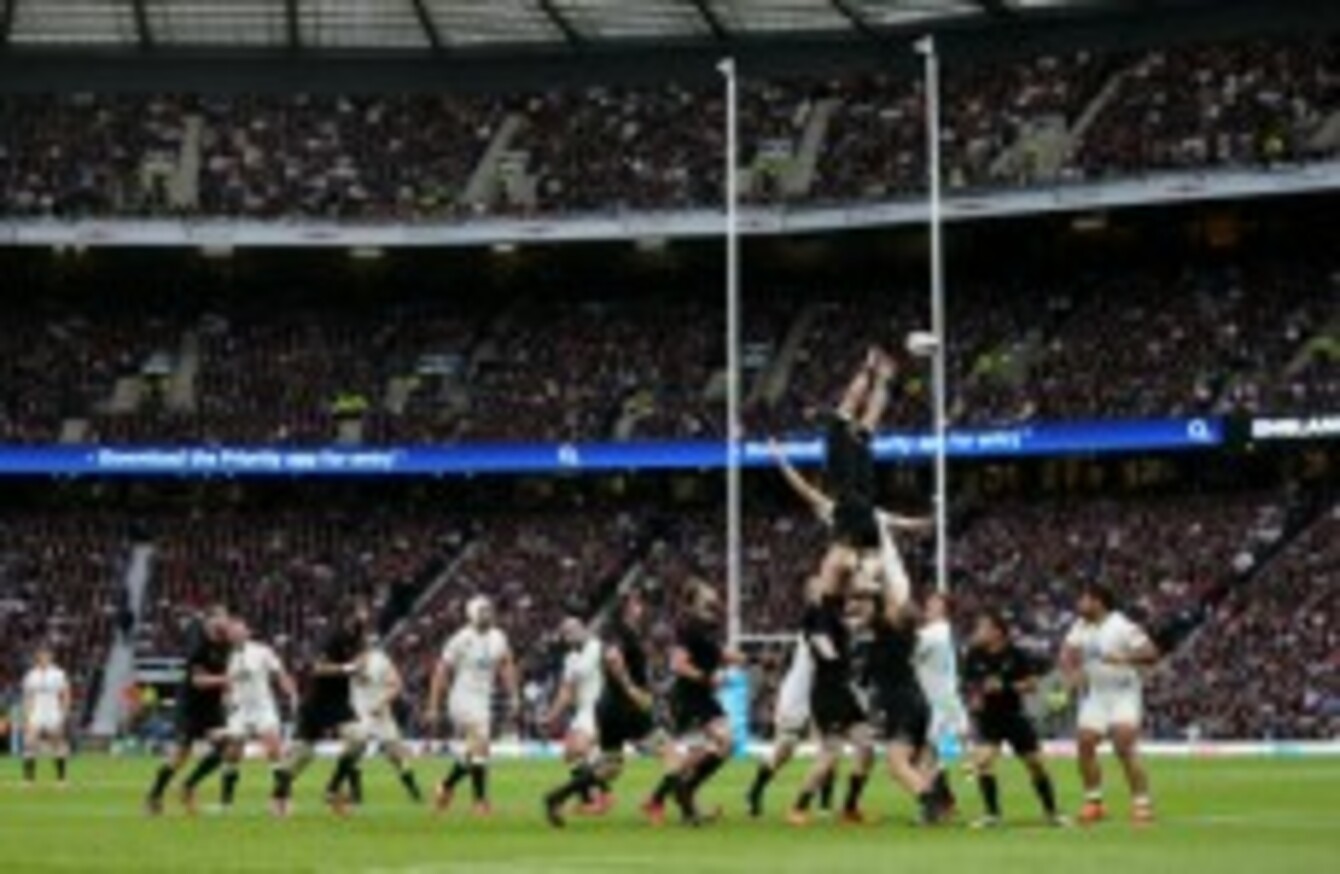 File photo of a lineout.
Image: David Davies
File photo of a lineout.
Image: David Davies
JAPAN HAS MADE great rugby strides over the last few years – they beat Wales during the '13 Lions tour, have a shrewd coach in Eddie Jones and they are hosting the 2019 Rugby World Cup.
And their national league has attracted a lot of big name players who want one last fat stack of cash before they retire. But while the playing standard might be increasing in that competition, one of the league's star players think that their referees might need to brush up on the rule book a little more.
Eliota Fuimaono-Sapolu is a former Samoan international and Gloucester centre who now plays for the Coca Cola West Red Sharks and he isn't happy with the overall level of officiating.
He tweeted out this clip from a recent match.
Fuimaono-Sapolu then sent a lot of tweets giving out about Japanese refereeing in general.
If nothing else, it's definitely one of the funnier attempted lineout throws we've seen in a while…