ONE OF THE country's foremost experts on nutrition, Barry Murray, has a life in the French Riviera most of us can only dream of.
Based in Monaco, Murray's 9-5 is to provide nutritional advice to many of the world's top professional cyclists who base themselves there because of its favourable year-round temperatures.
Murray, from Dublin, moved to Italy some years ago when he secured employment with one of the best teams in the sport, BMC Racing, but having left them he was approached by a well-known Australian coach called Leigh Bryan (aka – the Rok) to work in tandem with him in Monaco.
"Leigh is a legend in cycling coaching and you only need to look at the guys he's coached to realise that whatever he does works. He's worked with and a list of riders too long for me to name so it's very exciting," he told The42.
"It was an opportunity I couldn't refuse.
"It's a different direction for me, working with so many different guys from different teams, as opposed to one when I was with BMC Racing, but when I heard Leigh had in interest in me it was amazing," added Murray.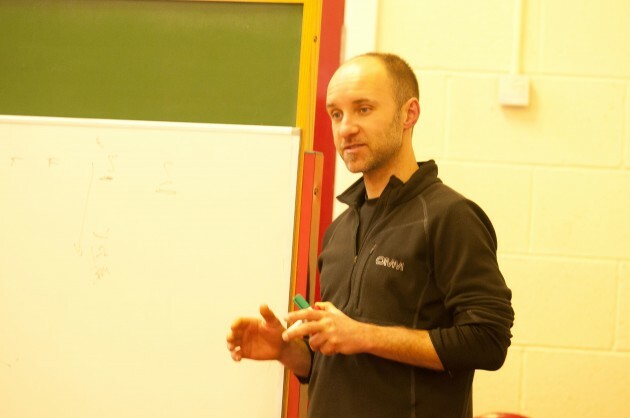 D. Glackin D. Glackin
Murray has a strong background in Sports and Exercise Nutrition having studied at the world famous Loughborough University in the UK.
After graduating and securing a Masters he opened his own sports nutrition company called optimumnutrition4sport and began dealing with many international athletes and Olympians.
His role in Monaco is multi-faceted and involves working one-on-one with individual riders while supporting their race program and working training camps.
His work involves planning the team's nutrition in terms of daily structure, timings, recovery strategies and supplements.
A large part of his job is in the education process of the riders in terms of nutrition and to individually consult with each to design programs based on their own training schedules and lifestyle.
"My job is very much a niche game," he explains. "There aren't many doing what I do and I feel very privileged to be doing this for a living."
Just recently, Murray sat down with former motorsport team boss Eddie Jordan and his wife for coffee where they chatted about yachts, how good their lives are and of course, nutrition.
"Sure it can be hard with so much travelling and weekends are obviously taken up as well but to me, it's a passion and I wouldn't be doing anything else. Plus, it's Monaco. You could meet anyone down here!"