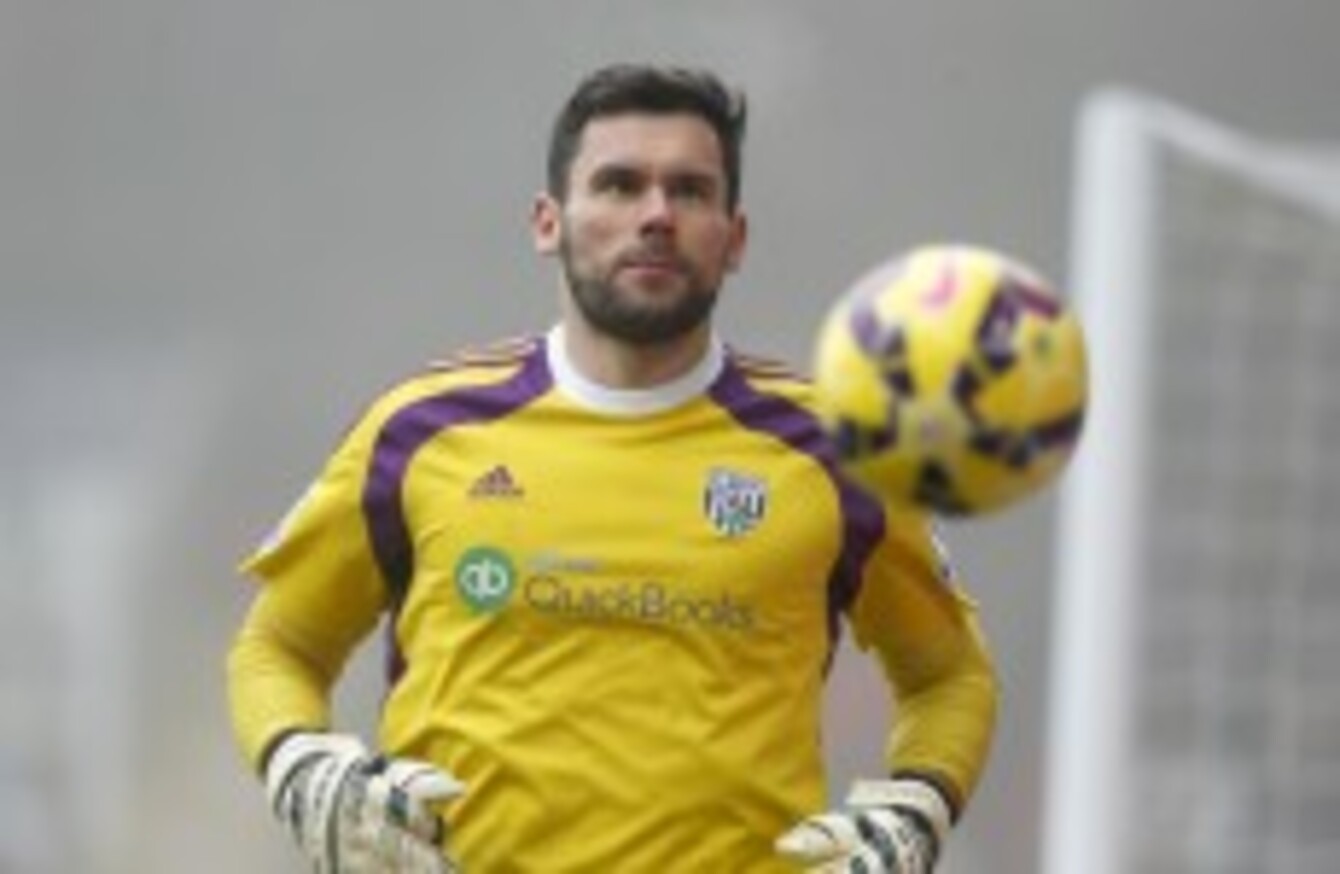 West Brom's England goalkeeper Ben Foster.
Image: EMPICS Sport
West Brom's England goalkeeper Ben Foster.
Image: EMPICS Sport
PREMIER LEAGUE GOALKEEPER Ben Foster plans to step up his recovery from a serious knee injury by cycling from London to Paris.
The West Brom and England shot-stopper hasn't played since suffering a cruciate knee ligament injury in March and isn't expected to be back to full fitness until sometime in October. But after being challenged by former England and Crystal Palace midfielder Geoff Thomas, Foster has agreed to the cycle next month which aims to raise money for Cure Leukaemia.
"Biking is basically my bread and butter at the moment. I do it everyday in the gym," says Foster. "I've done my cruciate twice before, so I'm no stranger to sitting on a bike in the gym. I got the cycling bug about two years ago. You can see me out on a random night, cycling around Stratford in the full gear — lycra, everything.
"But I've never done anything like this before. I have done a couple of 80kms and maybe a 100km, but never 80 miles a day on four successive days."
Most of the other players have been asking me: what are you thinking?!"
Geoff Thomas is himself a survivor of leukemia after being forced diagnosed in 2003, a year after ending his career. Thomas was diagnosed with chronic myeloid, a form of blood cancer, and given just three months to live.
But he has now been in remission for 10 years and is only using this cycle to Paris as a warm-up for his big event this summer. He will lead a team of amateur cyclists on the 3,300km Tour De France route, 24 hours ahead of the main race.
"What he does, and the lengths he goes to in fundraising, is fantastic," said Foster.
"Cure Leukaemia is such a worthwhile charity. That's what pushes you along during training rides and what will ensure we complete that 500km."
As for his own plans following the race, Foster is still aiming to be back and ready come October.
"It's been nine weeks since my operation and everything has gone really well. I don't feel any pain in my knee and the muscles around it are getting really strong. Training for L2P (London to Paris) is making me push it that bit more."