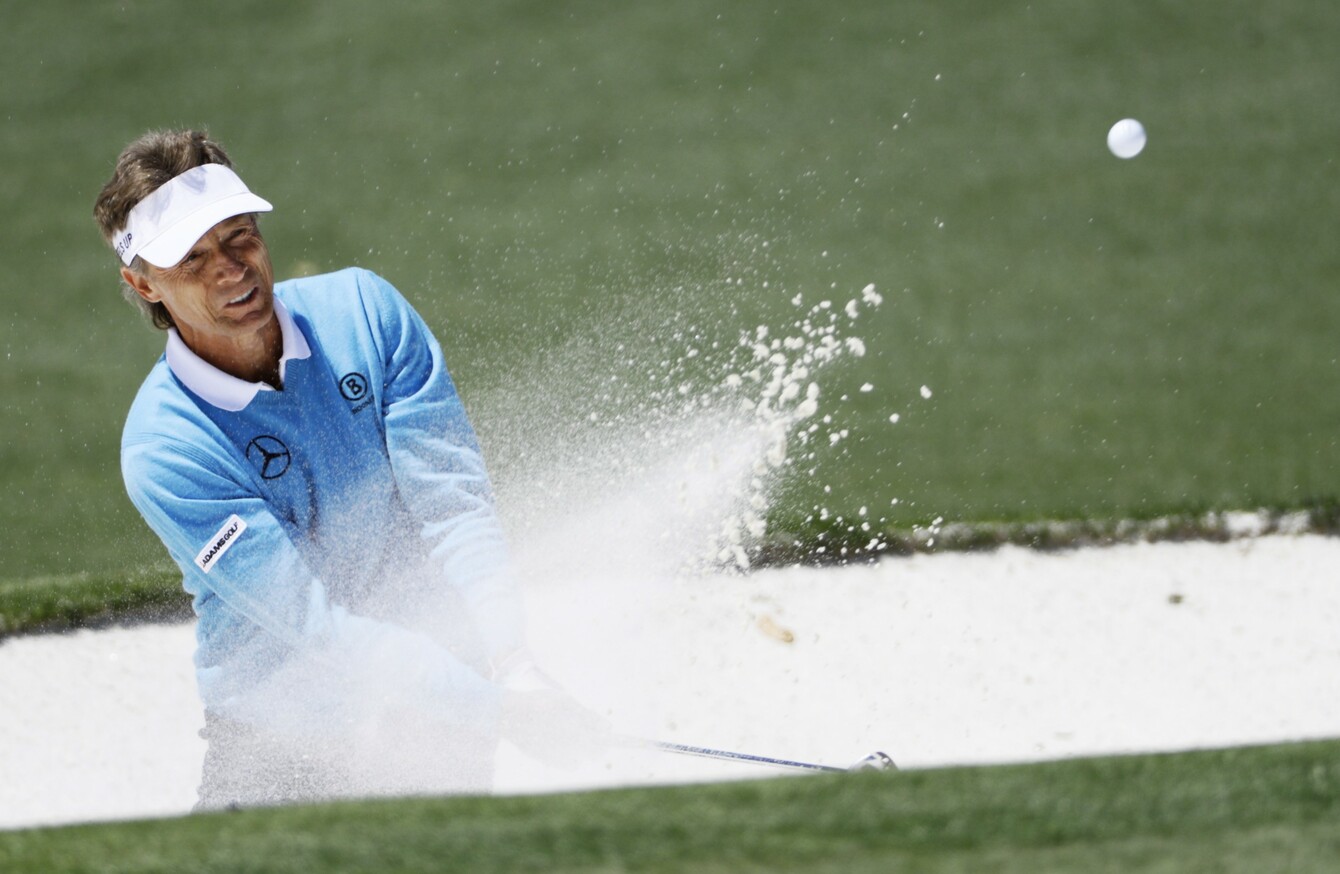 Image: David J. Phillip
Image: David J. Phillip
HE'S BEEN ROUND Augusta and had green jackets tailored twice before, but Jordan Spieth was born since then.
31 and 23 years after his Masters victories, Bernhard Langer put himself into contention again with a superb round in trying conditions today.
With scores hard to come by, the 58-year-old German had one of the best scores on the board on 'moving day', despite finishing with an 18th-hole bogey to leave him -1 for the day and -2 overall.
He got into his groove by the second hole. Setting this superb recovery shot within a foot of the pin to make an easy birdie putt.
Two bogeys couldn't stop him making the turn at -1. And he recovered again after a bogey on the 10th, making a terrific long birdie putt on 13 and following up with this chip in on 14.
16 provided another for Langer and he moved in to joint second place. Unfortunately, the gloss was taken off his round by a bogey at the last and so Smylie Kaufman's 69 was left standing as the best round of the day. He sits a shot ahead of Langer, with Hideki Matsuyama's late lapse of bogeys on 16 and 17 edging him back to -1 alongside the veteran German.