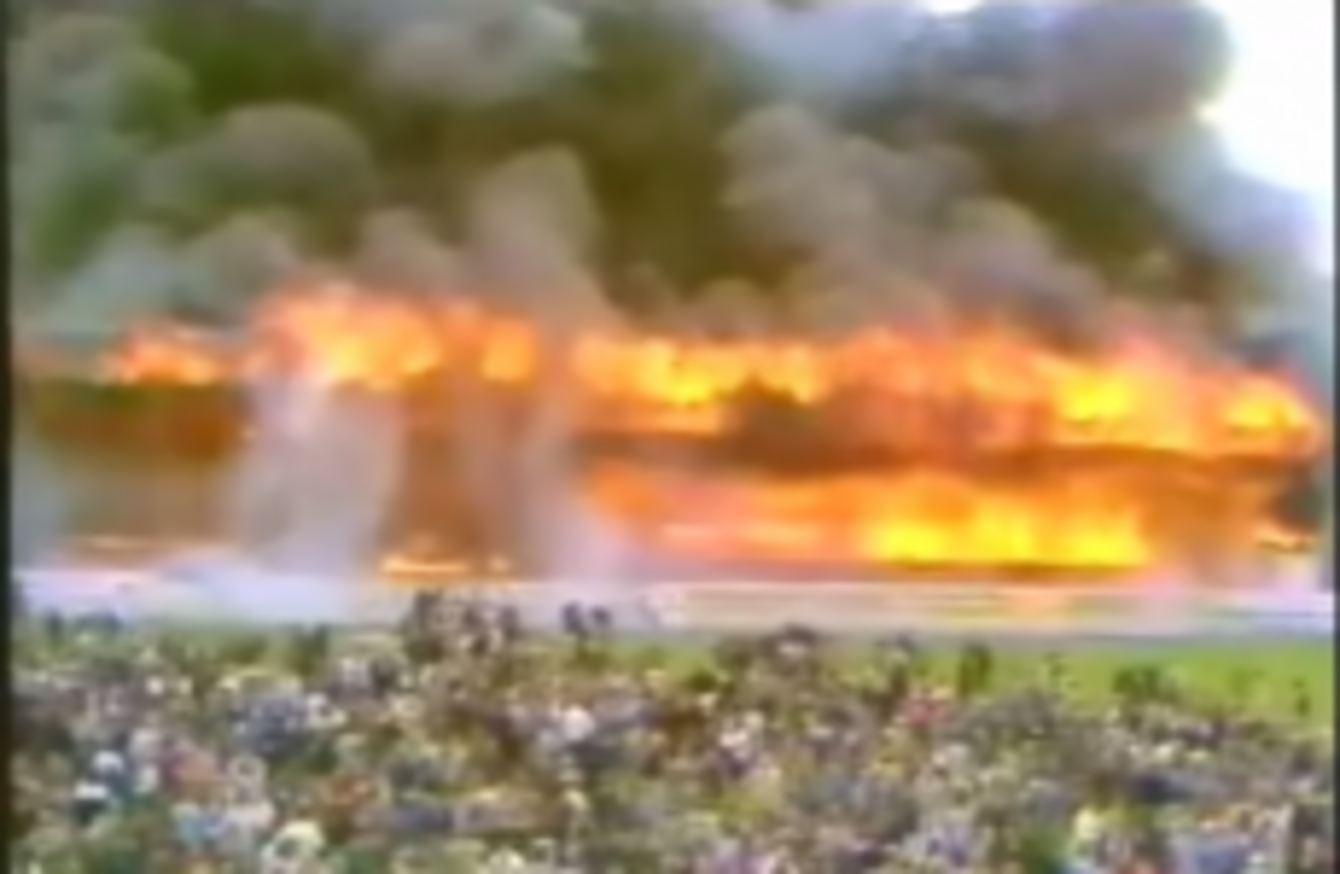 THE FORMER CHAIRMAN of English football club Bradford City, where 56 people died in a 1985 stadium fire, can be linked to eight other blazes, a new book claims.
Stafford Heginbotham, who died in 1995, was chairman of Bradford on the day the timber main stand at their Valley Parade ground burned down during a third-tier match against Lincoln City, claiming 56 lives.
Martin Fletcher, who fled the fire, which killed his brother, father, uncle and grandfather, alleges in a book that other buildings owned by or associated with Heginbotham had burnt down prior to the disaster.
"Could any man really be as unlucky as Heginbotham had been?" Fletcher asks in the book, 56 – The Story of the Bradford Fire, which was serialised by The Guardian on Wednesday.
Fletcher, 12 at the time of the disaster, has spent 15 years investigating Heginbotham and alleges that eight other buildings linked to him caught fire in the 18 years prior to the Valley Parade tragedy.
The author says the fires resulted in substantial insurance claims running into millions of pounds, but he does not making any direct allegations against Heginbotham.
An inquiry into the disaster held three weeks afterwards found that the fire had probably been caused by a match, a cigarette or pipe tobacco falling onto rubbish that had built up beneath the stand.
Source: Mathias FIGUET/YouTube
News of the book's claims broke on the 26th anniversary of the Hillsborough disaster, in which 96 Liverpool fans were crushed to death during an FA Cup semi-final match against Nottingham Forest in Sheffield in 1989.
Following a long campaign by victims' families, verdicts of accidental death were quashed in 2012 after evidence of a police cover-up was revealed and new inquests into the deaths are ongoing.
Supporters and Liverpool figures past and present observed a memorial service at the club's Anfield stadium on Wednesday afternoon.