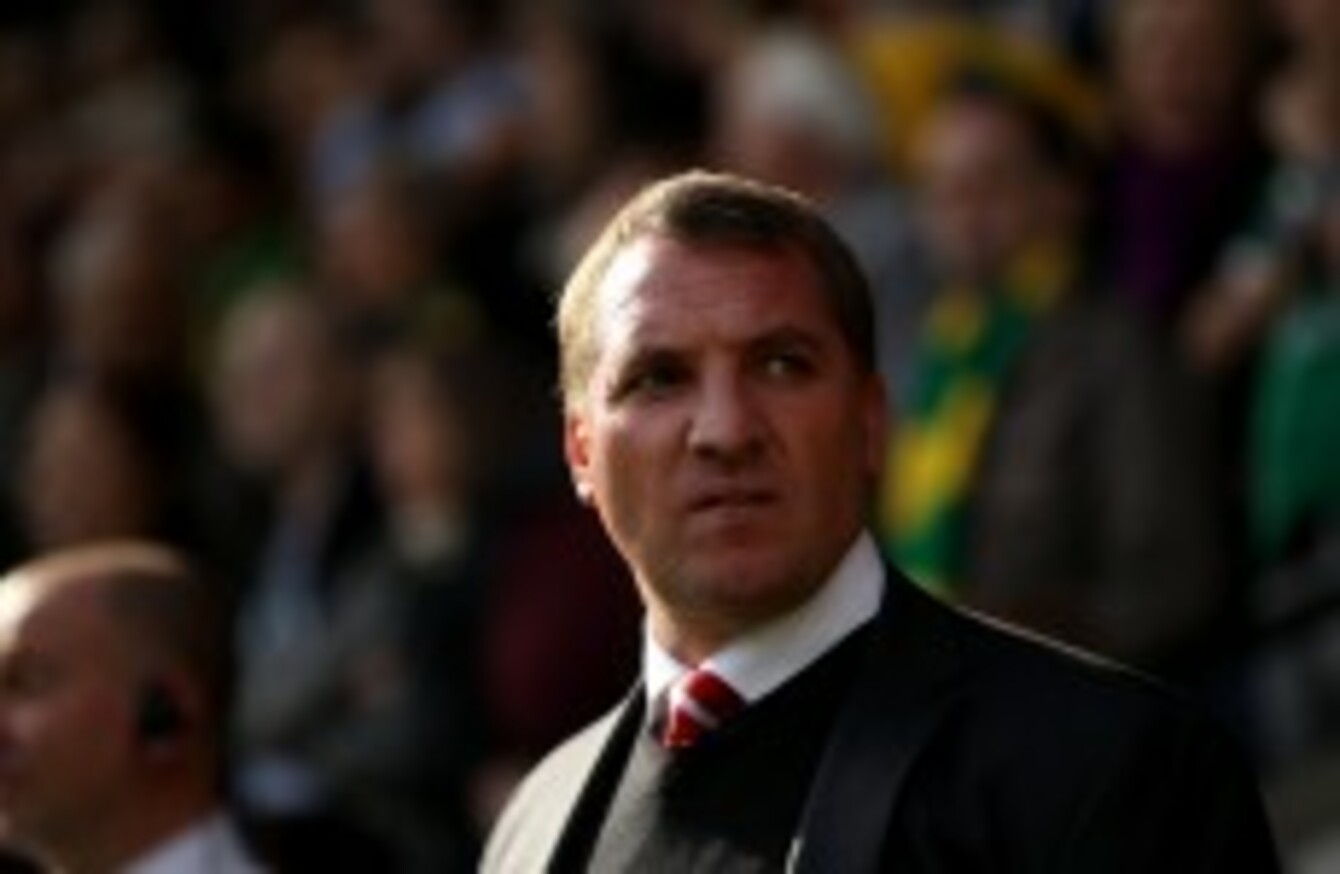 Image: Stephen Pond/EMPICS Sport
Image: Stephen Pond/EMPICS Sport
LIVERPOOL MANAGER Brendan Rodgers remains concerned about key decisions he feels have gone against his side this season.
Star forward Luis Suarez was controversially denied a penalty in Saturday's 5-2 win at Norwich, prompting Rodgers to express his frustrations.
"It was a stonewall penalty," he said. "I feel for the guy — I have to be honest — I think everyone in the ground knew it was a penalty.
"If you look at Antonio Valencia last week, he got a penalty against us for barely any contact."
Rodgers said he feels Suarez is unfairly targeted by referees for diving.
"If Luis is a player that goes down, he would have gone down in the second half," Rodgers said. "It was a great piece of skill and the defender caught him but he stayed on his feet."
Manchester City striker Sergio Aguero recently claimed that local players receive preferential treatment ahead of foreigners, but Rodgers was not so damning.
"There is nothing that we can do – I know how difficult a referee's job is," Rodgers said. "You never hear me killing referees and officials. I want my players to respect them and I look to respect them myself.
"Hopefully one day we'll get the decision but until that point we will continue to concentrate on our performance."
Liverpool host Udinese in the Europa League on Thursday before facing Stoke City in the Premier League on Sunday.