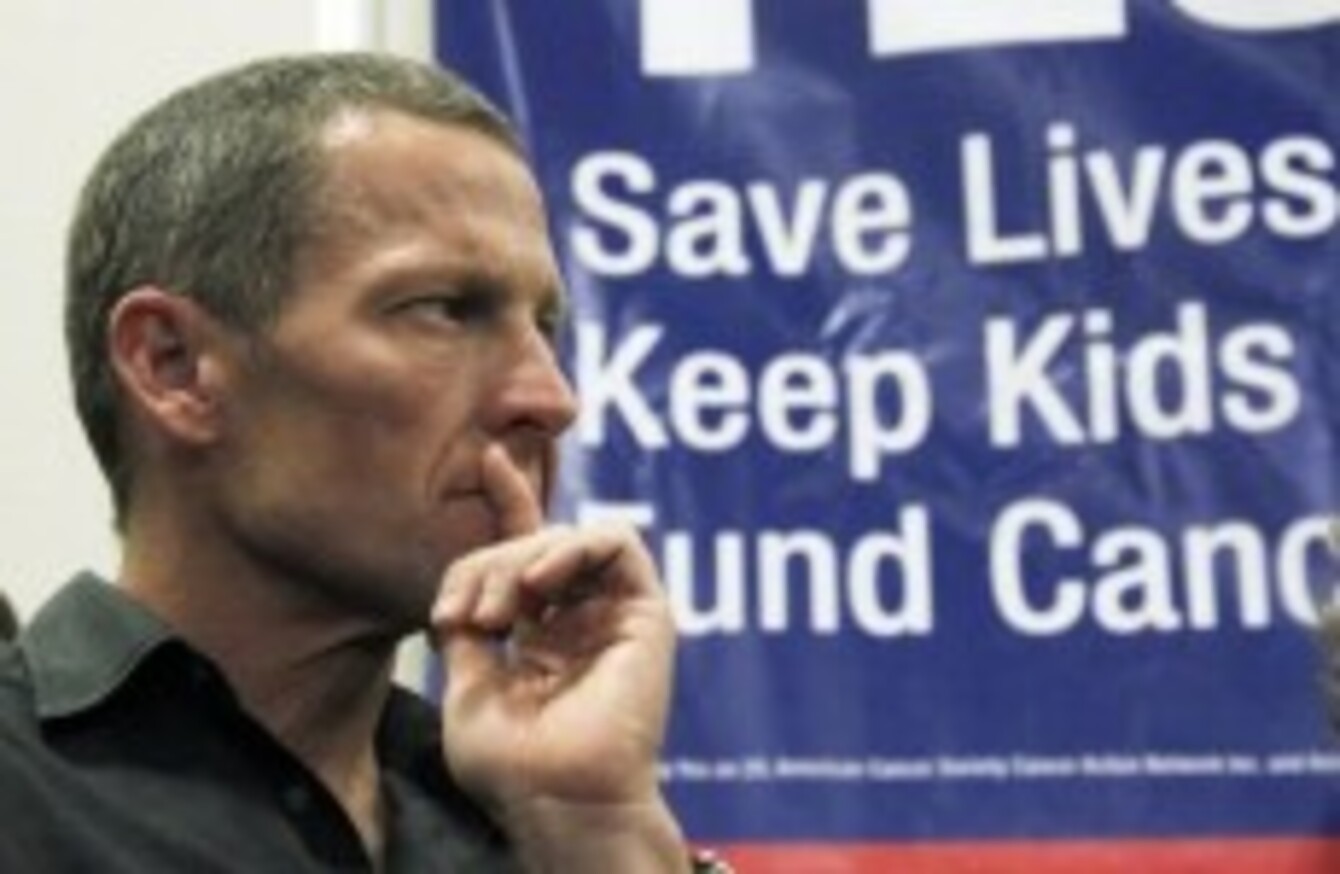 The report says that UCI officials favoured Lance Armstrong.
Image: Associated Press
The report says that UCI officials favoured Lance Armstrong.
Image: Associated Press
A QUICK OVERVIEW before we start. CIRC stands for 'Cycling Independent Reform Commission' and it was a taskforce set up to investigate, among other things, the culture of doping in the sport of cycling over the last two decades or so, how doping was handled by the sport's Governing body (the UCI) and how those in seats of power dealt with it.
There were three people who compiled the report which runs to 228 pages and took over a year to produce. Oh, and a whopping 174 people were interviewed – but very few current professionals, unfortunately.
We spent the morning with the highlighter going through it and here's a few things we found….
1) Lance Armstrong received favourable treatment from the UCI
In a section titled "Preferential treatment for Lance Armstrong" the report says the UCI "saw Lance Armstrong as the perfect choice to lead the sport's renaissance after the Festina scandal" that began to unfold on the occasion of the 1998 visit of the Tour de France to Ireland.
"(The) fact that he was American opened up a new continent for the sport, he had beaten cancer and the media quickly made him a global star. Numerous examples have been identified showing that UCI leadership "defended" or "protected" Lance Armstrong and took decisions because they were favourable to him.
2) Armstrong raced the 2009 Tour of Ireland, for free…
The Tour Down Under, in January of 2009, was Armstrong's comeback race and the organisers paid the American $1 million per year to ride it. However, there was no fee for him to ride the (much smaller) Tour of Ireland.
The report says former UCI President Pat McQuaid looked for Armstrong's help with sponsorship for the Tour of Ireland (in 2009) and that a Livestrong summit in Dublin – a day after the raced ended, was organised as cover for his trip here. McQuaid benefited from this agreement because his relatives or friends were involved in directing the Tour of Ireland.
3) There was significant progress made in the fight against doping by the UCI
The Athlete's Biological Passport (ABP) system introduced under McQuaid's stewardship cleaned up the peloton somewhat, says the report.
"Prior to the ABP, only three riders were convicted of blood doping. In the first three years of the ABP, 26 riders were found positive for the presence of EPO stimulating agents in their specimens. In 20 out of the 26 positive cases, it was the abnormal blood profile which raised suspicions leading to a targeted anti-doping urinary or blood test."
4) The UCI contravened its own rules by allowing Lance Armstrong return to cycling earlier than he should have
Lance Armstrong was treated favourably by the UCI when he decided to return to the sport in 2009 and Irishman Pat McQuaid had a direct role in that regard. McQuaid was President of the sport's governing body, the UCI, at the time.
Lance's comeback race was the Tour Down Under in Australia (in January of that year) but the rules at the time stipulated he needed to be subjected to strict anti-doping controls for six months prior to taking part. That was not adhered to.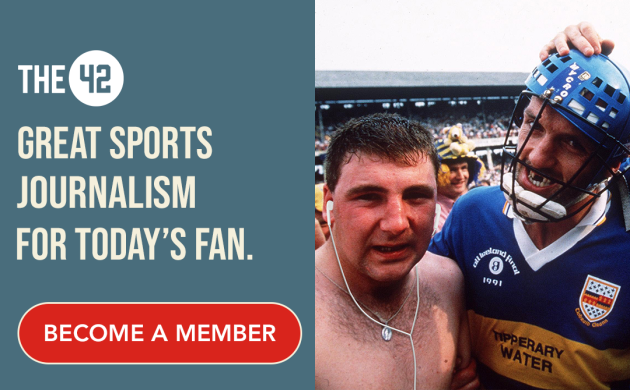 5) Doctors were willing participants in doping riders
The report claims at least 69 different doctors between 1985 and 2014 assisted in the doping of riders with a large percentage of doctors working with different teams. The report claims that "three well-known "doping doctors" have been involved with 19 or 20 teams, and two of them were mentioned in 22 and 15 incidents over 16 and 18 years respectively. Another doctor has been involved in 8 doping incidents over 6 years.
6) Pat McQuaid (speaking on Morning Ireland) maintains a firm stance that he is innocent of any wrongdoing
"The report completely clears me of any corruption, any wrongdoing, or any complicity in doping, and for me that's very, very important. I never gave any riders any particular favours. They were all tested, they're all tested by the anti-doping people. They were all in the biological passport when I introduced the passport."
7) The Irishman also admitted mistakes were made…
… but he couldn't specify what exactly; "I can't tell you what they were because I haven't sat down and thought about what they were. We'd need a lot more time. Of course I made mistakes. Doesn't everybody make mistakes?"
8) Lance coming to Ireland had nothing to do with Pat McQuaid….just his brother Darach
"The fact is, my brother Darach was dealing with Lance Armstrong in a separate way, for a lot longer than that, working with him and bringing a big cancer seminar into Ireland, which he did, where he brought something like 500 people into Ireland for three days in the RDS for a cancer seminar. That was all done by my brother Darach, completely independent of me."
9) The man who succeeded McQuaid has slammed the previous administration
"It is clear from reading this report that in the past the UCI suffered severely from a lack of good governance with individuals taking crucial decisions alone, many of which undermined anti-doping efforts; put itself in an extraordinary position of proximity to certain riders; and wasted a lot of its time and resources in open conflict with organizations such as the World Anti-Doping Agency (WADA) and the US Anti-Doping Agency (USADA)," said Brian Cookson.
"It is also clear that the UCI leadership interfered in operational decisions on anti-doping matters, and these factors, as well as many more covered in the report, served to erode confidence in the UCI and the sport," he added.
10) Riders are still doping
One current professional rider estimated, in speaking with CIRC, that 20 percent of the peloton is still cheating; another put the figure at 90 percent.