Honan has blamed "anxiety" for his side's previous comprehensive loss against Kilkenny.
Honan has blamed "anxiety" for his side's previous comprehensive loss against Kilkenny.
IF YOU ARE thinking that Clare have a sense of foreboding and trepidation about the Liberty Insurance senior camogie championship tie with Kilkenny at Cusack Park today, think again.
This is a rematch of the league final, in which they suffered a potentially devastating defeat by the Noresiders at the beginning of May. It was their first-ever national decider at senior level and the build-up domestically was high profile as a result.
A curtain-raiser to the Division 1 hurling final at Semple Stadium, the game was shown live on TG4 and Clare FM had full commentary. The party never got going though, as the occasion clearly got to them, and combined with an early injury to Eimear Considine that upset the balance of the defence, and the emotions of the players, it all resulted in a 14-point defeat.
But setbacks are part of the evolutionary process and competitors respond. Clare manager Colm Honan feels that the mood is good.
"That was a tough one for the girls," he says. "They were competitive and created chances but were anxious. At 29 minutes into the game, it was 6-2, and we had missed five very scoreable chances we would normally get. Then, in the next three minutes, they banged in three points and we went in 9-2 down and just didn't play in the second half.
"This is the test of where we're at again."
Injuries are easing now and Considine is likely to get her first bit of game time since suffering what looked a horrible injury at the time.
"It gave the girls around, who saw it happen, a right shock. And it threw us a bit on the sideline too. We were worried about her.
"But it was only soft tissue, no ligament. Her cruciate was fine. She was out of action for four weeks but we thought it would be worse. She's starting to come back to herself a small bit and we'll give her a chance (today). Hopefully now she'll be strong enough to take the challenge on."
Honan and his backroom staff had to work hard to lift spirits in the immediate aftermath of the game but the best thing that could have happened was that they had to go back out six days later to play Cork in a Munster semi-final.
It was their fifth weekend in a row, bodies and egos were bruised and tired. The Rebels had been their victims in the league semi-final. It could have been very messy.
"We were worried but God they did very well. We gave some of the very tired girls a break and brought them on at half time. They were so competitive. We were thrilled with them. That was a huge lift."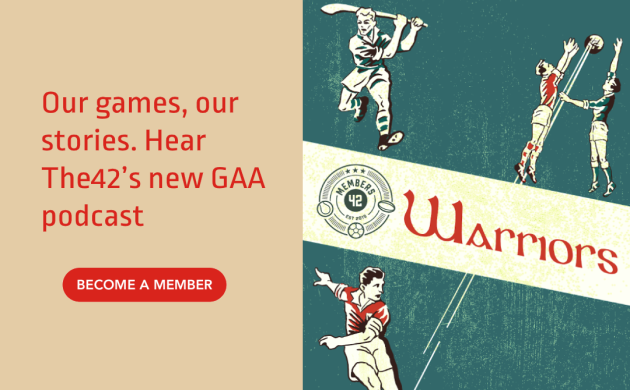 They lost by five points but Honan felt it was a game that could have been won. The most important thing though was there was no sign of a hangover.
Since then, they have had some time off with their clubs, and a couple of footballers and Leaving Cert students have freshened things up. They are taking only positives from the league, having beaten All-Ireland champions Galway in a play-off and Cork in the semi-final.
With two wins under their belts, they are through to the knockout stages. With a definite target of being involved in August at least, this game is another chance to see how they stack up with the best.
"We went to Derry and that's not easy, it's such a long journey. We played against the wind in the first half and were 10 points up at half time but switched off a bit in the second half. So they played well in the first half and were patchy in the second half.
"The same against Offaly. Playing against the wind in the first half, we were six or seven points up at half time and didn't push on. If you do that against Kilkenny they'll just grind you down so we'll have to play for the full hour.
"We targeted Kilkenny as the litmus test of where we are again after the league. There isn't a massive amount at stake in one sense but it's definitely a game you want to be competitive in. We want to go into the last 10 minutes of that game looking like we're going to win or be there or thereabouts and I'd be happy with that."
Liberty Insurance Senior Championship Round Four Saturday 12 July
Clare v Kilkenny, Cusack Park, 2.30pm