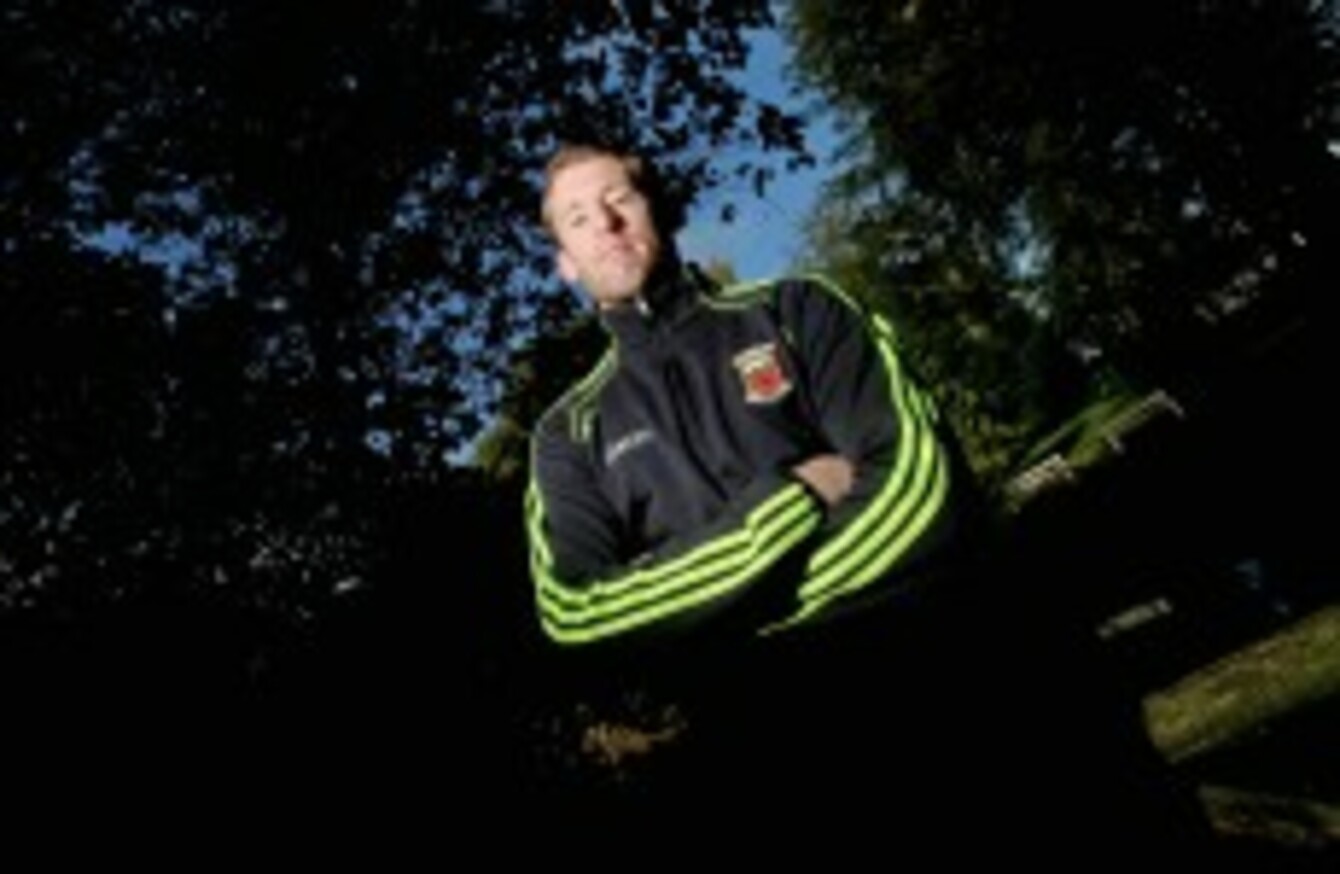 MAYO GOALKEEPER DAVID CLARKE says that, while he will lead out his side in Sunday's All-Ireland football final against Donegal, Andy Moran is still very much the side's captain.
A serious knee injury, suffered in the quarter-final win over Down, meant that Moran would miss the chance to star in Mayo's first All-Ireland final since 2006.
Clarke is captaining the side in Moran's absence, but says the Ballaghaderreen clubman is still a major presence at training and in the dressing room.
"Look Andy's still the captain of the team. He's still our leader and major influence in the dressing room and at training," Clarke told thescore.ie.
"I don't think my role as a player on the pitch changes much. I'm still a goalkeeper and that's my role. I still have to train and communicate with my defence, shout at them and do my job to the best of my ability. I don't think I've changed that since being captain the last day and I don't think I'll be changing much the next day.
"The only difference is I'll be taking the toss before the game. There's plenty of leaders throughout the pitch. Cillian O'Connor even though he's only 19 or 20, Ger Cafferkey, a lad in the middle like Aidan O'Shea, Alan Dillon has huge experience. You could name any of them.
"The way it's set up is that every player has a responsibility to the rest of the camp. If they need help then all good and well but I think every player is hugely confident in their own ability, especially with the work we've put in for the last year or two under James. I'm confident we've the lads who are fairly confident to lok after themselves."
Clarke's save from Bernard Brogan in the semi-final win over Dublin is already the stuff of legend, but he remains typically modest about the moment. Asked if he remembered the save, he responded: "Not really.
"It's a kind of situation where you try to live the moment. If you're there thinking I'm going to do this or that it will go by you.
"It's great when they hit you. There are manys a day when you go out and jump like that and they go under a leg or go by the side of my head and go into the goal. It's probably about the hard work you put in on the training pitch with Peter (Burke). You might break things down slowly and try and practice certain aspects, whether it's staying big or moving your hands.
"Some days it works and it's great, other days it doesn't. Lucky enough it hit me and maybe influenced the game."
Asked why he became a goalkeeper in the first place, Clarke pointed to a netminder in a different code as his major influence.
"I think I had a lot of admiration for Peter Schmeichel at the time. He was a big man and had a big personality at Manchester United.
"I think I was also put in goal a few times in the yard in school and the ball must have hit off me a few times. I kind of developed from that. But definitely Peter Schmeichel, I watched him on the telly a lot at the time and probably enjoyed it. A lot of my mentors as well at the time were goalkeepers as well.
"Liam Higgins was a goalkeeper. I can't remember a lot but he was a goalkeeper and Barry Murphy too played for Ballina and he was one of my first goalkeeping coaches. They probably had a bit of an influence but never told me to go in goal. It was just that I liked it. But it was definitely a help that they were goalkeepers."
(additional reporting by Tony Cuddihy)