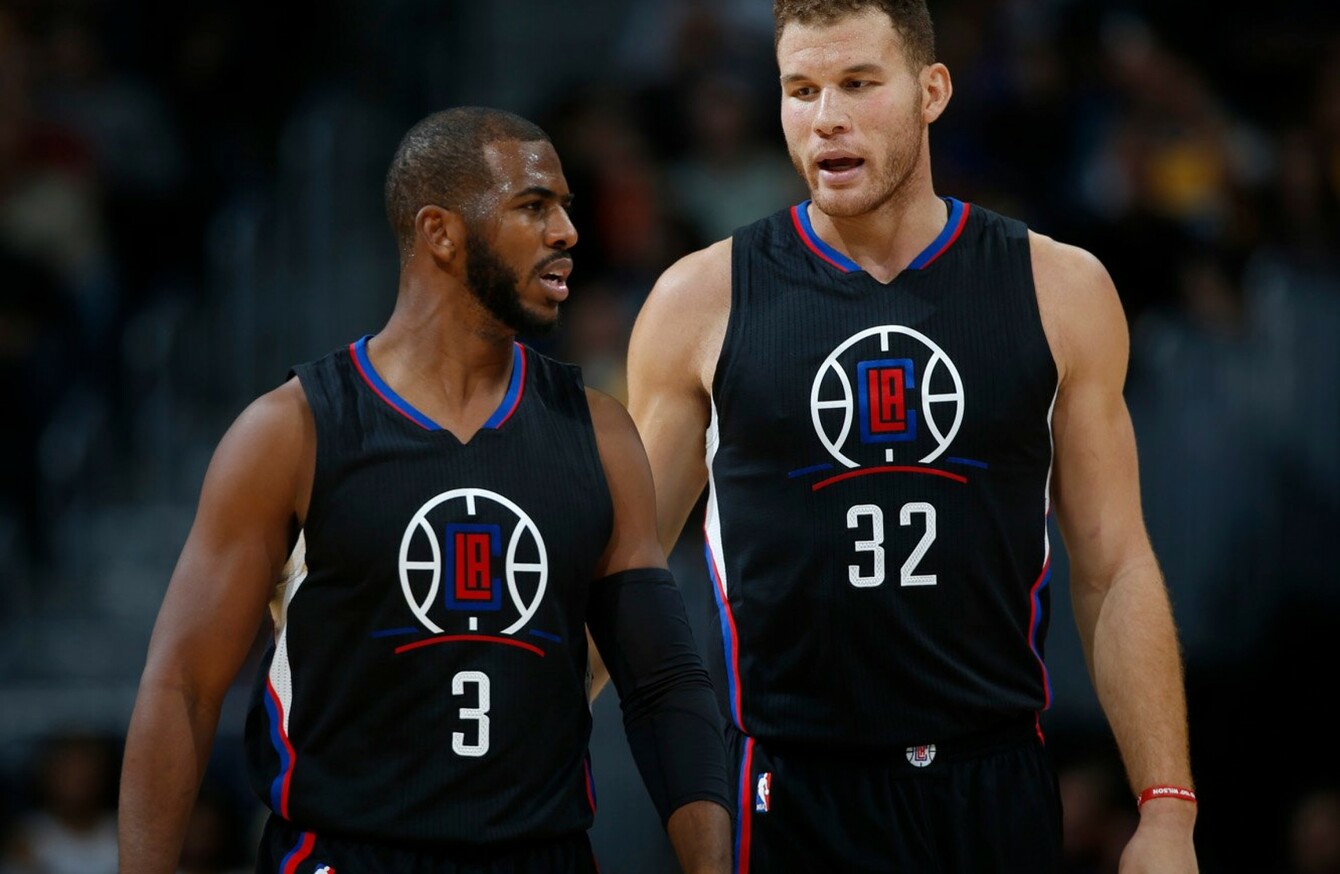 THE LA CLIPPERS received brutal news yesterday that likely spells the end of their season.
The Clippers announced that Blake Griffin is out for the season after aggravating a quad injury, and Chris Paul is out "indefinitely" after having surgery on his broken right hand.
Both injuries were sustained in Game 4 of the Clippers' first-round series with the Portland Trailblazers, which is now tied 2-2. The battle to get out of the first round became that much harder, to say nothing of playing the Warriors in the second round (assuming Golden State eliminates the Houston Rockets).
While Paul hasn't been ruled out, his original prognosis was a three- to six-week recovery. It's unlikely the shorthanded Clippers could last that long to beat the Blazers and hold off the Warriors to get Paul back on the court.
The Clippers have been able to survive injuries to Paul and Griffin before. But losing their two best scorers and their two best playmakers at the same time is likely too much to overcome.