HE'S THE 19 year-old who will lead Tipperary in the hope of securing football history tomorrow night.
But Colin O'Riordan will thrive in the pressure as Tipperary get set to face Tyrone in the EirGrid All-Ireland U21 final in Parnell Park.
Premier boss Tommy Toomey has heaped praise upon the JK Brackens club man who will spearhead Tipperary's challenge.
"Colin is a legend to me. I could tell you a story about Colin when he came onto the senior panel first. We brought him on at Croke Park for the last fifteen minutes of the National League Final against Clare (in April 2014).
"He came in and caught the ball and was fired up for his time on the field. He played well and it meant he was going to get his place on the senior team.
"We went down to Páirc Uí Chaoimh to play Cork in the Munster semi-final. In the dressing room you had all the senior players but the man that was talking was Colin O'Riordan.
"He wasn't the captain but he had his voice. You could see it in this lad that he could talk but he could also go out on the field and execute it.
Tipperary U21 manager Tommy Toomey.
"When you have that special type of player who can bring people with them, by example and words. I've never heard Colin only encourage people and drive himself.
"He is a tremendous example to young people, not matter what walk of life when you have characters like Colin O'Riordan in your operation, you aren't going to go wrong.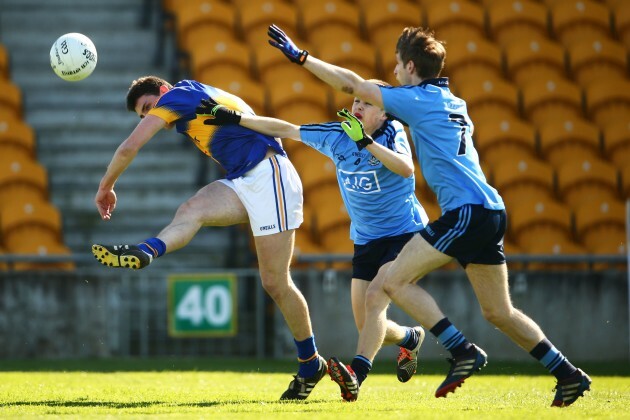 Colin O'Riordan in action for Tipperary against Dublin.
"Colin has broad shoulders, we won't over estimate the weight he is carrying but he thrives on it. (In the All-Ireland semi-final) against Dublin, he kicked a score in the second half, you could see the way it triggered our team."
O'Riordan's approach is representative of the general attitude in the Tipperary squad according to coach Mick O'Loughlin.
"They are a calm bunch. If you came into our dressing room after the Munster Final, it was very calm, everyone was sitting down, congratulating each other but there was no shouting and roaring.
"I was there in 2010 when we beat Kerry in Tralee and it was bananas in the dressing room, maybe it was because it was our first time. The message (this time) was we won a Munster title but we move on.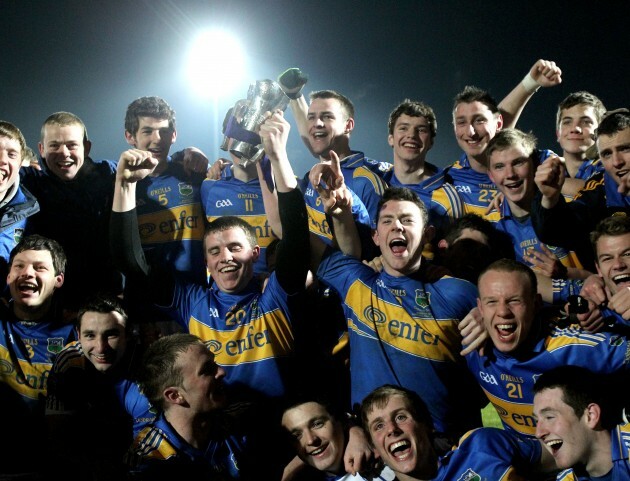 James Crombie Tipperary U21 players celebrate their 2010 Munster final win over Kerry. James Crombie
"They are a calm bunch of lads and discuss football. From teams I have been involved with, even at team meetings they know their stuff, talk about tactics and are clued into what is happening around the field.
"The occasion won't faze them because these guys will see it as just another football match."
Tipperary v Tyrone throws-in at 6pm in Parnell Park tomorrow evening. It's live on TG4 and you can follow all the action on our liveblog on The42.ie