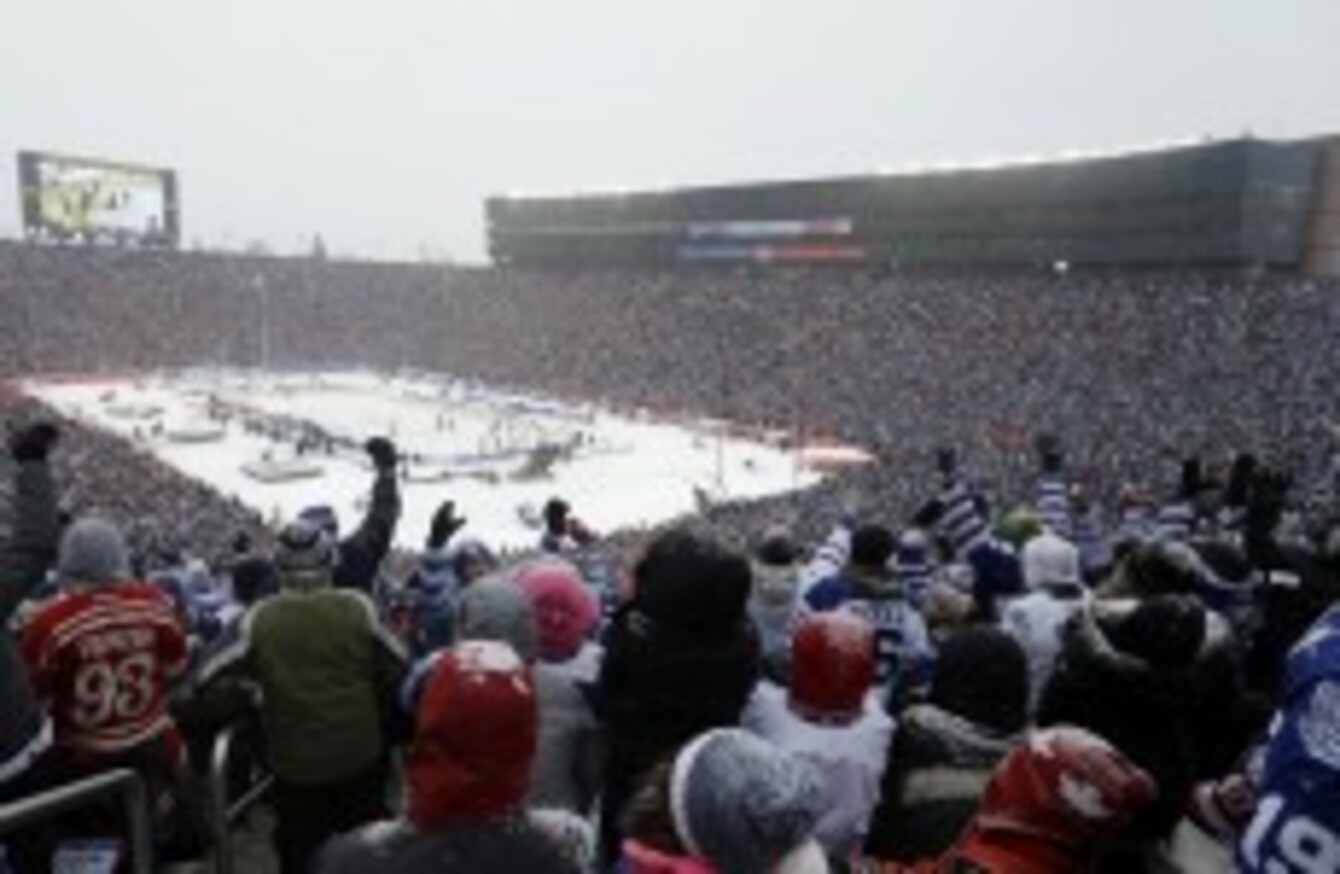 How we picture the comment section.
Image: Carlos Osorio/AP/Press Association Images
How we picture the comment section.
Image: Carlos Osorio/AP/Press Association Images
Hey you. Yeah, you. You're great. You didn't even let the Christmas break get in the way of entertaining your fellow readers with your witty observations and comedic comments.
As always, thanks for commenting and read on!
We tried to show you some of the best ways to burn off that Christmas stuffing but one reader, Mark McGurk, posed a very interesting question. The answer, as far as we can tell, is nobody knows:
"Is there any truth in brian dooher having the irish record for the plank?"
The Winter Olympics are fast approaching and as we looked at 13 reasons we should all be excited about Sochi, Ciaran Purdy referenced one of our favourite movies:
"Ye don't see the Swiss team fighting."
Zlatan Ibrahimovic hinted earlier this week that he might be interested in a move to Celtic before he finishes his career but Mongoose, who we'll assume is a Celtic fan, pretended  he wasn't having any of it:
"Ah no , I'm happy with samaras thanks very much."
This is a long one, but it's a good response by Anthony Ryan to Jose Mourinho's assertions that Luis Suarez will never change his ways:
"Being in Uruguay at the moment (as myself and my Uruguayan girlfriend of 6 years are tying the knot tonight)I feel I'm qualified to comment on the quote from Mourinho.
He is talking out of his culo! This is just a piece of rabble rousing by Mourinho to remind your average xenophobic, beer swilling, change hating, Sun reading football fan that they are supposed to hate Suarez and deflect from the rough house tactics of his team.
Ignore what Mourinho is spewing regarding Uruguayan football, diving is not applauded here. Suarez is seen as a wonderful footballer and La Celeste's best chance for World Cup success but most – except Nacional fans and people from Salto – think he is a bit of an idiot. In saying that, he is respected for his success.
Anyway, just as Roy Keane kicking a few people in the 1990s doesn't represent the Irish,  Suarez throwing himself to theground doesn't represent the people of Uruguay.
Finally, that incident was a stonewall penalty yesterday. Eto'o was lucky to be on the pitch after racking Joe Allan at the very start. That's not just my opinion but also that of the Argentine commentators on ESPN yesterday."
Our big fat quiz of the year went live on New Year's Eve and it proved too strong for some. Alex Simms was confident he could make up for his failures in other areas though:
"15/50, 30% a fail, but I could still pass by compensation if I do well in other modules :L"
With a new documentary looking at the apparent curse on Mayo football, Brian Badonde thinks the Connacht champions could do a lot worse than look to Irish history for  inspiration:
"They should think of Robert the Bruce. Defeated 6 times before he was finally victorious over the British. Mayo have lost 6 all Ireland finals  since they 1951. 2014 ?? Who knows"
On New Year's Day we brought you the news that then-prospective Cardiff City manager Ole Gunnar Solskjaer was spotted in the company of Vincent Tan. Fraiser Crane was confused by how young the Norwegian looked:
"The Curious Case of Ole Gunnar Solskjaer, the man who ages backwards."
With 160 days to the World Cup in Brazil, we posed eight questions that would have to be answered in advance of the tournament. It was supposed to be rhetorical but Betji81 still replied:
"1. Messi will be fine. The World Cup is months away.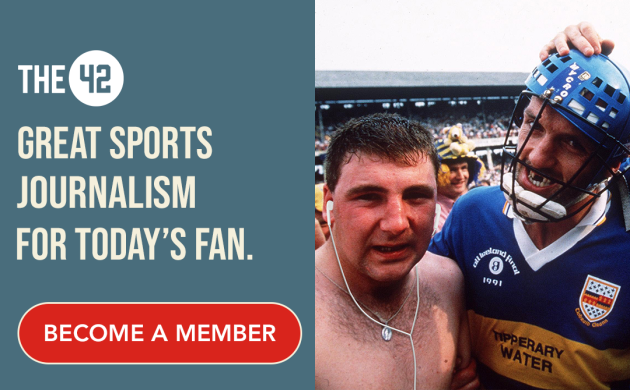 2. Spain are still the team to beat. Spain were so tired in that final against Brazil, they had a really tough game against Italy in the semi-final.
3. England are in an OK group. Italy are always beatable as we know and Uruguay won't like playing England.
4. If Ronaldo plays well they could reach the semi-finals and maybe the final. Portugal really are a one man team.
5. Belgium are a good team but remember they were in an easy qualifying group. Croatia are on the slide now. Belgium haven't played the really big teams in the really tournaments. We don't really know what to expect.
6. Brazil will be so difficult to beat at home. And they have a lot of interesting midfield players, I wonder what midfield they'll have.
7. This Germany team is one of the best that I've seen but being around the same time as Spain didn't help.
8. If Spain were not around Germany would have probably won Euro 2008 and made it to the 2010 World Cup final."
During Thursday night's brilliant documentary on Ronan O'Gara, Steve M was very, very confused by something that happened in the closing minutes:
"Great man but I am puzzled why his kids were the only ones with no school bags going in the gate….a puzzler"
Davina Smith proposed a fairly valid reason though:
"His kids had no school bags as Ronan took a drop goal and kicked them over from the gate to the school door perfectly ;)"