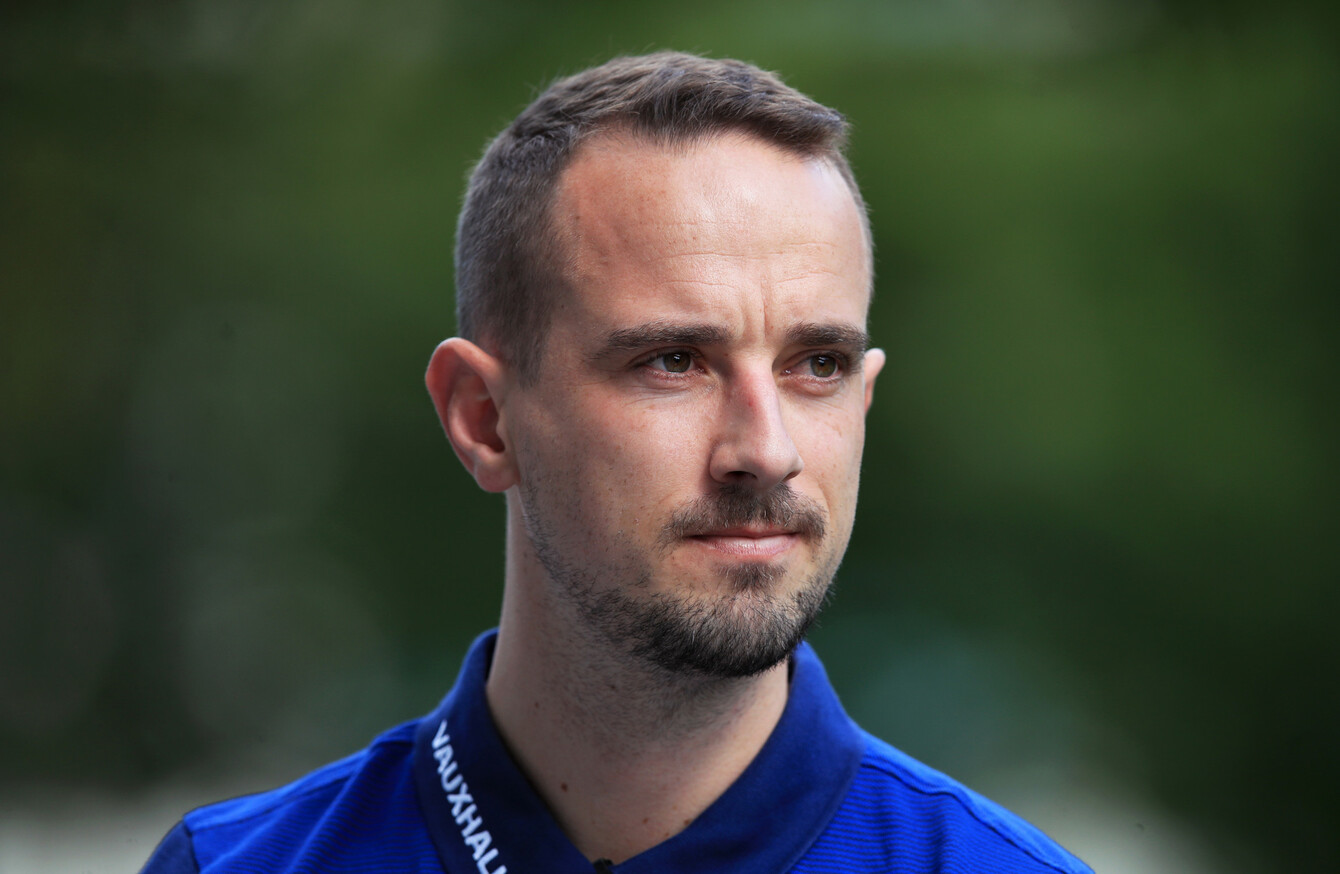 Mark Sampson was sacked as England manager earlier this week.
Image: Mike Egerton
Mark Sampson was sacked as England manager earlier this week.
Image: Mike Egerton
A MAN WHO will misuse an apostrophe is capable of anything, as the legendary Irish sportswriter Con Houlihan famously said, and while the mangling of the Queen's tongue is well down the list of the crisis-hit English FA's problems, it should have told us what to expect.
This is the organisation whose latest crisis was precipitated by something called a 'culture review', which resulted in a player being dropped for 'un-Lioness behaviour', and who claim to run their football teams based on a woolly concept they call 'England's DNA'.
On checking the FA's website, England's DNA turns out not to be some kind of breakthrough in genetic science, but rather a bunch of football truisms translated into corporate speak.
"England teams aim to dominate possession intelligently, selecting the right moments to progress the play and penetrate the opposition," it boldly claims.
Thankfully the FA's most high-profile employee is on-message with the deployment of meaningless lingo. Gareth Southgate seems like a lovely fellow, but his management style is more boardroom than boot room; less Wembley, more Wernham Hogg.
"It's about building resilience as a group of men," he said, after taking the England players on Royal Marines training camp to develop leadership abilities, every inch the middle-management team-building guru. Recently he spoke of "having some interaction with Julen Lopetegui at a game." That's a chat, to you and me.
Luckily for the FA, a predilection for motivational videos and business jargon is likely to remain Southgate's most serious vice. His predecessor's shady dealings with fictional Asian businessmen cost him his job, but Sam Allardyce's appointment had underlined how flimsy the FA's fancy words about DNA were. Allardyce has been accused of many things, but dominating possession intelligently was never one of them.
Anyway, the sacking of women's coach Mark Sampson this week made it two national team managers the bungling body had been forced to get rid of in less than 12 months, Allardyce's defenestration coming a year ago next week.
While it may have surprised the FA that, upon being made England manager, Big Sam promptly started acting like Big Sam, the latest sacking came from within their own offices, namely from a filing cabinet in which a report into Sampson's inappropriate behaviour while coaching at Bristol Academy had been gathering dust.
The FA say Sampson's sacking is completely unrelated to the ongoing controversy over their handling of racism allegations against the coach by former player Eni Aluko, but the emergence of the damning report was opportune timing were they of a mind to rid themselves of another controversial coach.
To lose one manager may be regarded as misfortune, to lose two in a year is surely cause for a 'culture review', as Oscar Wilde may have said were he in management consultancy.
The irony of the Aluko case is that by making her allegations about Sampson in a supposedly confidential 'culture review' conducted by FA technical director Dan Ashworth, she inadvertently ended up revealing pretty much all anybody needed to know about the organisation's culture of doing things.
To briefly recap: two weeks after claiming in the confidential review that Sampson had made racially offensive comments to her and another player, the coach — entirely coincidentally, apparently — told the highly experienced and decorated Aluko she was out of the squad, for the aforementioned 'un-Lioness behaviour'.
In the meantime, as well as being dropped from the national team, Aluko was — again coincidentally — told she was being investigated by the FA's anti-corruption unit due to her employment as a lawyer at a sports agency, a position she had held for five years.
An internal FA investigation into Aluko's claims, which exonerated Sampson but failed to interview the other player concerned, Chelsea's Drew Spence, was described by the PFA as "a sham which was not designed to establish the truth but intended to protect Mark Sampson." A second investigation employed an independent barrister — a black woman, deliberately chosen — but still failed to interview Spence. It also cleared Sampson.
Be part
of the team
Access exclusive podcasts, interviews and analysis with a monthly or annual membership.
Become a Member
The furore that followed all this becoming public has led to a House of Commons committee calling the FA to account over their handling of the affair. Lo and behold, in another incredible coincidence, Sampson's timely sacking comes after the Bristol report emerged from the dusty FA filing cabinet where it was shoved two years ago, unbeknownst, so under-pressure chief executive Martin Glenn claims, to the "the grown-ups in the organisation."
England's DNA, it would seem, is at the very least about cover-ups, blame-dodging and incompetence, and if Aluko's allegations are proven, a dollop of discrimination and victimisation for good measure. Good culture review!
So an organisation that believes in nothing, like the fellow with the apostrophe, has shown itself capable of anything. A fondness for corporate jargon mightn't seem the worst thing going on in the FA then, but by making words mean nothing you can also make them do anything.
It's like the Orwellian nightmare of 'Newspeak', where language is used as a means of thought control. Orwell refers to an enemy of the state as an 'unperson'. Just ask Aluko, the un-Lioness, about that.
Subscribe to The42 podcasts here: