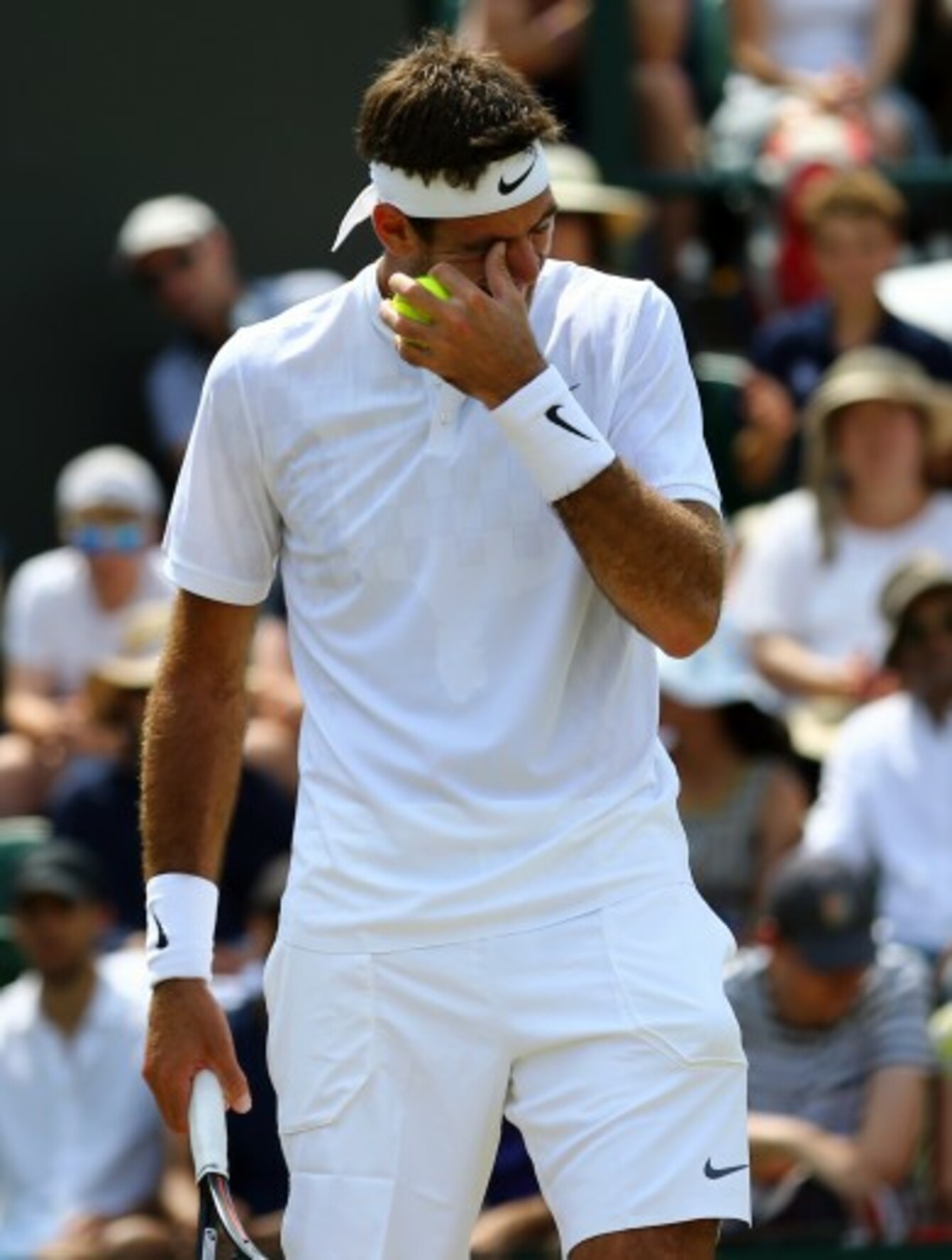 Image: Gareth Fuller
Image: Gareth Fuller
ERNESTS GULBIS SPRANG a Wimbledon surprise as the world number 589 defeated former US Open champion Juan Martin Del Potro 6-4, 6-4, 7-6 (7/3) on Thursday.
Gulbis will face three-time champion Novak Djokovic in the third round after scoring his best result in three years.
The 28-year-old Latvian was ranked in the top 10 in 2014 — the year he beat Roger Federer en route to the French Open semi-finals.
Since then, Gulbis has slumped badly and his Wimbledon opening round win over Victor Estrella, was his first on tour in 13 months, a decline which has seen his ranking crash to his lowest position in 12 years.
Watched by compatriot and French Open champion Jelena Ostapenko, he was in charge from start to finish against Del Potro.
Del Potro, a Wimbledon semi-finalist in 2013, was pushed to the brink of retirement after three wrist surgeries.
But the Argentine 29th seed had surged back to help his country win a maiden Davis Cup title last year and was expected to make a strong run at Wimbledon.
With searing temperatures hitting 30 degrees on Court Three, the match was halted when a woman appeared to suffer the effects of prolonged exposure to the sun midway through the second set.
Spectators held umbrellas over the woman while ambulance staff came to treat her before a stretcher eventually arrived.
Del Potro passed a water bottle into the crowd to be given to the woman while he and Gulbis waited for play to resume.
Del Potro had lost the first set 6-4 and was trailing 3-2 in the second before the delay, but Gulbis wasn't distracted by the interruption as he powered to a memorable win.