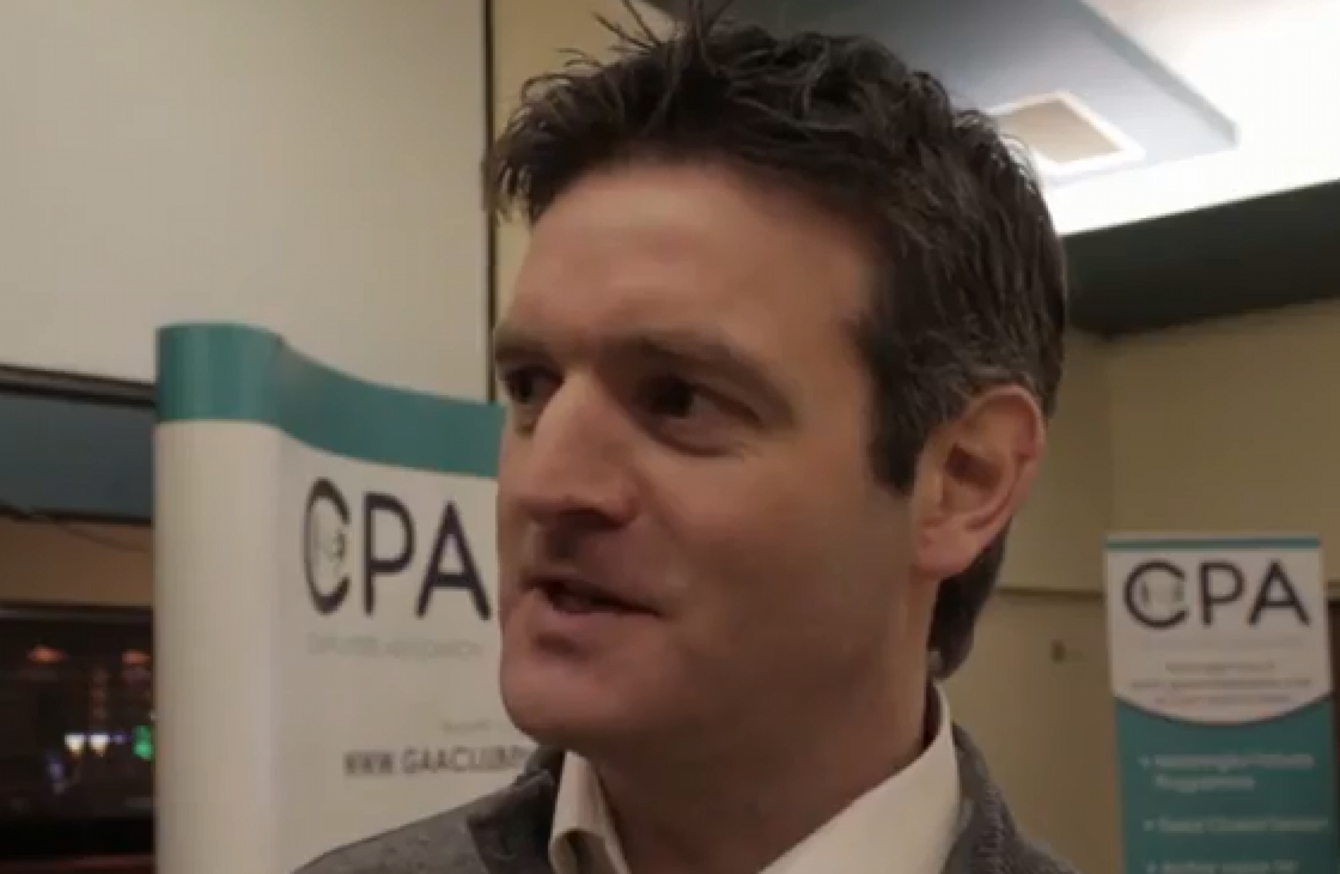 Derek Kavanagh pictured at the official launch of the CPA last year.
Image: The42.ie
Derek Kavanagh pictured at the official launch of the CPA last year.
Image: The42.ie
CLUB PLAYERS EXECUTIVE member Derek Kavanagh is disappointed that Cork have opted to vote against GAA Congress motion on the recording of votes, but he is hopeful that other counties will show their support.
At this weekend's annual Congress, one of the motions will seek for all votes at future Congresses to be recorded and then published in the minutes. It was brought by Wexford, having been brought to county convention by St Mary's Rosslare after he CPA sought support for it.
On Tuesday night, Cork rejected the motion, with issues of trust and practicality cited, but Kavanagh is sceptical as to the reasons given.
"They don't hold any water," he says.
"In terms of it not being practical, the count is for audit purposes. We've been in contact with the suppliers of the voting modules used at Congress, and they told us that it would be very easy to trace the votes.
"Nobody would have any interest on the day, but it be the case that the votes would be on record, if a club member or reporter wanted to check.
"The trust issue is a red herring too. Every club and county has to have audited accounts, are we saying we don't trust the treasurers? This is about auditable transparency and traceability.
"Yesterday in Florida, there was a vote on gun laws. It was a very sensitive topic, but the votes are in black and white. We in the GAA want darkness and cover and, to me, that shows that there is a real problem. What is there to hide?"
Kavanagh had sought, as a member of Nemo Rangers, to bring the motion to the Cork convention in December.
"After I met with [GAA Director General] Pauric Duffy and the CCCC, I was advised that, if I wanted to bring about change, I should raise it with my club and bring it to convention.
"It was ruled out of order by Frank Murphy and there was no room to refine it, when his job as a paid official is to help refine motions which may not be technically perfect."
The former Cork football captain also believes that delegates at the county board may not have carried their clubs' wishes effectively, citing the example of his own club.
"I attended a Nemo activities meeting, we discussed the motions in a lot of detail. It was agreed that the Nemo delegates would speak in favour of it, which they did not do, despite receiving a fully-detailed lowdown on the merits of the motion.
"I don't want to speak for any other club, but I would pose the question, is it the same situation, do delegates really represent club players or coaches? Based on Nemo's performance Tuesday night, you'd have to say no."
His concern is that it's similar at county level, but he remains optimistic.
"If delegates are detached from their clubs," he says, "if you take that up a level, county boards voting on things which affect players, clubs and coaches.
"Hopefully the motion will garner some support, hopefully they understand that it's not an issue of trust.
"In any other sporting body, there's a transparency in voting, it's a real cornerstone of democracy. It's best practice, so why is it not practiced?"
The42 is on Instagram! Tap the button below on your phone to follow us!