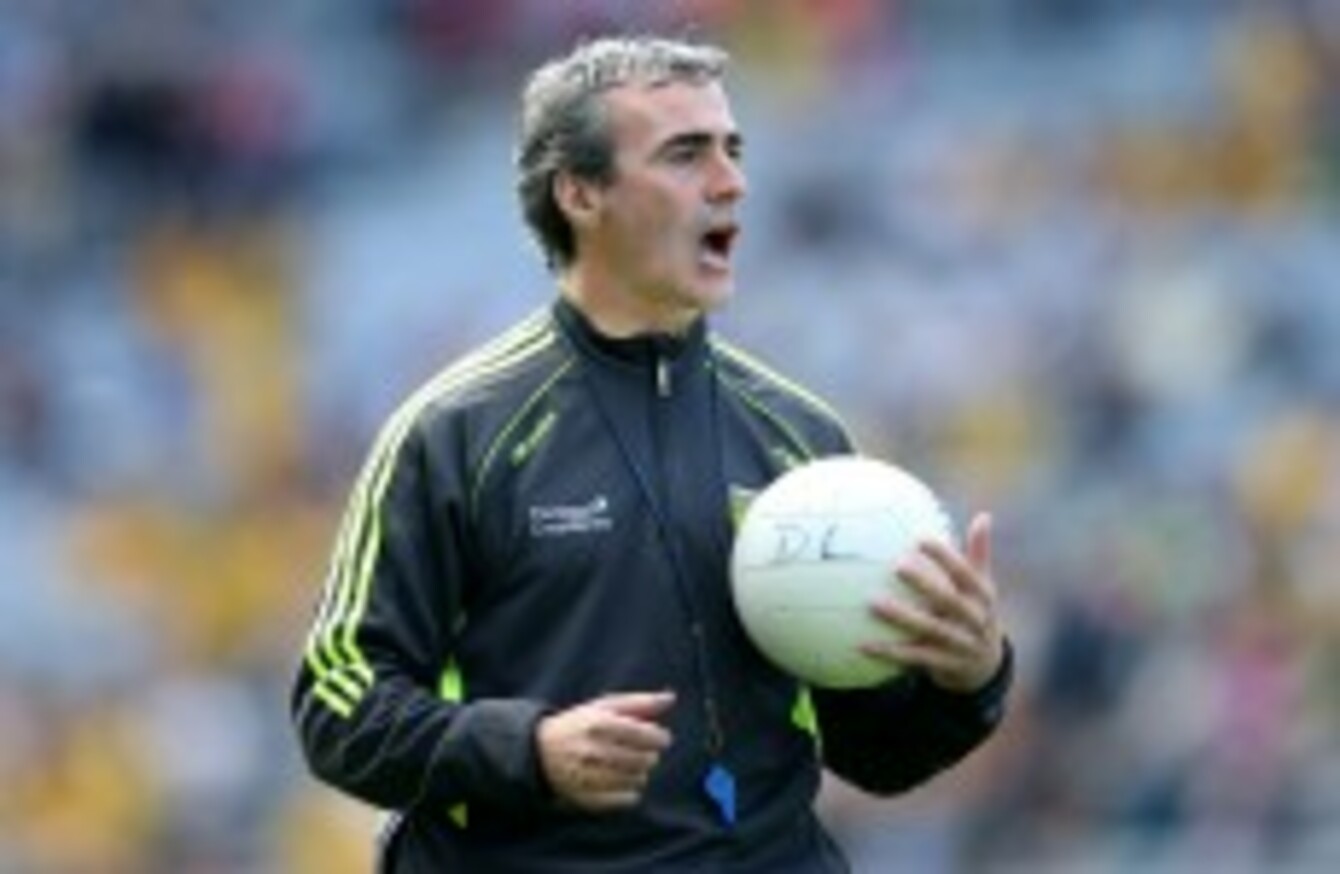 Jim McGuinness did not talk to the media after the game.
Image: Cathal Noonan/INPHO
Jim McGuinness did not talk to the media after the game.
Image: Cathal Noonan/INPHO
THEY MAY HAVE stolen victory from the jaws of defeat but selector Damian Diver admitted disappointment was etched all over the Donegal players' faces afterwards.
The 2012 champions almost let victory slip at Croke Park as underdogs Armagh shot 1-1 late on to snatch a one-point lead.
But points from Michael Murphy and match winner Paddy McBrearty ultimately hauled them over the winning line in a dramatic All-Ireland quarter-final finale.
"We're disappointed," said Diver. "It's a funny feeling in the dressing-room. We know the level we can play at and we didn't come anywhere near that today.
"There were glimpses of it at times but in general we were well below par. There's no obvious reason for that. The game plan was there but we just didn't come up to the standard you need to be at to implement it.
"When they got the goal it was a right sucker punch to us altogether at that stage of the game. The way the game was going then, a point either way was a big score and for us to get back as we did was unbelievable.
"The way we settled down to do our business near the end was testament to the way the boys felt they just weren't going to lose the game."
Diver was assigned media duties because manager Jim McGuinness immediately went to a seat in the stand after the game to take in the Dublin/Monaghan match. Donegal will face Dublin on August 31 in what will be an intriguing clash of styles.
Diver said the bottom line is that Donegal's spirit is in tact ahead of the season defining game.
"Our character, it's major," he said. "But there's four years of character in that team. They've been showing it year in, year out since Jim took over and today was another leaf in that book."
Losing Armagh manager Paul Grimley ended the team's media ban afterwards and spoke publicly. He defended their decision to ignore the media for most of the summer, claiming an 'ugly side' of the press materialised and that some outlets were guilty of 'school boy type insults'.
As for coming back next year, Grimley said he doesn't know yet but hinted that selector Kieran McGeeney could step up to the manager's role.
"There's no better man to lead Armagh forward than Kieran McGeeney, whether that is the case or not is irrelevant at the moment," said Grimley.