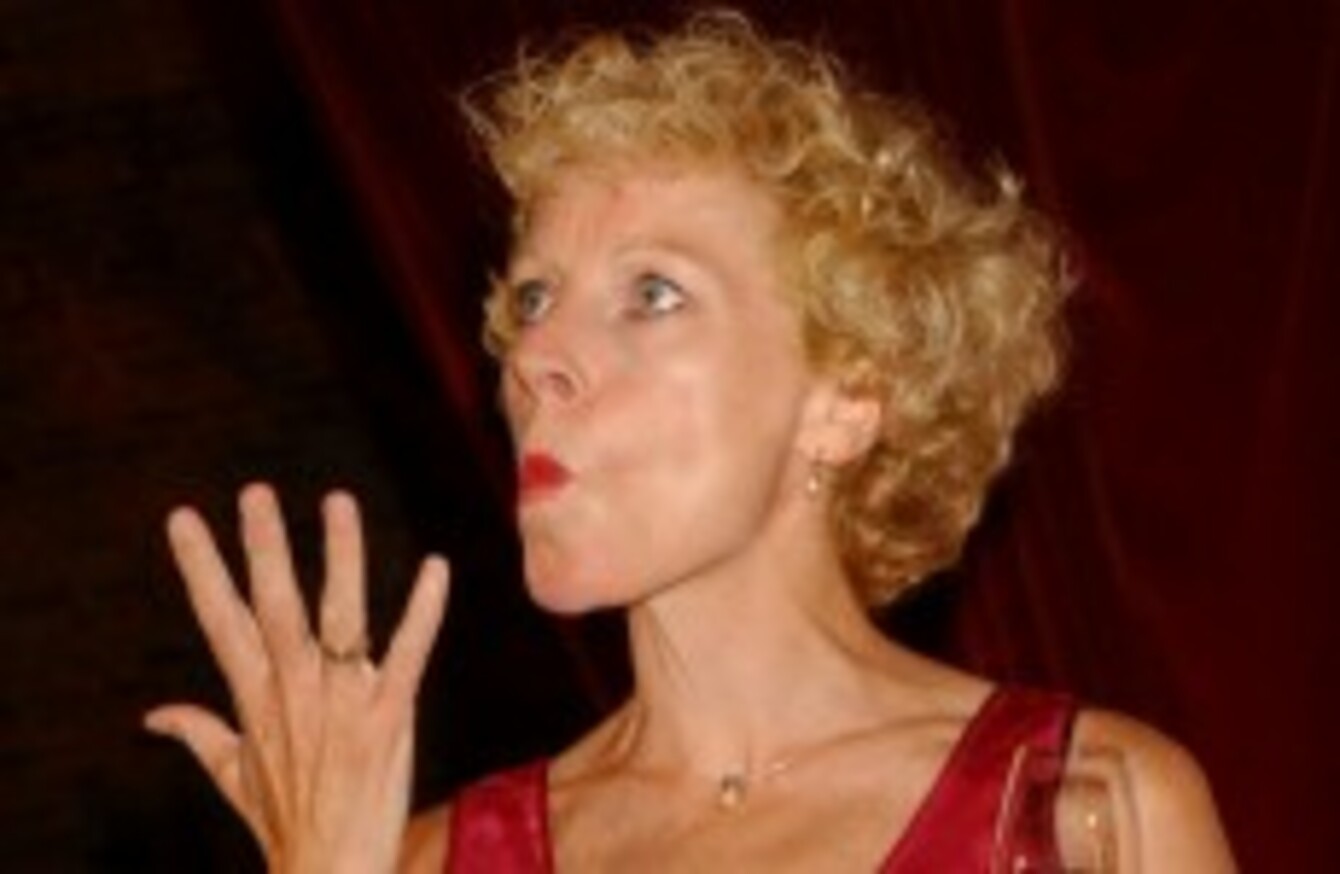 'I detect a definite overtone of barley with this one.'
Image: Yui Mok/PA Archive/Press Association Images
'I detect a definite overtone of barley with this one.'
Image: Yui Mok/PA Archive/Press Association Images
THE THINGS WE do for you, dear reader.
Not content with trawling the continent for the latest football news ahead of Ireland's first appearance at a major championships for a decade, we put in some serious overtime this week to herald news of some of the best beers likely to make an appearance at the tournament.
Yes, we've called up 15 proud representative beers, plus one cider and pitted them against each other. For what purpose? Sport, glorious sport.
After all, sport wouldn't happen without a couple of cold ones for the spectators, would it?
Before we begin, some ground rules.
We tried to choose some lesser known brews from each country involved in Euro 2012. So if you're looking for Heineken, Carling or Guinness, jog on.
Six dedicated members of staff gathered round to patiently and meticulously (after spitting out the offending liquid Jilly Goolden style) give each competitor a composite score out of 10 based on a complex algorithm devised by our tech team and John Nash.
That result not only determined the outcome of the group stage, but also served as a tie-break in the knock-out stages when progress was determined on cold hard votes, one vote = one goal.
"That's all very well, but where the hell is my beer," I hear you rant.
Let the games begin.
A dedicated journalist rolls his sleeves up in preparation.
Group A
Poland: We begin with the hosts, aiming to make local support count with a good firm bottle of Zywiec. At first glance eyes are drawn to the dancing figures on the label and, at 5.6%, it shouldn't be long until you're getting your very own polka on.
A quick sip and we fooled ourselves into thinking we 'detected some oaky tones.' But more importantly the editor pointed out:
"It gets a big thumbs up from me. You know it's a beer." Which is important, obviously.
It was drinkable too, with some claiming to be able to imbibe six or seven pre-match*. For taste we awarded a solid 7.5, a good start to the tournament. "Plus," added a Corkman in the corner feeling the weight of the bottle,"if you got a smack over the head with it you'd know you were in Poland."
Greece: Any doubts over Poland's quality were quickly dispelled as we were 'treated' to some awful tack from Greece. Mythos might well be a decent tipple to have ice cold whilst bathing in glorious Aegean sunshine, but the best any of our focused focus group could say about it was:
"It's like sparkling water… except slightly nuttier."
That was being very kind. Added to a cookie-cutter bottle design and a low score from our resident expert in 'girl-friendliness' it quickly became apparent that there would be no repeat of 2004 for Greece.  A poor result meant it would take a miracle for them to get out of the group.
Czech Republic: Thankfully, the Czechs were next up with Budějovický. This is the original on which Budweiser was based. However, we cannot stress enough that Budějovický does not taste like the popular American version.
A good looking, classic bottle. Solid beer-like taste, but it didn't have the longevity of other lagers and we struggled to see it being consumed over an extended period of time.
Russia: This beer sure does look Russian. Frankly; Baltika, with its red label and dark content, intimidated us a bit.
We were hit with a smell of apples when the bottle cap was flipped off. The word "estery" was mentioned.
On tasting, the algorithm failed. A 0% girl-ability rating was fired across the bows, but this beer had something powerful - more than just the whopping 8% ABV – a hint of aniseed made it feeel like we were sinking chasers in a pint. "It's the James Bond villain of beers." We loved it.
Nobody was quite sure how, but Russia had come along and stunned us. They top the group.

Poland sneak in, marginally ahead of the Czech Republic to claim second place.
Group B
Netherlands: Maybe it was the previous four beers talking, but Grolsch wowed us right from the off when the cork popped from the bottle like a ball off RVP's left boot.
A classic, 5% beer, Grolsch brought no more surprises. The taste was a little disappointing, but the girls will like it too, so no need to buy Coors Light or West Coast Cooler along with a box of these bad boys.
Portugal: Another lager we were familiar with before tasting; Super Bock is good beer, not a great beer, Bill.
Much better than the Greek effort, but it's still a liquid best consumed poolside. The bottle is less than impressive, straightforward and unimaginative.
The algorithim is back up and running again, but it's not a fan of Iberia's other nation.
Denmark: It looks like a mini bottle of wine, but Nørrebro Bryghus is a bad-ass summer pale ale. At 5.6% it tricks you into thinking it's drinkable and it scores high with lady-satisfaction. A fairly fruity, floral fluid; the editor piped up again:
"I can see myself drinking this watching a reggae band… like the Barley Bunch."
The rest of looked at the floor and moved on.
Germany: The tournament favourites, the Germans arrived with a lot of expectation on the shoulders of  Lagerbier Helles. The bottle looks great, very easy to drink what was inside and it tasted fine. They didn't wow us, but they got the job done.
Black, red and yellow beach towels mark a quarter-final place as Germany top the group.

After getting bonus (goal-difference) points for being different and great, Denmark sneak the second spot.
Group C
Italy: Our group rivals got on the defensive with a pale ale, Burocracy. Much more manly than the Danish summer ale, this was more of a winter tipple. To be enjoyed in a ski lodge, perhaps with a cigar. It scored high on taste, we love the modern bottle. You could drink it anywhere and stand proud.
As it's a robust masculine 6% brew, its drinkability is limited – maybe six in a sitting would do before heading off for a burger.
Croatia: Well, that should really read 'Croatia'. You see, it turns out that Croat beers are not so easily sourced in Europe's western tip. So we got on the blower to the Zagreb jury to nominate a replacement and they asked Belgium to step up. They gave us Delerium Nocturnum.
What a beer! 8.5% and it has an elephant on the bottle.  Such high potency made it a write off in terms of longevity, but it tasted great. A nice beer to have right before bed, but we soldiered on through the night, with our cultured wing observing the taste: "It's more like Junior Benylin than Calpol."
Spain: It felt like going back in time. Remember when Spain were dark horses for every tournament rather than hot favourites. It was difficult to find fault with 1906: great hoppy taste, you could stomach a number of them without drifting off to sleep and the bottle has a good rustic feel, sevens all round, just warming up for the knockout stage.
Ireland: Team selection has always been an issue with Ireland, there was plenty of talent left at home. But that shouldn't detract from the brave effort put up by O'Hara's stout. We tried our best to avoid 'the G word' by comparison, this stout has a good smokey flavour to it. Idiosyncratic was a word we threw like confetti around this particular black stuff.
Extra points for being different to the rest, but we couldn't picture this being enjoyed on a hot eastern European stadium. Keep a bottle or three by the fire and let yourself drift off before the toy show starts.
The great algorithm has spoken. Though Croatia and Ireland brought great variants of comfort and effort to the table, the all-rounders from Spain and Italy advance to the quarters.
Group D
France: "It tastes a bit like American Cream Soda."
Now, you can take that as a bad thing, but we loved our French / American creamy soda beer. Bourganel Nougat was unbeaten in the taste score alone and when it came up short in drinkability and overall good-looking stakes, it remains a tough competitor to beat.
England: A sturdy, no-nonsense beer called Old Bob. The bottle is enough of a hint that there'll be no fancy stuff here. Just drink the thing and get rid. It evoked conversation along the lines of: "I was at Martin Kelly's debut under Rafa Benitez, but I can't understand why Hodgson's picked him."
Yes, if you want a beer you can talk over, rather than about, then Old Bob is your boy. However, its dark murky appearance marks it down slightly on the longevity scale.
Sweden: Eh, Kopparberg? The girls loved it, but it's a cider in a beer's world and won't make it out of this group.
Ukraine: Alas, the Ukrainian entry proved just as elusive as Croatia. Luckily, those Belgians got beer to spare and we enlisted the same brewery again, Delerium Red.
After giving Sweden short shrift we were quite appalled to be hit with another fruity number. "This will fuck you up" said one esteemed colleague, referring (thankfully) to the 8.5% special brew.
"The elephant has two massive cherries hanging off its ear", observed another after we wretched and handed out a low score for taste wondering why we weren't warned that it would be so sweet.
England made themselves difficult to beat and they duly finished runner-up in the group, but France had that little extra bit of nougat, vroom vroom and flair so they top the group.
Now, things start to get serious, here's a video to illustrate the tension.

YouTube credit: 101greatgoalsFan
Quarter finals
Russia v Denmark
A reminder that the style of footb.. sorry, booze changes when we come into knock-out competition. Votes of preference count as goals, Nash's mysterious algorithm is redundant.
The winner of group A and group B's runner-up faced off, but the Danish Nørrebro Bryghus just found itself out of its depth here against the enigma of the red Russian.
Baltika wins 5-1.
Germany v Poland
Ah the old enemies, the tournament favourites against the hosts. Who will prevail?
A quick pass around of the bottles we are again asking more of Germany and Helles, requiring it to be creative while Zywiec sits deep, defends well and attacks on the break.
Zywiec wins 5 – 1
Spain v England
Poor Old Bob. All this beer wants to do  is play in a good honest spirit, but he leaves the tournament complaining of 'despicable theatrics' from 1906. These two played out a nail-biting 3 -3 draw after extra time.
Fittingly, Old Bob is distributed by the British Bottlers Institute, England go out on spot kicks. Revenge for '96.
1906 wins on penalties (3-3 AET).
France v Italy
Much like the 2000 final. The old rivals separated only by the Alps pushed each other all the way to the dramatic end. 3-3, the jury could not decide between Burocracy and Bourganel.
Bourganel wins on golden goal (FT 3-3)
Semi-finals
France v Poland
As we reach the final four, injuries and fatigue have begun to take their toll. The jury of six was whittled down to two with one esposuing the virtues of a chosen beer.
Buoyed by their home support Poland roared forward, attacking mercilessly. The French surrendered.
Zywiec is in the Eurobeer final.
Russia v Spain
"It is a riddle, wrapped in a mystery, inside an enigma; but perhaps there is a key." So Winston Churchill said of Russia, possibly after sipping a fair bit of Baltika.
Spain made it this far by doing all the simple things well, but up against the superpower, they fall short.
Baltika is in the Eurobeer final.
So, the two teams to escape group A have stood the test of time and advance to the ultimate showdown.
Poland v Russia
Russia made it this far in a whirlwind, trundling over badly organised defences with a more robust flavour.

Poland, on the other hand, were able to tick all the boxes. Smooth flavour, solid aftertaste… and home advantage.

Zywiec win the Eurobeer final 4-2.
So there you have it; 16 contenders and only one winner, Poland. Look out for TheScore.ie stamp of approval on bottles of Zwyiec if you're travelling to Poznan or Gdansk in the coming week.
Now, I think it's about time we went to watch some football.
(*TheScore.ie promotes responsible drinking, even at the Euros)