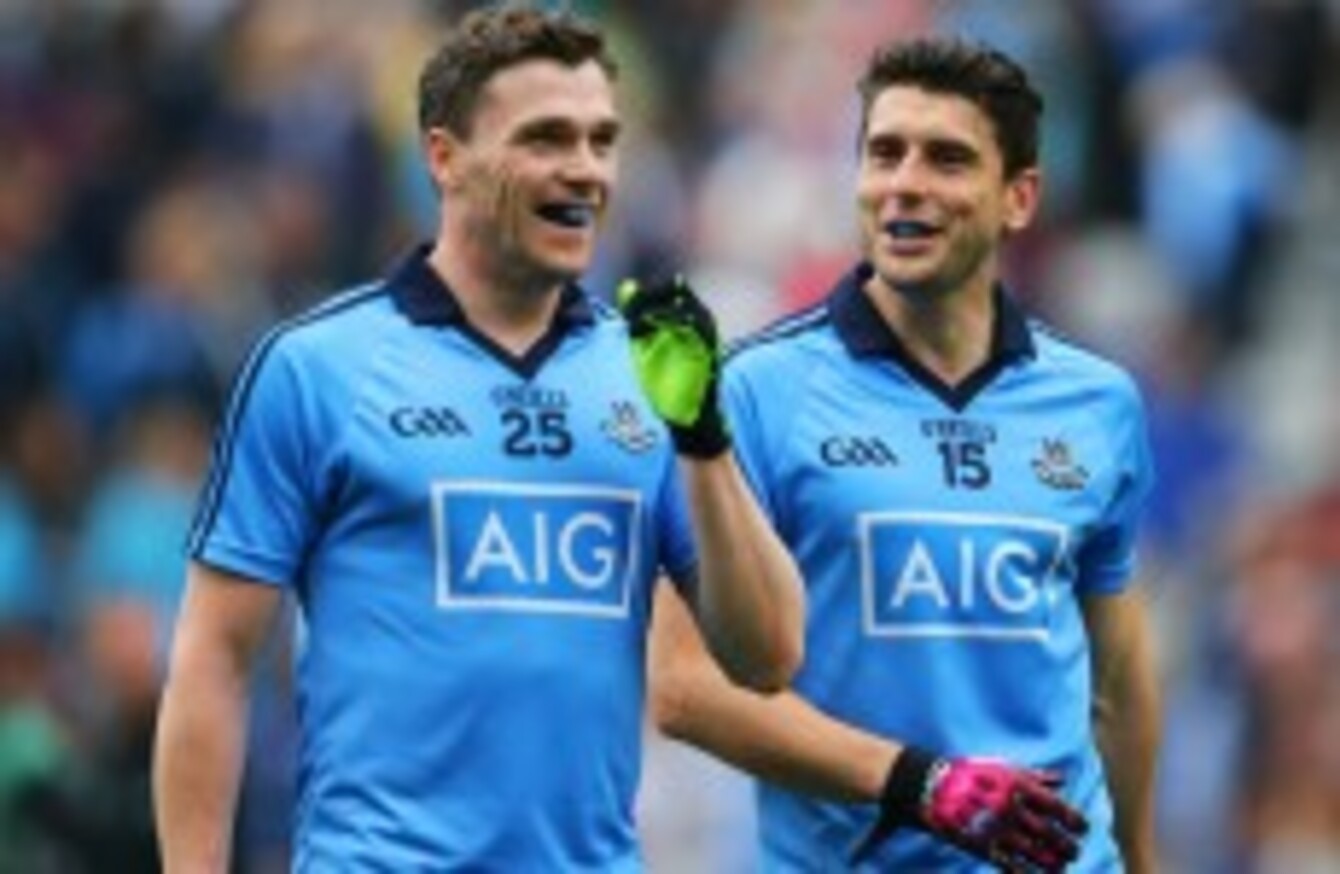 Dublin play Kildare in Croke Park on Sunday.
Image: Cathal Noonan/INPHO
Dublin play Kildare in Croke Park on Sunday.
Image: Cathal Noonan/INPHO
FORMER DUBLIN GOALKEEPER John O'Leary thinks that the reason Dublin are so far ahead of other teams in Leinster now is because those teams are spending too much time obsessing about the Dubs.
O'Leary, who played in goals for Dublin for 16 years, believes that other sides in Leinster should stop complaining about the perceived advantages that Dublin have and start focusing on how they can get better themselves.
"They're obsessed with Dublin, the population, the money they get from sponsorship, blah blah blah and they have all these advantages. But ultimately they can only put 15 fellas on the pitch anyway," he said.
"It's interesting when you hear counties talking and saying our population is X and we've only got so many clubs. Immediately I hear an inbuilt excuse, for when it goes wrong. 'Ah, it was the population'. But it is what it is."
"I remember Leitrim won a Connacht title, they had the same problem with population back then when they won a Connacht title in 1994, [they] played us in an All-Ireland semi-final."
"Two years previously Clare won a Munster and played in an All-Ireland semi-final. You can't use the population as your problem."
While he acknowledges that Leinster is less competitive than ever now, he thinks that the other county's obsession with Dublin is great from a Dublin perspective.
"The problem is when you get to the next level then they're obsessed with Dublin. Which is great for Dublin because Dublin just ploughs on and does what it does," he said.
"Everyone is looking in and saying they have it easier. I've had this debate with lots of fellas around the country. I've said, 'you're problem is that you're not looking at your own'."
The idea to bring Dublin out of Croke Park and have them play in other county's grounds in the earlier stages of the championship is something that appeals to O'Leary, citing his own personal experiences of playing outside of Dublin as a reason for the Leinster council to look into it again.
Exclusive NZ - IRE
Rugby Analysis
Get Murray Kinsella's match analysis and Garry Doyle's updates from New Zealand exclusive to members
Become a Member
"I remember going to my first Championship game with Dublin and walking down Clonliffe Road with my bag on my back," he said.
"That is an experience none of the players now will ever experience again, of walking down with the slagging and the craic and people having a pop at you in the nice way."
Now fellas drive in on the bus through the back of the stand and probably don't get that before they walk out on the pitch.
"Part of the experience we would have had would be going to Tullamore and getting into smaller dressing-rooms than we'd be used to, down to Wexford Park, Carlow, Portlaoise, all these places. It was an experience and you had to experience it to understand what it was like."
The O'Dwyer's club man believes that Kildare have every chance of beating Dublin, but thinks that the Lilywhites must come to Croke Park with the belief they can do it.
"Of course they have a chance. But when the hard questions are asked I would worry that all that other stuff is in the back of the mind anyway.
"There's a phrase, 'the way you choose to see the world, creates the world you see'. I think Ole Gunnar Solskjaer said it a while back.
"If they see the world as 'we're not going to beat Dublin', ultimately in their own minds their minds will operate to prove them right."