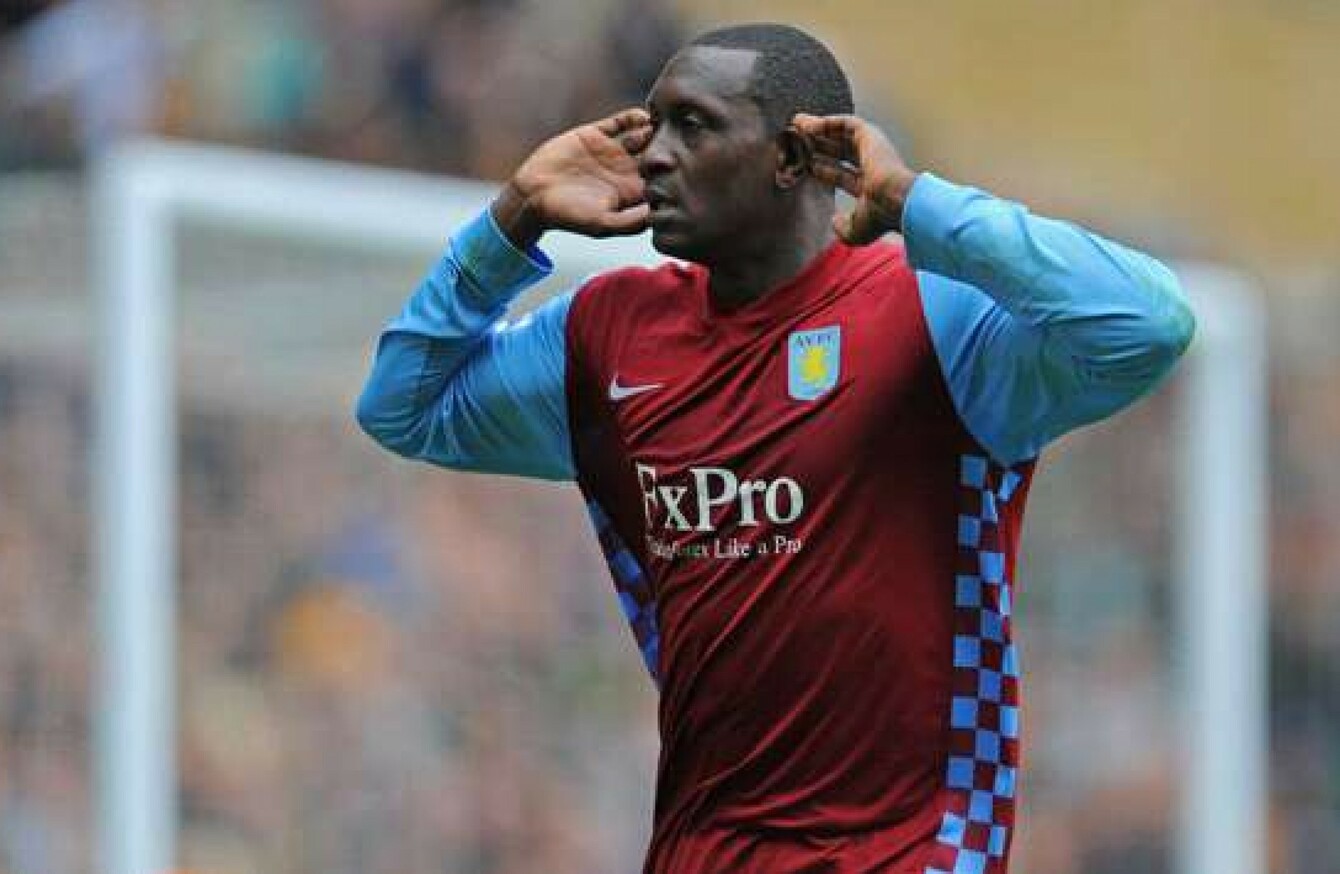 Emile Heskey is a former Leicester, Liverpool and Aston Villa striker.
Emile Heskey is a former Leicester, Liverpool and Aston Villa striker.
FORMER LIVERPOOL AND England striker Emile Heskey revealed he once donated £100,000 to debt-stricken Leicester City, while expressing his delight at the club's unlikely Premier League challenge.
Heskey began his career at Filbert Street, the club's old home, scoring 46 goals in 194 appearances before moving to Anfield in 1999.
And as Claudio Ranieri's men continue to fly high at the Premier League summit, the Foxes old boy recalled that things were not always so rosy at the club – to the extent that he donated the six-figure sum to help the club out of administration.
"If it wasn't for this club would I be what I am or have done what I have achieved? Everything that happened for me is down to me starting here as a little kid," Heskey told the Daily Star.
I just felt it was something I had to do and, in all fairness, I thought a few more people would do it as well. But maybe they just didn't have the same deep feeling as me."
"I just gave it unconditionally because of my love for the club. They were in a bad way. It was desperate. It was sad to see the club I played for and went to cup finals with in such a terrible state.
I was a ball boy at Filbert Street and I went to playing at the old Wembley with my parents watching. Everything about what happened for me — the 5-1 win with England in Germany – was all down to starting here.
"The club was going down a road nobody wanted to see. It was something I had to do. I wasn't looking for anything from it."
Those dark days are hard to imagine with Ranieri guiding the side to a five-point lead at the summit of the Premier League standings, and Heskey admits he is already thinking ahead to a dream finale.
"The buzz around the city is incredible. People are starting to believe this fairytale could have a very happy ending," he said.
The last game of the season is at Chelsea. You couldn't make that up.
"Imagine if Leicester came out there to a guard of honour from the team that were champions the previous season?
"Now that is the kind of thing you read about in fairytales isn't it?"