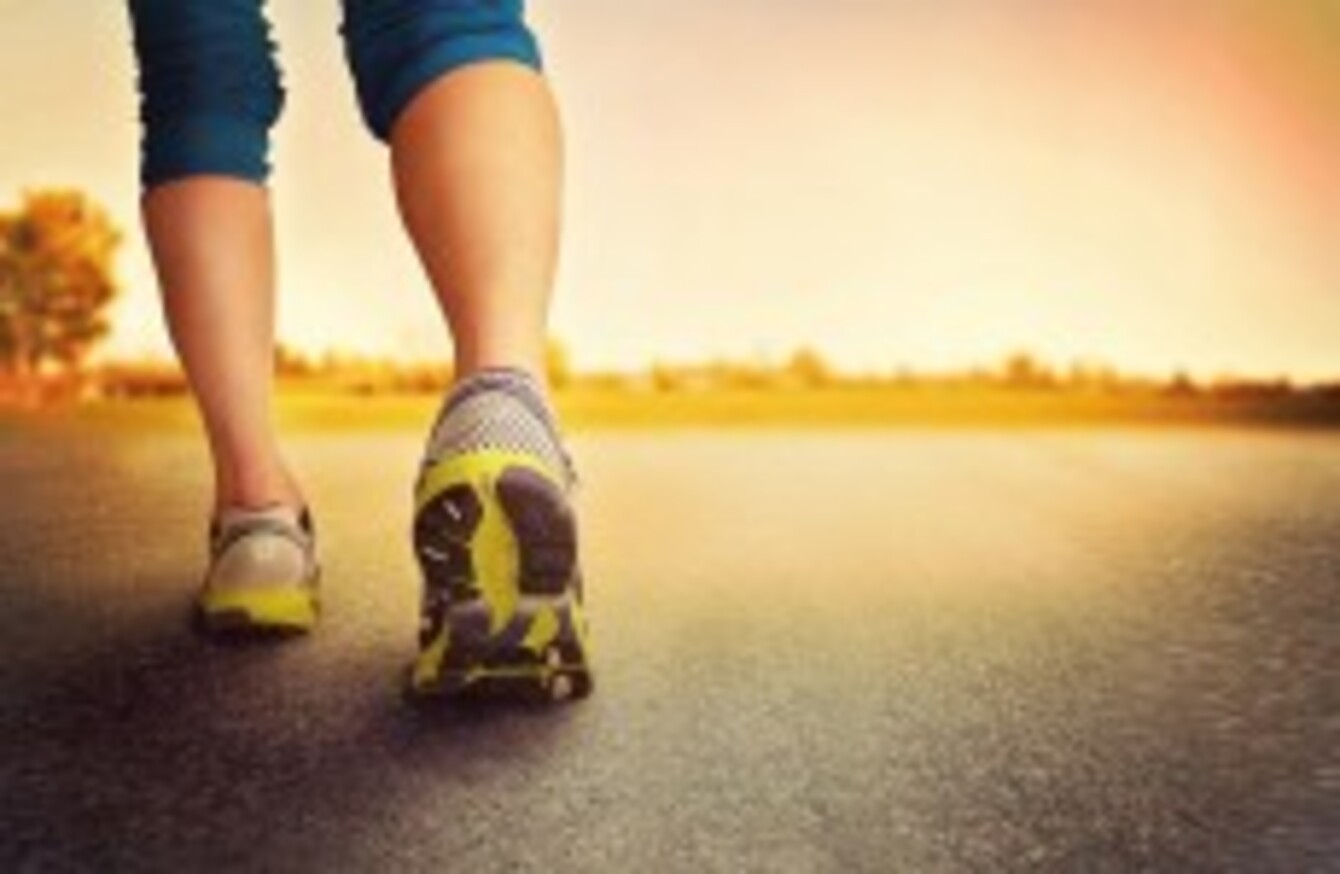 How healthy are your arches?
How healthy are your arches?
FALLEN ARCHES, OR flat feet as they are often referred to, are a structural deformity whereby the arch of the foot lags or collapses.
It's very common, can be painful or not, can lead to a string of other ailments, but it is easily corrected.
It is not more common in sports people or people who are overweight, but you knew all that, right?
Here are a few more questions and thanks to the good people at FootSolutions, some answers too.
1) What exactly are fallen arches?
"We're basically looking at the position of the foot and the effect the arch had or did have on the foot. A fallen arch is where the arch drops down and impacts the movement as we walk. The arch can drop and can stay in that position."
2) What causes it?
"There are several reasons why arches fall. It can be genetic, it can be a result of unsupported shoes, a product of our lives and the pressure we put on the feet. Some people have active lifestyles so the wear and tear effect on the muscles there that runs down the back of the calf and wraps around the arch can slacken as we get older. It can be a number of things."
3) Is it painful?
"People will have a very heavily dropped arch and it won't affect them at all and people will have it slightly dropped and it could cause fierce problems. It could cause things like plantar fasciitis, it could cause heel spurs, desperate ball-of-the-foot pressure, or pressure on the big toe known as the hallux which causes discomfort in the foot. It will create problems upwards to the knees, hips and the back once you're out of line."
4) And it's not more or less common in sportspeople?
"No, it's more to do with the person and the person's physicality. What we'd look at is aligning the foot, holding and supporting that arch area, keeping everything straight and upwards so you'll move more efficiently.
SEE SPORT
DIFFERENTLY
Get closer to the stories that matter with exclusive analysis, insight and debate in The42 Membership.
Become a Member
"Whether it's the guy running 20k or the person with arthritis or the person young old or elderly, it doesn't matter. What you want is a heel to toe movement. And sportspeople, are not more susceptible to fallen arches than any other demographic."
5) So it can be corrected quite easily?
"Yes for sure. What we want to do is support the arch and maintain it in that curved position. So what you want is to bring the foot into a position where you hold and support the arch so you can get that correct heel-midfoot-big toe contact.
"You would achieve that with a level of arch support. People will take different levels of support, if you're somebody who has movement in your arch, a strong level of support will hold and maintain you whereas if you're someone whose arch has collapsed it could need more support and a level of correction built into the support to realign you.
"If you think of it, when your arch drops, it affects your foot but it also has a biomechanical effect on the rest of the body. But nothing that can't be solved."