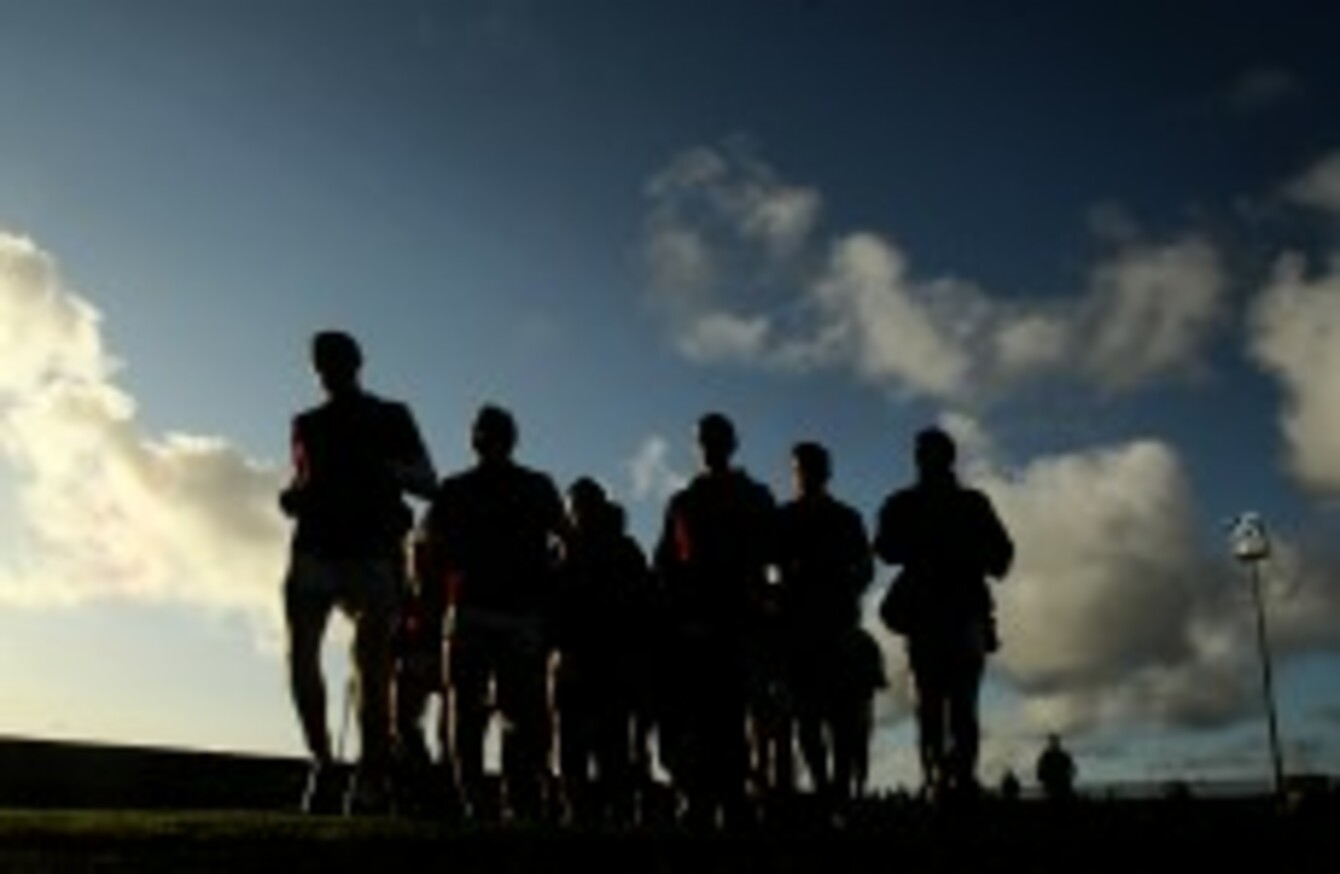 WHILE THE REST of the GAA community is focused on league semi-finals and relegation deciders this weekend, for one group of expats, all roads lead to a couple of pitches in a sports college just north of Warsaw.
Clubs from Prague, Vienna, Munich and Bratislava kick-off their competitive season today when they travel to Poland for the first Central and Eastern European regional GAA tournament of 2012, hosted by Cumann Warszawa.
It hasn't been trumpeted with the same fanfare as tomorrow's football double-header in Croke Park, but today's competition is another reminder of the vibrant GAA community which exists among the Irish abroad, best captured by journalist Philip O'Connor in his 2011 book "A Parish Far From Home".
Laois native Senan Corbett is one of half-a-dozen people behind the event, which runs from 10am to 6pm and features both men's and ladies' teams. It's the first time that Cumann Warszawa have hosted a tournament and, though it's only a small club with about 30 members, Corbett and his co-organisers are determined to get it right.
In August last year, Corbett upped sticks from Portlaoise and set sail for Poland to work as a quantity surveyor. "Probably the first thing to do was to get in touch with the team," he says.
After playing at underage level with Portlaoise and then junior football with Kilcavan, it was a no-brainer. Fortunately for him, there is a club in Warsaw, though it's one of Europe's newer teams and won't celebrate its third birthday until later this year.
Community
It's not just GAA fanatics who carry on the sporting flame once they leave Ireland. Dubliner Simon Deignan, PRO of Vienna Gaels, hadn't played since he joined a soccer team at age 12 but found himself drawn back after moving abroad.
Deignan obviously expected to be a little ring-rusty on his return. What he didn't expect was to line out alongside and against Austrians, Scandanavians, Americans and Australians, all of whom had been snagged by curiosity and the charm of this quirky little Gaelic game.
"I was playing with these Austrian lads who were much better than me at Gaelic football against other foreign lads who were much better than me as well," Deignan recalls of his first tournament in Budapest, a couple of weeks after joining the Gaels in September 2010. "It was pretty embarrassing to be honest!"
For Corbett, Deignan and the other Irish expats, these clubs are as much about linking up with their fellow countrymen and bringing a little part of their old home with them to their new.
"I'd only just moved out here so there was big social aspect," Deignan continues. "I wanted to meet some Irish people and make some friends and have a bit of craic."
"Everybody would have an idea of how their own clubs were back home and I think everyone takes a little bit and brings it with them when they're away," Corbett adds. "It's a way for people who are new to the city to find their feet."
Challenges
While the social element is key, these clubs aren't just fronts for adding to the till receipts of whatever Irish-branded watering hole is nearby. The football itself is a serious business, particularly at regional tournaments like today's which is one of the few opportunities to put weekly training sessions into practice and get some real competitive action.
"By the end of the day, you'll know you've played football for the day," Corbett says.
For the organisers, there a myriad of logistical difficulties to deal with in setting up a tournament. The games are typically played on rugby or soccer pitches with higher posts or lower crossbars strapped on as makeshift but workable solutions. The smaller playing area means that teams are cut to 11-a-side as well with a keeper, four backs, two midfielders and four forwards.
High standards of organisation are enforced by the European GAA Board, the regional co-ordinating body, and the tournaments are generally financed with support from companies and associations with Irish connections. Mercury Engineering and SIAC Construction, two Irish businesses with big Polish presences, are among the sponsors in Warsaw this weekend.
Rivalry
Travel is another obstacle. It took Deignan and his Viennese team-mates nine hours on an overnight train to get to Warsaw this morning. It's hardly ideal preparation for a full day of football but it's a sacrifice the teams are generally happy to make, he says. "If we don't go and support each other's tournaments, there's really no point."
At the back of his mind is the fact that Vienna will be expecting others to reciprocate the gesture later this autumn when the Gaels host this year's major Pan-European tournament. Between 300 and 350 players from 30 clubs are expected to turn out, a testament to strength of GAA on the continent.
"Most people don't even realise that there is a structure for European GAA," Corbett explains.
Everybody hears about America — New York and Boston and other places. I've a few friends in Australia at the moment and they're telling me about cities that have five or six teams in them.

I don't think too many people realise that there is a thriving European board as well and teams in different cities that are doing well as well.
The clubs might share a common goal but there's no love lost once they step out on the pitch. The last time that Cumann Warszawa and Vienna Gaels met, the Polish side won by a single point.
They'll share a pint or two of the black stuff afterwards but when they meet this afternoon, it's business.