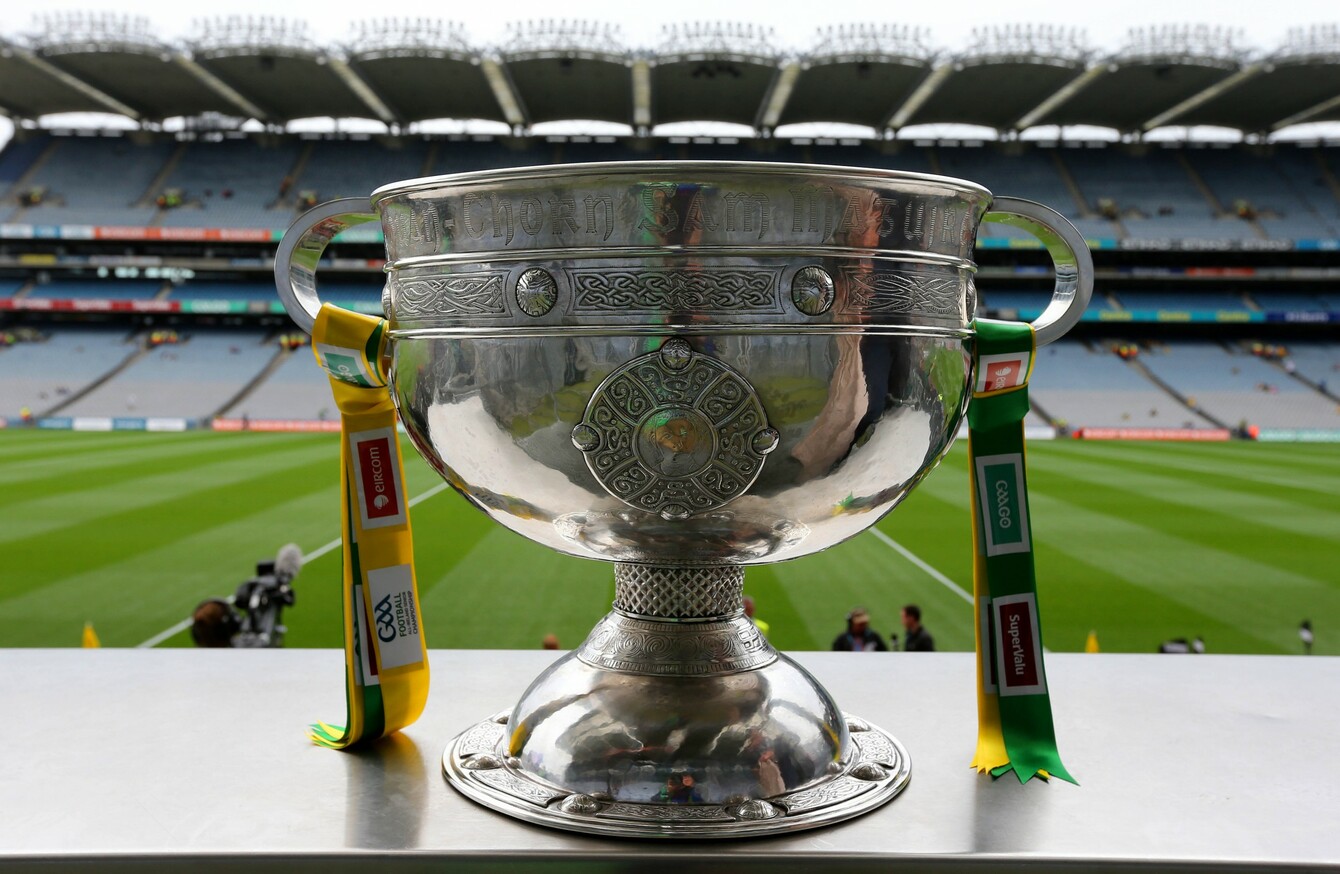 Image: Cathal Noonan/INPHO
Image: Cathal Noonan/INPHO
'MODEST REFORM' WAS the description as a new proposed format was unveiled today to shake up the GAA football championship.
The document unveiled by Director-General Pauric Duffy will go before November's GAA Central Council meeting before it will be considered whether to present it to Congress next February.
It would likely be presented before Congress in a series of motions and if then successful would be implemented for the 2018 campaign.
But what are the pros and the cons of the current plan?
Here's some of the key advantages that the GAA outlined today.
Pros
1. Eight extra competitive matches contested by the country's eight best teams at the peak of the GAA season.
2. New structure will provide a more exciting pathway to the All-Ireland final and ensure the two best teams in the country will contest the All-Ireland final.
3. Playing All-Ireland semi-finals over one weekend would generate greater excitement.
4. The new structure would retain the provincial championships in their present form (which a lot of counties had this year sought to retain) and allow every team continue to participate in the provincial championships and All-Ireland qualifiers – (opposition had been expressed previously to any proposed two-tier championship). 
5. The new structure should bring an overall boost in championship attendances and it's important to introduce generous low-price ticket policy for supports and families attending the group games.
6. New structure should increase commercial and broadcast income. Significant proportion of that should be ring-fenced for games development in less successful counties.
7. Guarantee of additional major games in provincial venues and would counter the Dublin-centred bias of the current structure.
8. Traditionally less strong counties granted home advantage in first three rounds of the qualifiers.
9. Under this plan, 24 teams would have been eliminated from the football championship by the third week in July. That's two weeks earlier than at present, proving more beneficial for clubs to have their county players available in July and August.
10. Extra-time should only be played in the event of a draw in all provincial and All-Ireland championship games. Only when teams are level after extra-time should a replay take place. This would help the scheduling of club games and prevent teams facing a six-day turnaround.
But what are some of the flaws that have been presented in the wake of today's format?
Cons
1. Does this make it all the harder for a 'bolter' like Tipperary 2016, Wexford 2008 and Fermanagh 2004 to reach an All-Ireland senior football semi-final?
2. Is it weighted too much in favour of giving the top teams more games at a key stage of the season?
3. Does this solve the problems where club championships are held up by the inter-county games?
4. The provincial championships – which have been criticised by many – remain intact although both Duffy and GAA President Aogán Ó Fearghail insisted today that there is not enough appetite to get rid of the provincial structures.
5. There will be accusations that the format is designed to generate more income for the association.
6. Weaker counties will complain that the format does not give them enough championship games.
7. Duffy did call for the inter-county season to be condensed today but there will still be fears that the gaps between championship games are too long and that season is too prolonged.
What do you think? Let us know in the comments section below.
The42 is on Snapchat! Tap the button below on your phone to add!