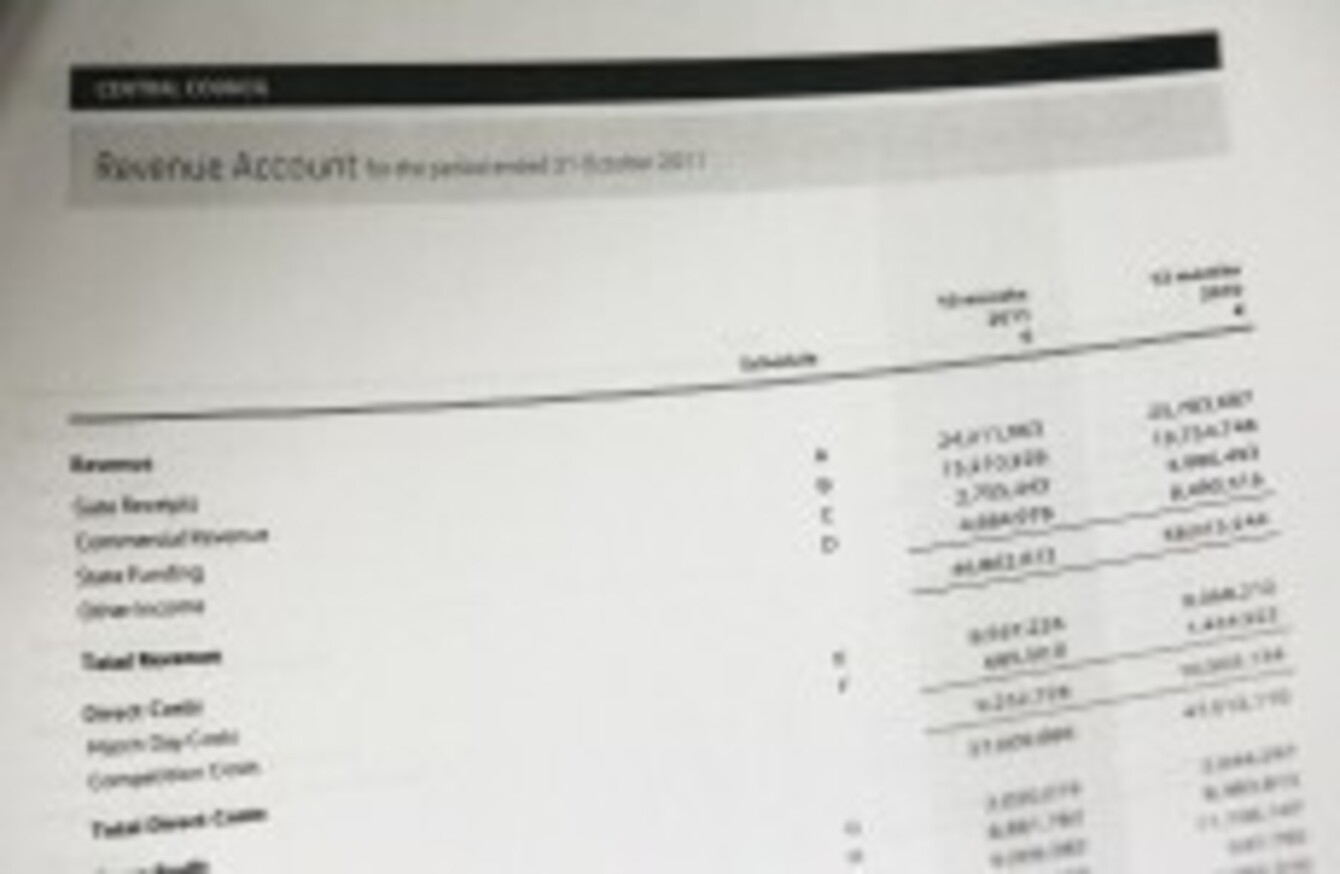 Image: ©INPHO/Lorraine O'Sullivan
Image: ©INPHO/Lorraine O'Sullivan
GAA OFFICIALS SAY they have much to be encouraged about despite a drop of almost 20% in the Association's income for the 2011 financial year.
Published today, the annual accounts show that Central Council revenues fell to just under €47m for the ten months to the end of October 2011, compared with €58m for the 2010 calendar year.
The migration of soccer and rugby back to the refurbished Aviva Stadium, fewer televised games, and cut-price ticket packages all had a significant impact on the GAA's bottom line last year, but attendance figures remain ahead of expectations.
The sizable drop in revenue was "foreseen and planned for," GAA financial director Tom Ryan said, "but still a worry."
Although the Association is broadly pleased with its efforts to battle the economic slump, Ryan warned that 2012 will be equally as tough and that there will be no danger of complacency.
In order to bring the Association's financial calendar in line with that of the provincial councils and clubs, today's figures relate to a 10-month period from January to October 2011.
Of the 372 games played under the auspices of the Central Council last year, only 37 — one in every 10 — showed a profit. Headline attractions such as the All-Ireland series continue to subsidise the less prominent competitions, which are focused on strengthening and developing the sport rather than pulling in big crowds.
Combined attendances for the National Football and Hurling leagues increased, largely due to the "Spring Series" initiative to host Dublin's league games in Croke Park, but the average championship attendance across the All-Ireland series showed a slight drop from 16,900 per match to 16,300.
To keep attendance figures steady, the GAA reduced the number of televised games from 50 to 40 last year "at a clear and considerable cost", while family-oriented ticket packages also proved successful in enticing fans to games.
These reduced profit on these packages, combined with the fact the International Rules series was staged in Australia last year, saw total gate receipts drop by €1.5m (6%). Despite this, GAA President Christy Cooney said there were was no intention to increase ticket prices this season.
"I think we made a major leap forward last year with the packages and the reducing of ticket prices and I think we got the response with people coming to games," Cooney said.
"We are doing everything in our power to entice people to come to our games and make it as cost effective as possible."
Of the €47m taken in by the Association, €42m (89%) was reinvested into all levels of the game in 2011, with €12.3m of that directly invested in games and organisational development.