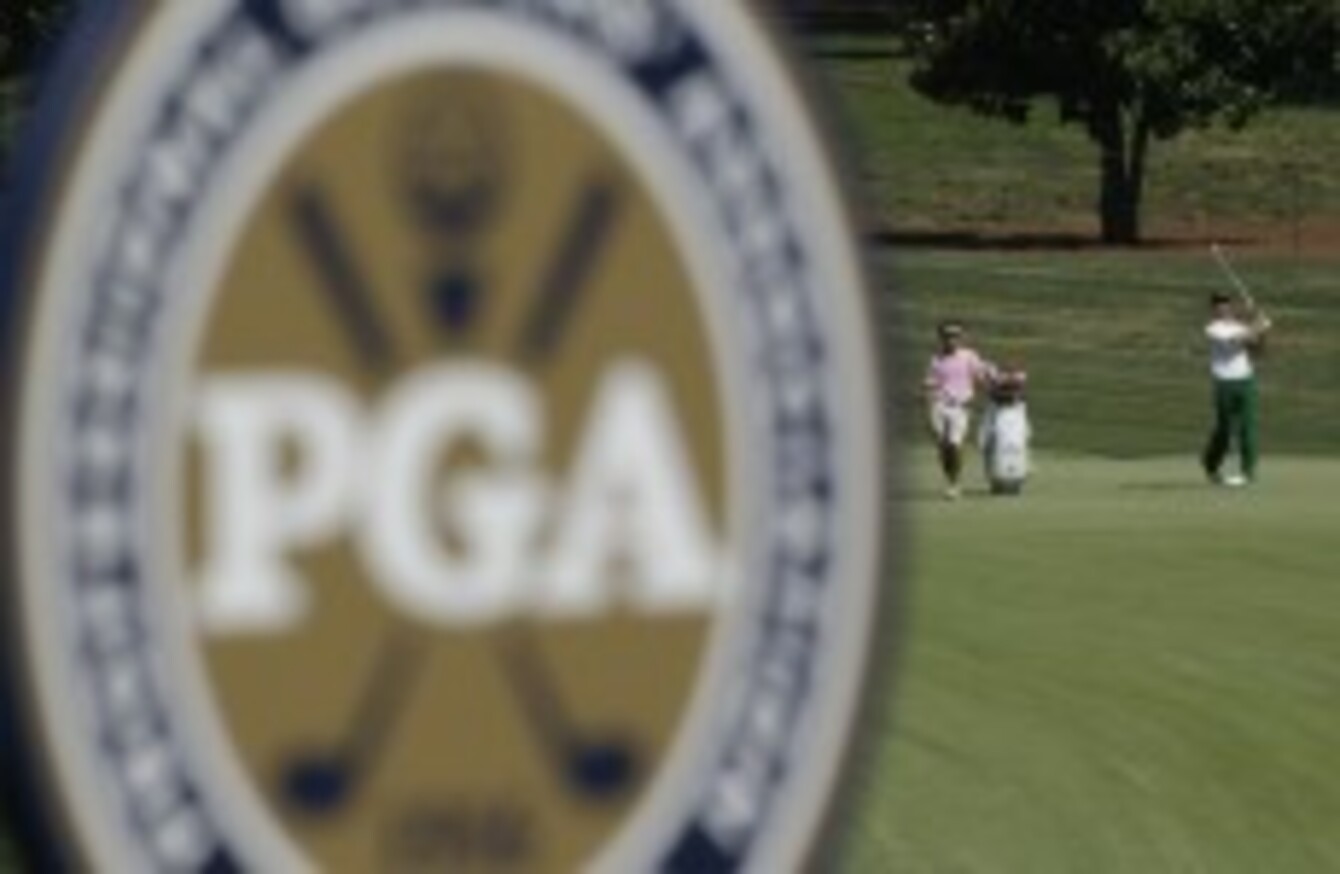 Image: David J. Phillip/AP/Press Association Images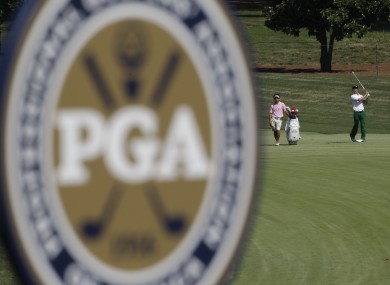 Image: David J. Phillip/AP/Press Association Images
IT'S A PITY Adam Scott's victory at the WGC Bridgestone Invitational was overshadowed by laughable comments from his caddy Steve Williams.
Adam Scott has been playing great golf this year. This weekend's win wasn't a flash in the pan. This season alone, he was runner up at the Masters, third at the AT&T National event, and sixth in the WGC Cadillac Championship. A win was coming, and it was no surprise to see him succeed at such a high-profile event.
You can't imagine he'll have been too happy with his caddy's performance, though. Whatever about giving him the right yardages and picking the right clubs, you'd think Williams was out there hitting the ball as well if you're to go on his post-round interview.
Sure, the caddy has an important role to play in any tournament victory, but the amount of credit he took for Scott's win is unprecedented.
I back myself as a front-runner as a caddy and I have won again [...] It's the greatest week of my life caddying, and I sincerely mean that.
Are you serious? 13 Major victories, 16 WGC victories, and almost 100 other wins with Tiger Woods and he decides this one was the greatest week of his life. It couldn't be more obvious that his split from Woods has cut him deep.
Glory's last shot
It's an added intrigue to what is already an exciting build up to the next Major, as the USPGA kicks off on Thursday. The Sunday leaderboard at the Bridgestone Invitational certainly whetted the appetite for the final Major of the year which is being held at the Atlanta Athletic Club in Georgia.
Martin Kaymer defends the Wannamaker Trophy but doesn't enter the tournament with anything like the form he showed this time last year. Having said that, the added motivation of defending a Major could be exactly what the German needs.
Adam Scott is certainly playing well enough to contend or even win his first Major, but how will his caddy's comments affect his preparation? It may not make the slightest bit of difference to him, but you'd have to think that if your caddy overshadows such a big win in your career you'd be taking him to one side and asking him to rein himself in. Will a little bit of frost appear on what was initially a warm, budding caddy/player relationship?
The man at whom Steve Williams' comments were targeted is of course Tiger Woods. He made a respectable return to tournament golf at the weekend after his injury layoff, finishing in a tie for 37th place.
He won't be delighted with his performance, but in the grand scheme of things, you'd have to say it was fairly satisfactory. He got four competitive rounds under his belt and there were signs of good golf. The USPGA probably comes a little too soon for him, but if he puts together a decent run of tournaments you wouldn't put it past him contending, or even winning, before the year is out.
Major contenders
Lee Westwood could be one to watch this week. His comments after the Bridgestone Invitational were interesting. "Over the weekend that was the best I have ever played from tee to green," he said.
After his final round of 65 he added, "To be honest, 65 is the worst it could have been today. If I had been stood here with two 62s on the weekend, it would have been no surprise.
I do feel like I have one of those really low ones in me and no matter how hard the course is either. Every hole today I stood up on the tee and bang, exactly where I wanted it to go.
Ominous signs from Westwood. If gets his putter going, he could well break his Major duck.
Then there's a host of other top quality players who have shown form recently. World number one Luke Donald was runner-up at the weekend. Rory McIlroy shot four under-par rounds to finish sixth. His fellow youngsters Jason Day, Ryo Ishikawa and Rickie Fowler all finished in the top four. It's tough to pick a winner.
In fact, last weekend's leaderboard contrasted greatly with that of the most recent Major, the British Open. The winner Darren Clarke could be described as a tour veteran, but he wasn't the sole long-serving golfer who contended. Thomas Bjorn, Miguel Angel Jimenez, Davis Love III — you could even add Phil Mickelson — all had their part to play on Sunday.
So will the USPGA favour the more experienced, or will the in-form youngsters lead the way? Answers to come from Thursday onwards.
Ones to watch
If you're going for a veteran, let me suggest David Toms. He won the USPGA at Atlanta Athletic Club in 2001 and has been in great form this year. He returned from a hip injury at Firestone and promptly carded four rounds in the 60s to finish in a tie for ninth place. He co-led the field with 22 birdies and ranks fourth on tour in fairways and second in greens hit.
If you're going the youngster route, I think Rickie Fowler is your man. He tied fifth at the British Open after playing some immaculate golf, was runner-up last week, and has the composure and talent to navigate his way around Atlanta Athletic Club in fewer strokes than anyone else.