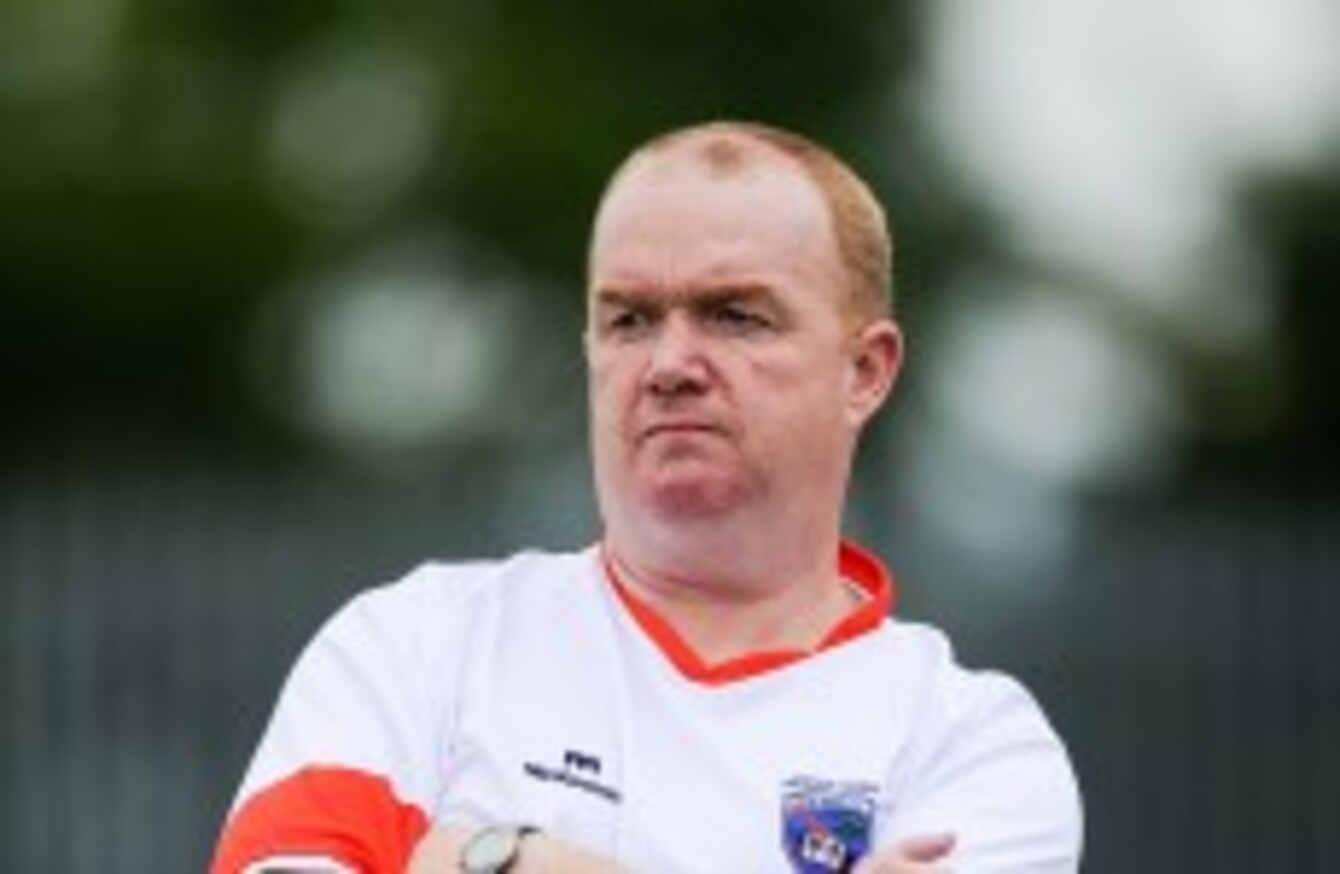 Armagh's James Daly planning charity match to honour the memory of his wife Ann
Image: Tommy Grealy/INPHO
Armagh's James Daly planning charity match to honour the memory of his wife Ann
Image: Tommy Grealy/INPHO
HE STRUGGLES WITH it every day but football is helping James Daly to cope with personal grief.
Last July, the genial Armagh ladies senior football team manager lost his wife Ann, who died following a brave eight-year battle with cancer.
Eight days later, his father passed away and six weeks after that, Daly was told by medics that there was a 90 per cent chance that his son Ryan had cancer.
It was a scarcely believable triple-whammy that hit Daly hard but remarkably, the Dromintee man managed to see out the remainder of a landmark season with Armagh.
He'd masterminded Ulster glory a week before Ann passed away and remained composed throughout a minute's silence in her honour before the TG4 All-Ireland quarter-final against Laois.
Armagh progressed to a semi-final clash with Cork, where they were beaten, and Daly walked away from the job.
He confirmed: "I stepped down after the Cork game.
The reason for that was, (and) nobody knew it at time, but I thought Ryan had cancer.
"He had the surgery on September 25 and we found out two weeks later that the tumour was benign and that he was going to be ok.
"There was no way that my son was going to have cancer, dealing with different things and me running around the country with a football team.
"But as soon as I found out that Ryan was ok, I had the girls at my door and they wanted me to come back. I'm back and I'm loving it. It's a great distraction."
Life is tough, Daly admits, but days like next Sunday help him through.
Armagh, Division 3 champions last year, begin life in Division 2 of the Tesco Homegrown League with a visit to Glenfin, where they will tackle hosts Donegal.
Daly finds it better partrolling a touchline rather than sitting at home, alone with his thoughts.
Ann was a former Armagh ladies board secretary who died on July 14, 2014.
Little over a week before her passing, she was collating information from the Armagh camp for the Ulster final match programme and following a nine-point victory over Monaghan, James relayed the good news via telephone, before the hard-earned silverware paid a visit later that evening.
Now, James is planning a charity match – All in for Ann – to honour his wife's memory, to be held in Dromintee on October 3.
He said: "We're raising money for Breast Cancer awareness and the Ulster Cancer foundation (now Cancer Focus Northern Ireland). They were two charities that Ann had raised money for herself over the years. We're trying to tie that in with the football, which she had a great passion for."
Thankfully, Ryan Daly is now doing well, having come through major surgery last September.
James explained: "It turned out that the tumour was benign. The tumour was growing from his oesophagus down into his stomach. He's lost a lot of weight and muscle because of it but he will get better and he will be ok.
"It was a tough time. Six weeks after Ann dying we're told that there's a 90 per cent chance that Ryan had cancer. We just thought, what's wrong here, what have we done here? You have to get on with life. I'm saying that myself but it's really not easy. I'm struggling with it every day."
Daly added: "Plenty people said to me that many the person would have walked away from it but the thing is, it's sometimes easier to be out on the football field than sitting in the living room at home and thinking about Ann.
"My own family have been unbelievable support for me as well but it's something we have to do among ourselves, myself and the three kids (Ryan, Megan and Katie, the Armagh goalkeeper). Every day is a challenge."
***
'All in for Ann' will take place in Dromintee on Saturday, October 3.
You can like the Facebook page here and follow on Twitter: @allinforann
***